QUT launched Australia's first university esports program in 2017 with a purpose-built esports arena at our Gardens Point campus.
We are positioned as the leader in the Australian esports industry, providing a pathway from amateur to professional participation in all aspects of the esports scene.
Esports arena
Our purpose built arena is Australia's first university gaming arena. The arena is at the heart of the program and positions QUT as the industry leader in Australian esports.
QUT Tigers Academy
QUT Esports is home to Australia's first university-funded League of Legends player development program – the QUT Tigers Academy.
The academy provides QUT students with a consolidated pathway towards becoming a professional esports player. By joining the academy, students are provided with professional performance coaching, fitness and nutrition support, academic support under the Elite Athlete Program, access to QUT's state-of-the-art esports facilities, and opportunities to compete at local, national and international levels.
Semester 2, 2020 applications are now open and will close 12 July 2020.
Apply to attend a trial at the QUT Gardens Point Esports Arena.
For more information, contact esports@qut.edu.au.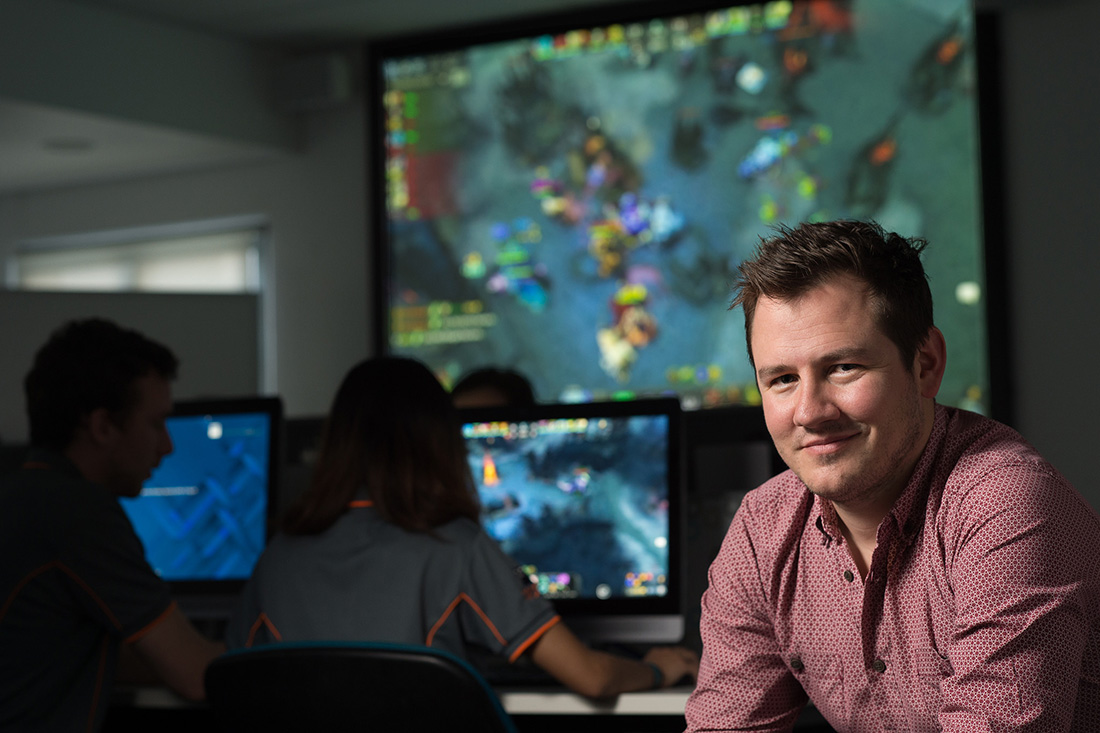 Industry connections
Using strong ties to local and international industry, we connect students to opportunities and help them experience esports in the real world. Our program offers real experience in the 'multidisciplinary' roles required in industry.
Our students volunteer at events and undertake industry placements with some of Australia's premier esports companies.
Be a part of this exciting experience. Become an industry partner and find out how our students' experience and enthusiasm can support your business.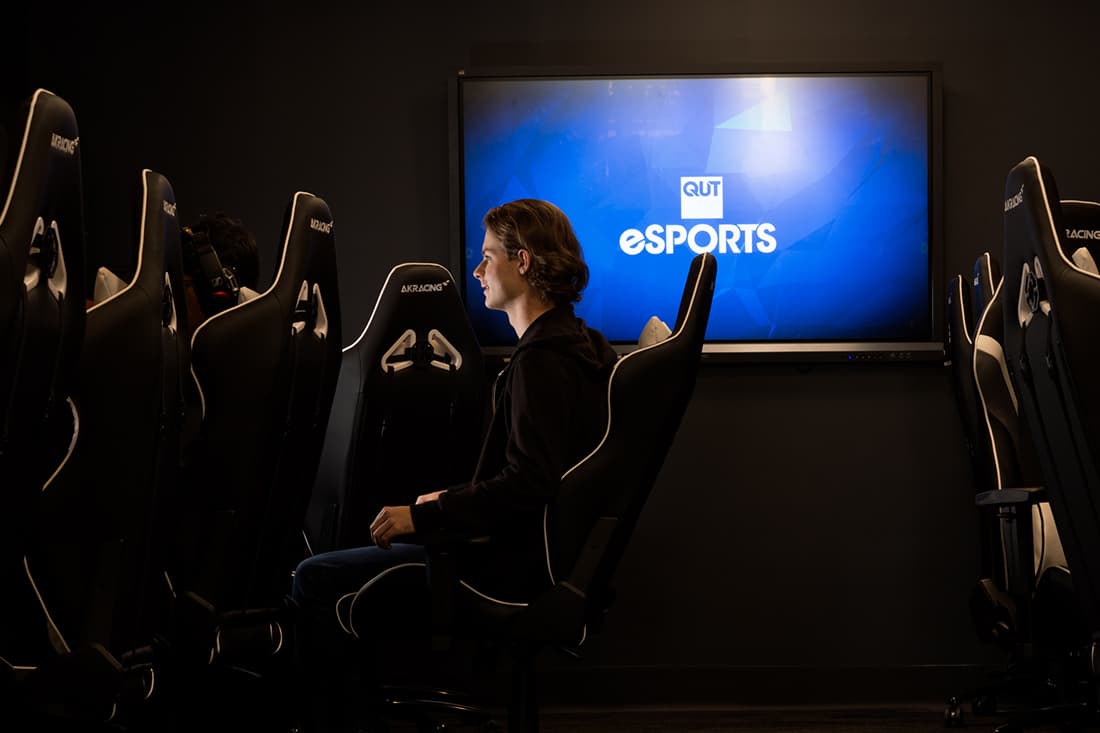 Esports research
QUT is conducting a wide range of research projects focused on aspects of esports, from factors influencing performance and motivation to impacts on wellbeing.
Led by internationally-recognised professors in exercise and nutrition sciences, computer science, psychology, and other faculty networks, we are building on evidence-based knowledge, skill and understanding of all areas in the rapidly evolving esports industry.
Elite athletes program
Elite players are assisted through QUT's elite athlete program, which support students in their dual careers of esports and their chosen profession. Our elite athlete program includes study support, membership to QUT's College of Excellence and eligibility to apply for our elite athlete scholarships.
Esports scholarship
In 2018, QUT became the first Australian university to offer scholarships to esports players as part of our elite athlete scholarship program.
In addition to financial support, the program provides academic assistance through early class allocations and timetabling to ensure study commitments can be met.
Our scholarships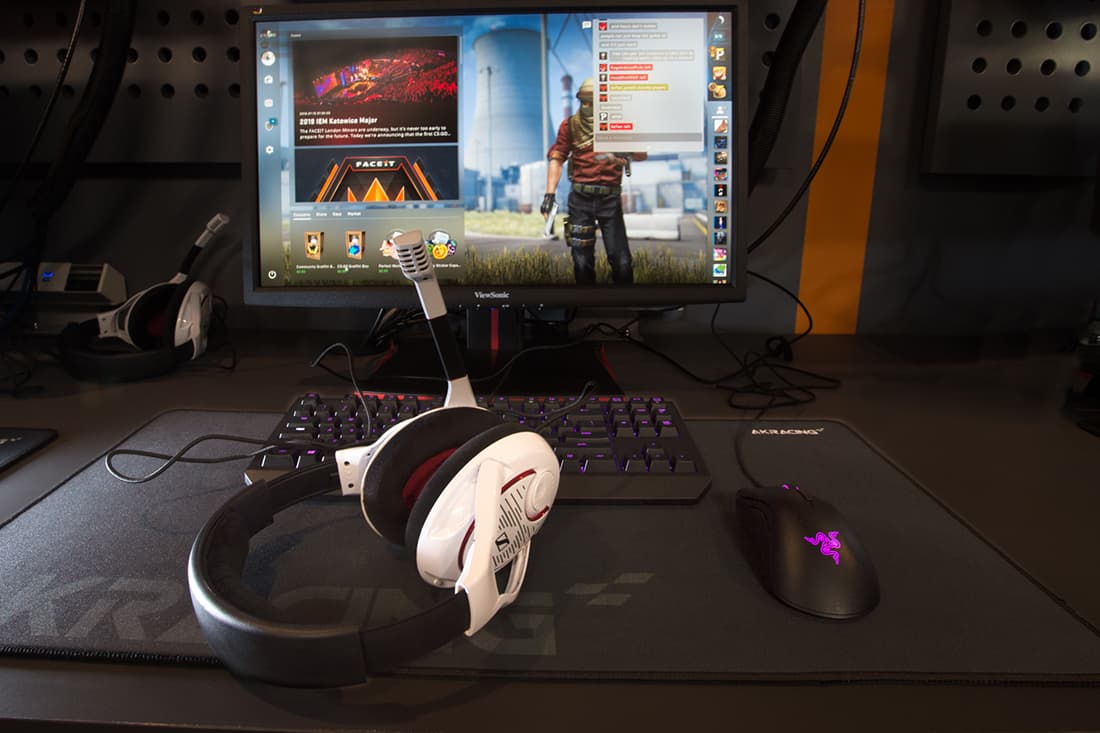 Contact us

If you're interested in partnering with QUT and positioning your brand at the forefront of the Australian esport industry, contact us.