QUT is positioned as the leader in the Australian esports industry, providing a pathway from amateur to professional participation in all aspects esports.
QUT Esports
QUT's purpose built arena is Australia's first university gaming arena. The arena is at the heart of the program and positions QUT as the industry leader in Australian esports. Our QUT esports professionals lead a vibrant community with education, competition, wellbeing, online safety and student development opportunities at its core.
Social media

Keep up to date on our Facebook, Twitter and Twitch.
QUT Tigers Academy
QUT Esports is home to Australia's first university-funded League of Legends player development program – the QUT Tigers Academy.
The academy provides QUT students with a consolidated pathway towards becoming a professional esports player. By joining the academy, students are provided with professional performance coaching, fitness and nutrition support, academic support under the Elite Athlete Program, access to QUT's state-of-the-art esports facilities, and opportunities to compete at local, national and international levels.
General applications for Semester 1, 2021 open 21 October 2020 and will close 20 November 2020.
For more information, contact esports@qut.edu.au.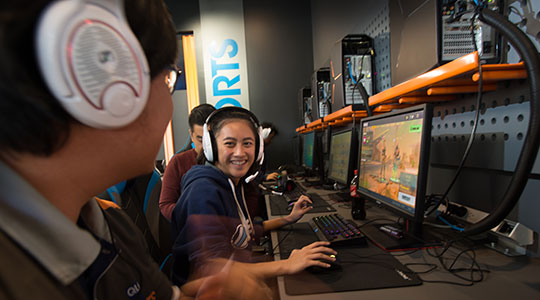 Esports excellence
Scholarship applications are now open 6 August 2020 and will close 20 November 2020.
By applying for a QUT Esport Scholarship, you will also be considered for membership to the QUT Tigers Academy on the same application.
Elite athletes program
Elite players are assisted through QUT's elite athlete program, which support students in their dual careers of esports and their chosen profession. Our elite athlete program includes study support, membership to QUT's College of Excellence and eligibility to apply for our elite athlete scholarships.
Women's championship
The Women's Competition is a first in the Australian esports landscape, offering women the opportunity to play in a high-performance environment and to connect with other members of the wider women's gaming community.
On July 22 2020, QUT Esports hosted Australia's first women's League of Legends exhibition, which featured women's teams competing against one another from universities and high schools across Australia and New Zealand.
Next Competition is 28 November 2020
Contact esports@qut.edu.au for more information to join the Women's Championship.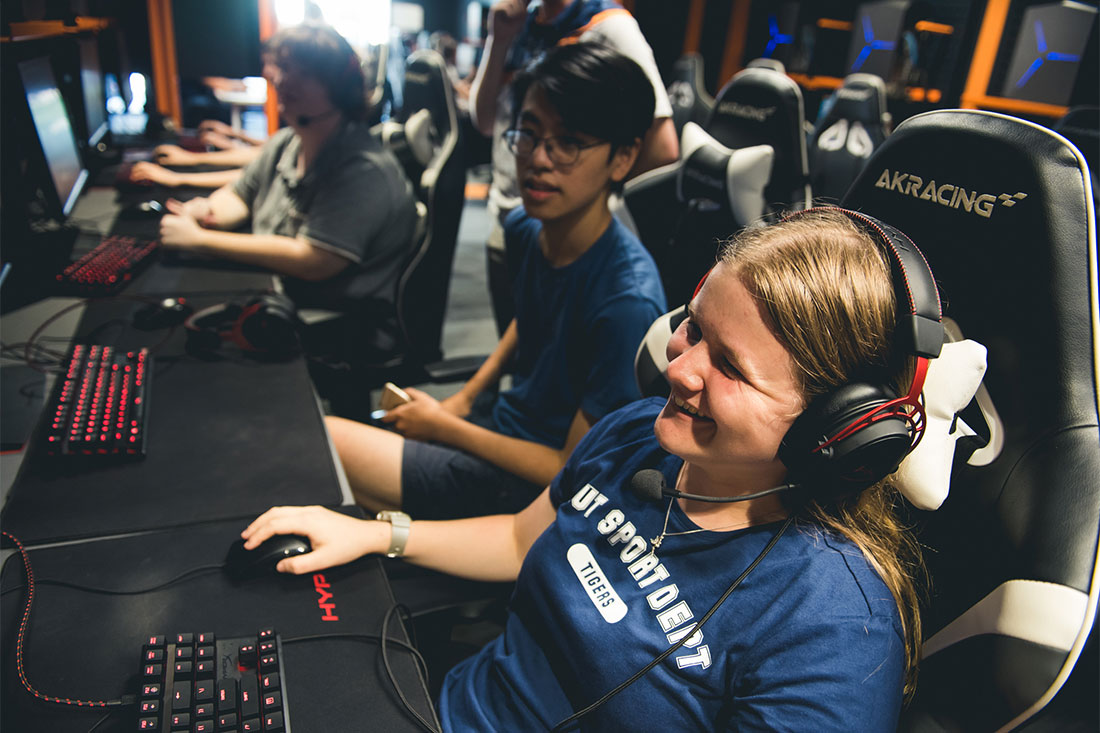 Intervarsity Championship
In 2020 QUT hosted the inter university League of Legends competition. Held twice a year the competition fosters the principles of sport and engages the competitive spirit between universities nationally. Competitors vie for prizes and showcase their skills at the highest level of esports.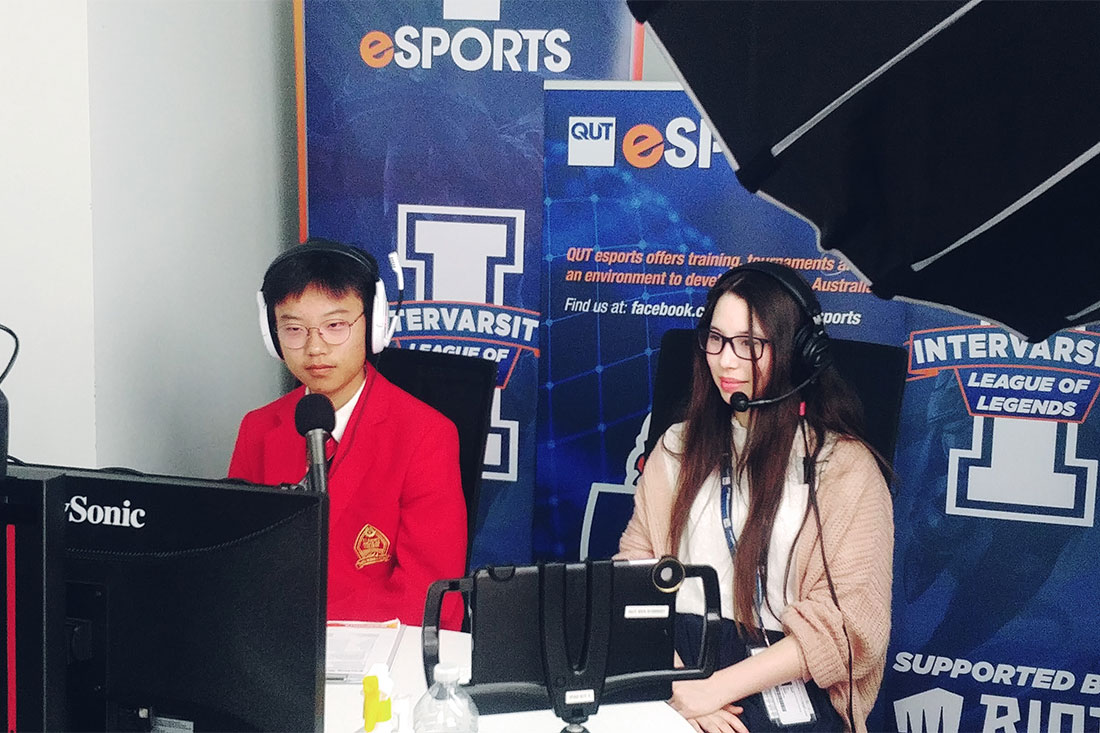 Queensland High Schools Esports League QUT Tiger Development Program
The 2021 program will allow for a maximum of 36 teams to compete across 3 semesters. Students are engaged in our wellbeing and online safety program which is embedded into the competition. School teams take part in esport industry roles officiating, streaming and casting on event days mentored by QUT esport staff in our esports production studio. Applications open 10 October and will close 4 December 2020.
For further information contact esports@qut.edu.au.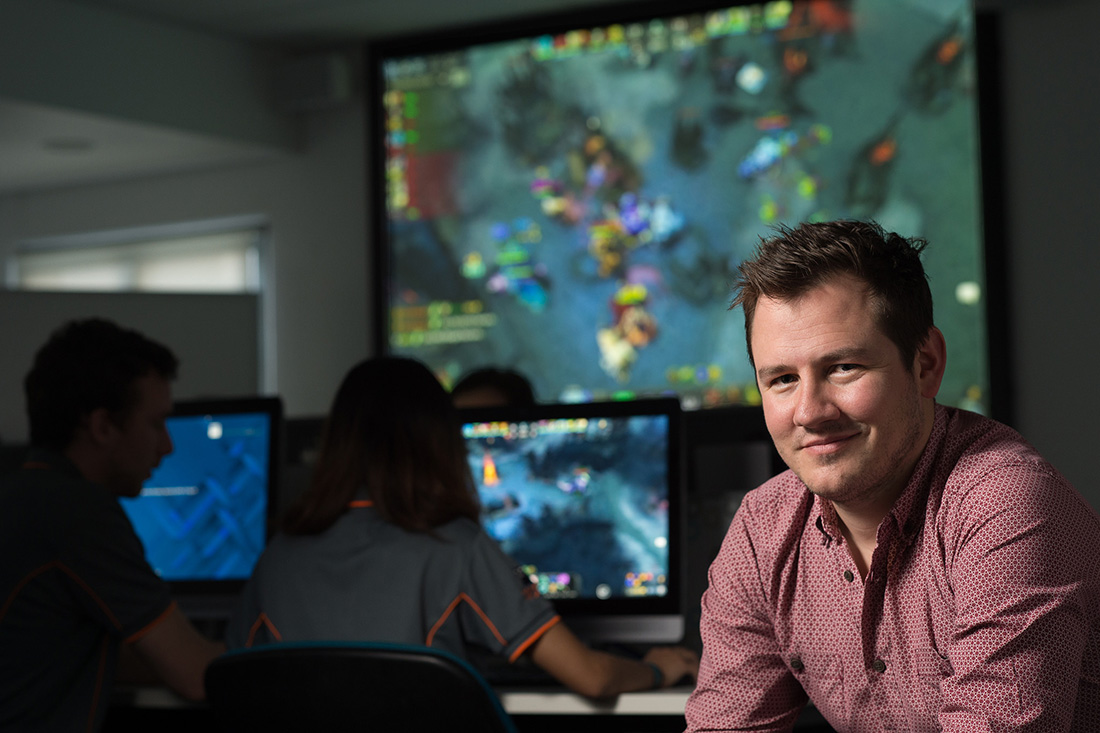 Industry connections
Using strong ties to local and international industry, we connect students to opportunities and help them experience esports in the real world. Our program offers real experience in the 'multidisciplinary' roles required in industry.
Our students volunteer at events and undertake industry placements with some of Australia's premier esports companies.
Be a part of this exciting experience. Become an industry partner and find out how our students' experience and enthusiasm can support your business.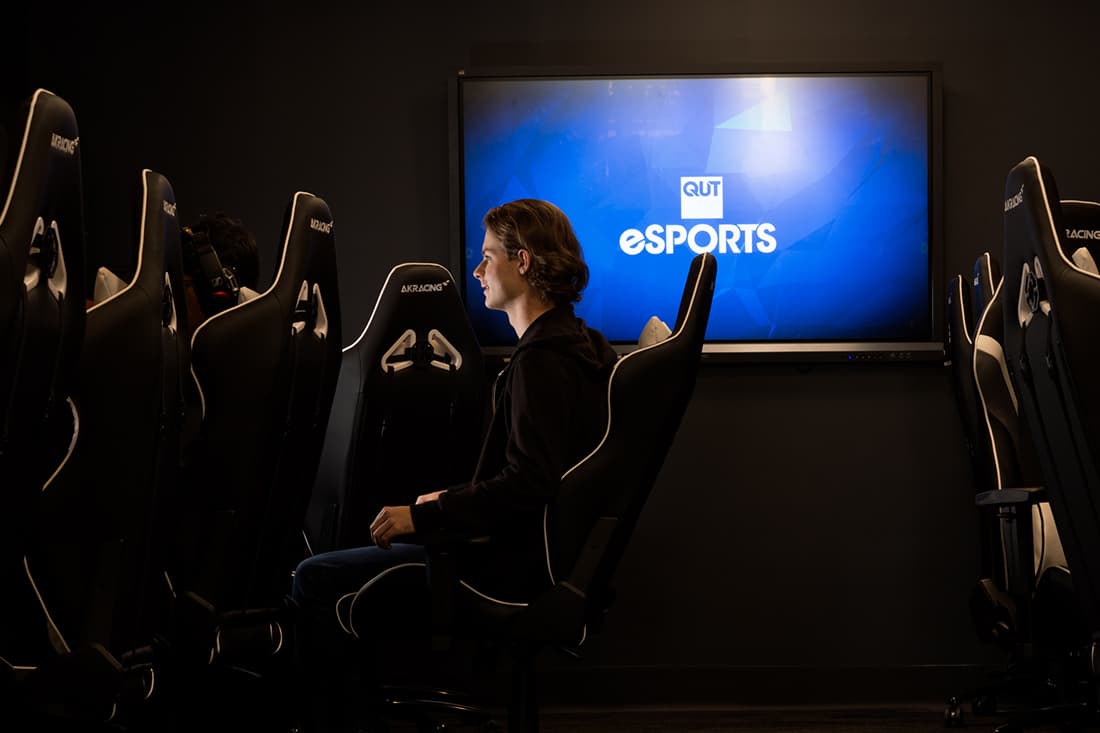 Esports research
QUT is conducting a wide range of research projects focused on aspects of esports, from factors influencing performance and motivation to impacts on wellbeing.
Led by internationally-recognised professors in exercise and nutrition sciences, computer science, psychology, and other faculty networks, we are building on evidence-based knowledge, skill and understanding of all areas in the rapidly evolving esports industry.
Be a part of the QUT esports community

Contact us

If you're interested in partnering with QUT and positioning your brand at the forefront of the Australian esport industry, contact us.