Our culture
Our culture is vibrant, inspiring and challenging. It's a world where like-minds come together with a commitment to making a real world difference, no matter what the area of expertise.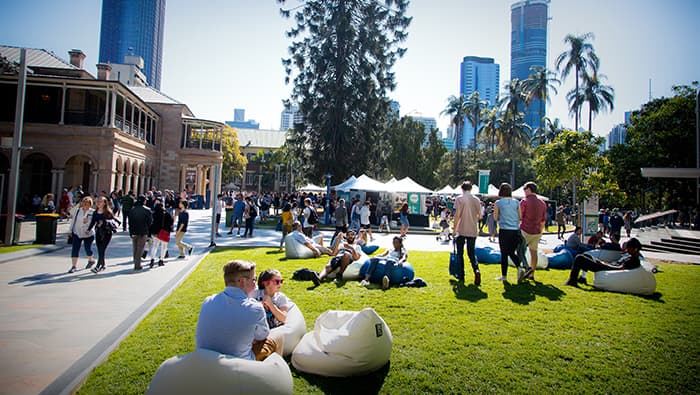 The university for the real world
Our staff make a real difference. From the academic staff who inspire incredible graduates and researchers who change the world, to the support staff who create an environment in which all this can happen.
Our strong links with business and industry ensure we constantly evolve and maintain our reputation as a university that is planted firmly in the real world. We strive to find the best people for the best jobs to make the world a better place - and we'd love you to be a part of it.
Learn more about QUT's real-world impact
QUT values
Our values reflect what we believe in, and what's important to us as an organisation. They capture our strengths, our distinctiveness and sit alongside the priorities outlined in our Blueprint 6, to guide our future and connect our community.
Our values are:
Ambition
Curiosity
Integrity
Inclusiveness
Innovation.
Read Blueprint 6
Commitment to diversity
We are committed to ensuring all applicants and members of staff are treated fairly and are given the best opportunity to demonstrate their qualities and skills, and we underpin this commitment with robust policy and procedures.
We aim to inspire and shape the future with talented students and staff from diverse communities, and to further extend QUT's inclusive reach and strengthen our engagement with the broader community.
Learn more about how QUT supports diversity and inclusivity