We provide a range of programs supporting and developing the learning of Chinese language and culture within Queensland primary and secondary schools. These programs support registered teachers and are guided by the Queensland curriculum.
Confucius Classrooms
We support Queensland schools that host Confucius Classrooms, where highly dedicated professional teachers teach Chinese language and culture, consistent with the Queensland school curriculum. These schools have a strong commitment to achieving global citizenship skills for students through their Chinese language programs. They also play a leadership role in their regions and school catchment areas for building sustainable Chinese language programs.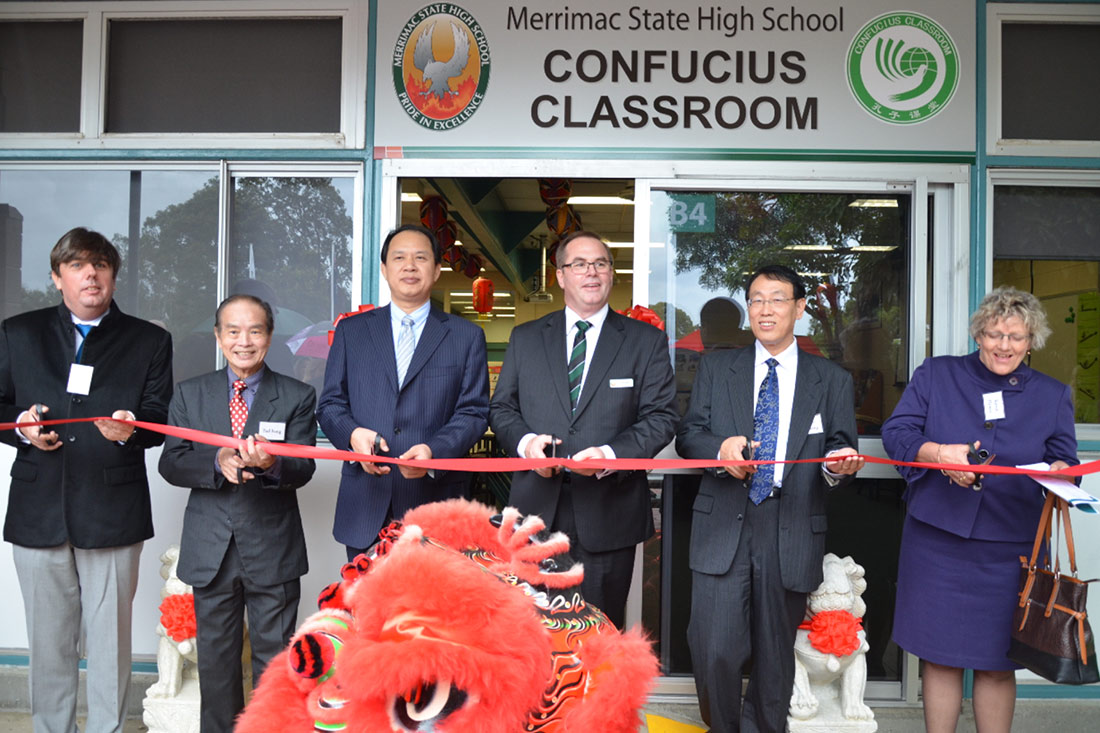 Confucius Classroom schools
We have formal partnerships with 10 Confucius Classrooms located in metropolitan and regional schools across Queensland:
Corinda State High School (2019), Brisbane
Cairns State High School (2014), Cairns
Merrimac State High School (2014), Gold Coast
Yeronga State High School (2014), Brisbane
Kedron State High School (2013), Brisbane
Centenary State High School (2011), Brisbane
Cleveland District State High School (2011), Redlands
Coomera Anglican College (2011), Gold Coast
Urangan State High School (2011), Hervey Bay
William Ross State High School, (2011), Townsville.
Network schools
We also support other affiliated schools (Network Schools) throughout Queensland:
Queensland Academy Creative Industries (2019), Brisbane
Brisbane State High School (2019), Brisbane
Clayfield College (2020), Brisbane
Sheldon College (2020), Redlands
Varsity College (2020), Gold Coast
Charters Towers School of Distance Education (2018), Far North Queensland
Maryborough Special School (2019), Maryborough
Chinese competitions
We host the Queensland Division of the Chinese Bridge (Hanyu Qiao) Chinese Proficiency Competition each year for Queensland secondary school students. Winners of this competition may be offered the opportunity to compete in or observe the semi-finals and finals in China.
Alongside the Chinese Bridge competition, we also host an additional speaking competition for Queensland primary and secondary school students attending our Confucius Classroom and Network schools in Brisbane metropolitan and Queensland regions including Townsville and Cairns.
Immersion programs
We organise an annual three-day immersion program designed for school students, learning Chinese language and culture, at senior levels. Since 2010 to 2019, several hundred students have participated in a live-in program of unique Chinese cultural content, Chinese language learning and team building.
The program is developed and delivered by our professional staff and Queensland registered teachers of Chinese language, with supervised support by visiting teachers from the Jiangsu Province, China.
Collaborations with teachers and school leaders

Throughout the year, we provide professional educators with learning and development programs. We provide these programs for registered teachers of Chinese and also offer a unique program in China for school leaders.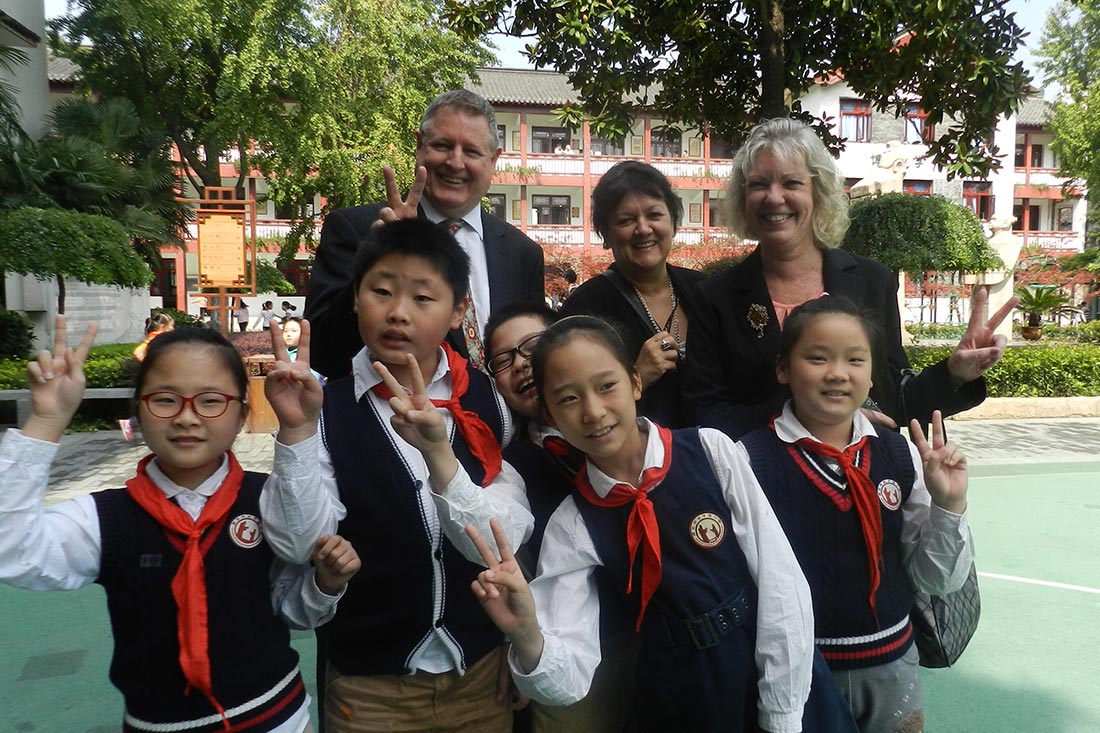 Study tour for Queensland school leaders
In association with the Queensland Department of Education and Training (DET), we provide the opportunity for selected principals, deputy principals and heads of department to attend the Queensland School Leaders Study Tour of China. During an 11-day program held annually in the school holidays, the delegation:
observes classrooms at schools in Jiangsu Province
provides exchange opportunities with counterparts in China
visits historical and cultural places in Shanghai, Nanjing and Beijing.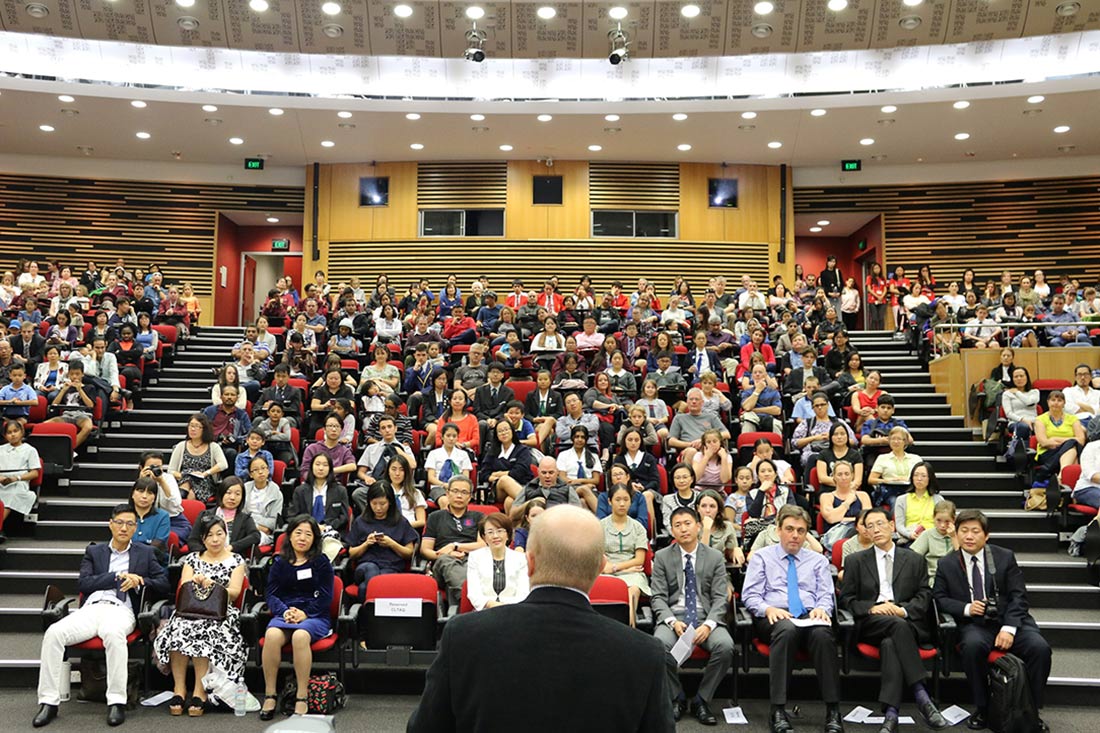 Teacher awards
We recognise the excellence of teachers of Chinese in our Confucius Classroom and Network schools through our Confucius Institute at QUT CIQ Teacher Awards.
Teachers are nominated for the awards by other registered teachers. The awards are presented at an end-of-year celebration hosted by the institute. The event is also a networking and social opportunity for teachers of Chinese.