Societies on the Brink: Understanding the Dynamics of Partisanship and Polarisation
Overview
Rioters in the US Capitol. Anti-vaccination protesters in the streets of Australian cities. Divisive and intractable debates everywhere, fuelled by fringe media outlets, disinformation campaigns, and social media pile-ons.
The increase in hyperpartisanship and polarisation that these developments highlight presents an urgent challenge. It intensifies social conflicts, threatens economic prosperity, undermines public trust, and ultimately destabilises societies. Such instability can be exploited by domestic extremists or foreign influence campaigns to weaken sovereign states. Distracted by polarisation at home, nations also lose their influence in the international community. While Australia has been less affected, so far, than other leading democracies, our society is not immune to creeping polarisation, and we must understand the threats we face.
This Real World Futures presentation by Professor Axel Bruns explores the drivers of these developments, and examines the role of digital and social media as well as of broader social and political contexts in enabling them. Revisiting concepts such as echo chambers and filter bubbles, and reviewing the dynamics of the spread of mis- and disinformation across online and offline media, Professor Bruns will show that we must pay more attention to the social rather than technological factors that intensify polarisation, and will outline a research agenda for his Australian Research Council Laureate Fellowship – the first ever awarded to a researcher in the field of Media and Communication.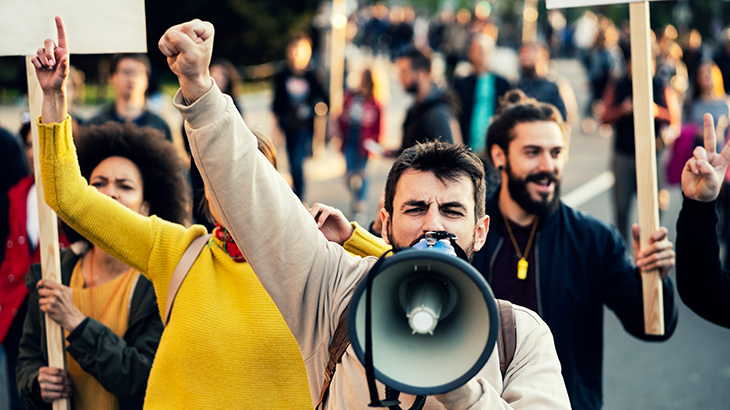 Evolve with QUTeX
Technology is changing how we think, work and live. QUTeX Real World Futures series keeps track of what this means. Learn more and rediscover our past Real World Futures events.
#futurethinking #futureworking #futureliving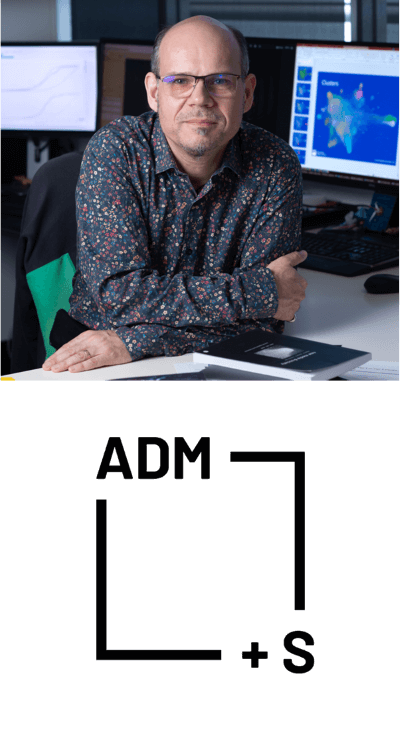 Your expert facilitator
Professor Axel Bruns
Axel Bruns is an Australian Research Council Laureate Fellow and Professor in the Digital Media Research Centre at Queensland University of Technology in Brisbane, Australia, and a Chief Investigator in the ARC Centre of Excellence for Automated Decision-Making and Society. His books include Are Filter Bubbles Real? (2019) and Gatewatching and News Curation: Journalism, Social Media, and the Public Sphere (2018), and the edited collections Digitizing Democracy (2019), the Routledge Companion to Social Media and Politics (2016), and Twitter and Society (2014). His current work focusses on the study of user participation in social media spaces such as Twitter, and its implications for our understanding of the contemporary public sphere, drawing especially on innovative new methods for analysing 'big social data'. He served as President of the Association of Internet Researchers in 2017–19. His research blog is at http://snurb.info/, and he tweets at @snurb_dot_info.
Details
Where and when
Virtual
When: Thursday, 30 September 2021 | 6:00pm - 7:00pm AEST
Where: Online. A live stream link will be sent to all registered participants prior to the event
Face to Face (limited registrations)
When: Thursday, 30 September 2021 | 5:00pm* - 7:00pm AEST
*Networking event from 5:00pm - 6:00pm. Presentation to follow from 6:00pm
Where: QUT Kelvin Grove Campus, Brisbane
Sign up to our QUTeX Connect Newsletter here to receive updates on future courses, news and events.
Cost
More details
QUTeX Digital Capability Practice can help you prepare to take advantage of digital opportunities and to manage digital threats by developing your competencies across three domains – from digital information and data literacy, to digital strategy development and digital ethics.
Customised and contextualised for your organisation
QUTeX can work closely with your organisation to develop and deliver learning solutions to help build capability and achieve your specific business objectives.
Join a growing community of leading Australian organisations creating results-driven learning solutions with QUTeX, in industries including government, financial and professional services, health and community, construction and mining, retail, education, agribusiness and more. Get started today.