These courses have been specifically designed to provide the underpinning skills and knowledge that have been identified in the competency standards for electricity supply engineers.
Overview
QUT has conducted short course training for electricity supply engineers since 1993.The PESTC program has been developed by the Queensland electricity supply industry and QUT.

These training units are particularly valuable in the fast-tracking, re-skilling and up-skilling of personnel in an industry that is undergoing continual change.
Course units are presented by experienced senior engineers from industry as well as QUT staff. Class sizes are kept to a maximum of 25 students.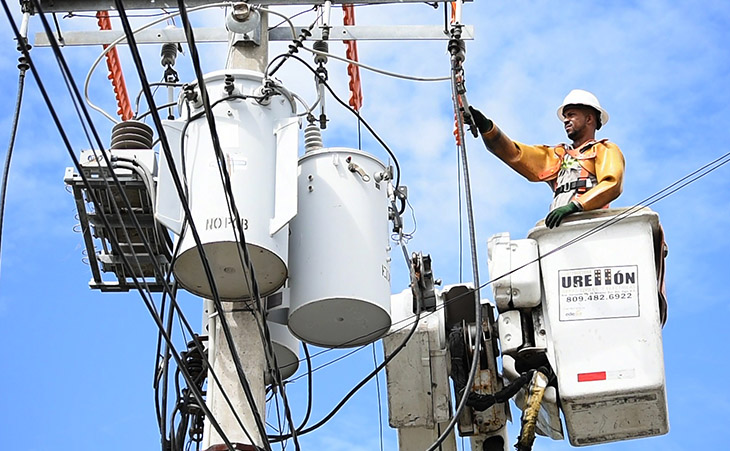 Who should participate?
These units are for people who want to fast-track, re-skill or up-skill their careers in electricity supply engineering.
Core concepts
Each PESTC unit is a stand-alone professional development short course, with practical knowledge that you can learn today and use tomorrow. Choose the expertise you need and explore each topic to find the time frame that suits you.
Choose from these PESTC units
This course covers the basics of transformer design, construction and testing found in electric power transmission and distribution substations.
Find out more about Power and Distribution Transformers
Through this unit, participants will gain a firm understanding of the basics of power system protection.
Find out more about Basic Power System Protection
Understand the ratings specifications of plant and equipment, and how to apply this in the design of earthing layouts and electrical protection relays.
Find out more about Power System Fault
This course covers the complete processes of transmission line electrical design to ensure all requirements are met.
Find out more about Overhead Line Design - Electrical
Protection of today's sophisticated Electricity Generation, Transmission and Distribution Systems is necessary to maximise safety for the public and electricity industry employees alike.
Find out more about Advanced Power System Protection
The module will step the student through the Overhead line design process; in particular how the electrical, mechanical and structural aspects of design are combined to produce a sound engineering system which is suitable for construction and long term operation.
Find out more about Overhead Line Design - Mechanical
Protection of the power system is necessary to disconnect faulted plant from the system, to minimise disruption of supply to customers and to maximise safety for the public and electricity industry employees alike.
Find out more about Distance Protection
The course aims to teach you the basics of initial substation site selection, developing economical layouts to perform the required network switching and/or bulk supply functions, from civil through to circuitry design, and on to commissioning.
Find out more about Introduction to Substation Design
This course gives an overview of the monitoring of the condition of High Voltage plant (mainly switchgear and power transformers) with an emphasis on the ageing and degradation of the electrical insulation materials.
Find out more about
Condition Monitoring of High Voltage Plant
This course provides an understanding of the principles behind the operation of circuit breakers for transmission and distribution of electric power.
Find out more about Circuit Breakers - Switchgear
Details
Where and when
QUT Executive Education Centre, B Block
QUT Gardens Point
2 George St, Brisbane QLD 4001
Please check individual units for dates.
Certification
Certificate of Completion with results are sent electronically to registrants who successfully complete the unit. Marked assignments are also sent electronically with results.
Cost
| Registration type | Cost |
| --- | --- |
| Early Bird registration (close 3 weeks prior to course start date) | $1,620 (GST exclusive) |
| Standard registration (close 1 week prior to course start date) | $1,800 (GST exclusive) |
| QUT Alumni registration | $1,350 (GST exclusive) |
| Group registration (5 or more from the same organisation) | $1,620 (GST exclusive) per person |
Join our community
Join the QUTeX community and learn more from like-minded professionals with the QUTeX newsletter.