Boost your overhead transmission line design proficiency with this real-world guide to designing for high voltage to achieve maximum safety, efficiency, and reliability.
Overview
Transmission lines are an essential element in delivering electrical energy to end-users, they form part of the transport network linking energy sources to consumers. Learn how to design safe, efficient, and reliable overhead transmission lines by scrutinising their electrical aspects. This course focuses on the electrical design of high voltage transmission lines, with conductors operating at 66kV and above. High voltage transmission lines are carried on a variety of supporting structures, and the principles in this course can be applied to 415V transmission.
This course will skill participants in;
Preserving public safety during all phases of intended line operation;
Meeting line operating performance and operation expectations under all foreseeable operating and environmental conditions; and
Ensuring safe access to workers operating and maintaining all line equipment during its lifetime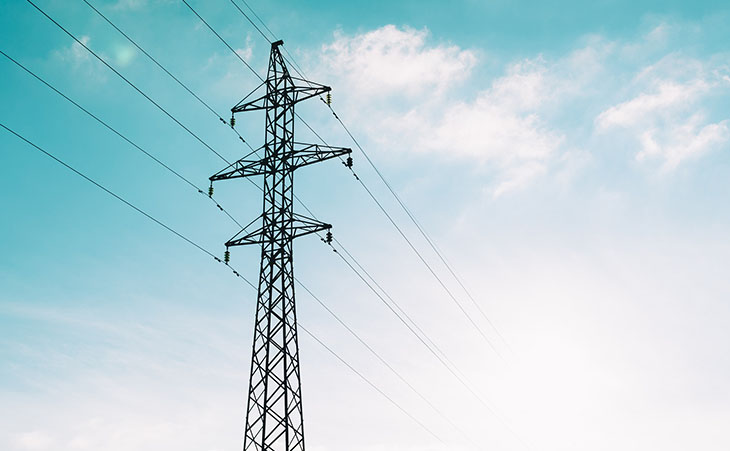 Evolve with QUTeX
With a balance of theoretical and practical examples, this course creates a shared learning environment for engineers to advance their knowledge of safe, efficient, and reliable overhead transmission line design. This course is delivered via intensive face-to-face delivery of core content, notes, further readings, and collaborative dialogue. Using a discursive and case study approach, this course encourages participants to be active in discussions, facilitating an ongoing interaction with peers and university/industry experts. Culminating in a practical project, this course skills participants to apply the course core concepts to real-world applications.
Who should participate?
This course is designed to advance the understanding of engineers working within the power sector. Developing their knowledge of current electrical practices used in overhead line design.
It is a requirement of this course that you have a sound understanding of electrical transmission technology, an adequate level of design computation knowledge, and a working knowledge of power system engineering. While there are no pre‐requisites for this course participants will maximise their outcomes if they have;
Algebraic competence;
An ability to understand matrices;
Familiarity with electrical concepts of three-phase power, resistance, inductance, and, capacitance networks; and
Familiarity with the function of overhead transmission lines.
This course includes an assessment whereby participants complete a detailed electrical design of a complete transmission line, which is based on real-world conditions and defined requirements with conductor and hardware information provided. To assist students in the completion of this project, the design steps will be provided in the form of notes and examples. Workings of a typical line design demonstrating data selection and the calculation process required for the assessment and real-world applications will be provided at the end of the course notes.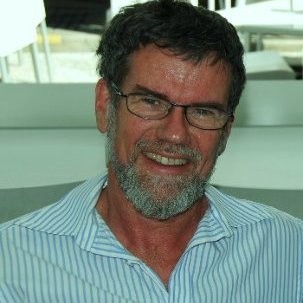 Your expert facilitator
Tony Gillespie
Tony Gillespie has more than 30 years of experience in the Electricity Supply Industry in Queensland, Australia. He is a transmission line expert, but experience also includes the design of substation secondary systems and maintenance of substation primary equipment, secondary systems, and communications. Tony has written 37technical papers and is a co‐author of three EPRI books ‐ the "Red Book" on overhead lines electrical design," Orange Book" on conductor motion and the "Blue Book" on compact transmission lines. He is also a part-time lecturer on transmission line electrical design at the Queensland University of Technology. Tony received his Bachelor of Electrical Engineering with Honours degree in 1979 from the University of Queensland, and he is a Fellow of I.E. Australia, Member of IET and Member IEEE. After 30 years in the Queensland Electricity Supply Industry, Tony started his own consultancy business, Gillespie Power Consultancy.
Learn more about Tony Gillespie
Core concepts
At course completion participants will be skilled in;
Determining the electrical modes of failure for components, types, and levels of insulation, along with the effects of insulator contamination;
Designing for electrical clearances including maintenance/live‐line approach distances and lightning/switching surge conditions. And planning for corona to meet the maximum audible noise, radio, and TV interference requirements;
The application of Limit State Design principles to the structural design of conductors, insulators, and fittings plus electrical swing angle states. The explanation of Aeolian vibration, electric and magnetic fields, and overhead line electrical design references; and
Designing and determining transmission line electrical design parameters to Australian Standard AS/NZS 7000.
Details
Where and when
Face-to-face Delivery
This offering will be delivered face-to-face at the QUT Executive Education Centre,
B Block, QUT Gardens Point, 2 George St, Brisbane QLD 4000
2021 dates to be confirmed
Register your interest to be kept up-to-date on unit developments.
Facilitator
Certification
A Certificate of Completion will be awarded upon successful completion of the unit assignment. You will also receive a copy of your marked assignment with results. Assignments are generally due 8 weeks after completion of the face to face component. Exact dates will be advised.
Cost
| Registration type | Cost |
| --- | --- |
| Early Bird registration (closes 4 weeks prior to course commencement) | $1,620 (GST exclusive) |
| Standard registration | $1,800 (GST exclusive) |
| QUT Alumni registration | $1,350 (GST exclusive) |
| Group registration (4 or more from the same organisation) | $1,620 (GST exclusive) per person |

Registrations close 1 week prior to course commencement
More details
Get future fit. Fast.
Each PESTC unit is a stand-alone professional development short course, with practical knowledge that you can learn today and use tomorrow. Explore each topic below:
Customised and contextualised for your organisation
QUTeX can work closely with your organisation to develop and deliver learning solutions to help build capability and achieve your specific business objectives.
Join a growing community of leading Australian organisations creating results-driven learning solutions with QUTeX, in industries including government, financial and professional services, health and community, construction and mining, retail, education, agribusiness and more. Get started today.