Bolster your leadership capabilities to take advantage of today's opportunity-rich digital environment.
Overview
The opportunities for business have multiplied as the world embraces digital technologies, more organisations go online, and society becomes increasingly well-connected. This data-led, digital-driven era has produced a plethora of new technologies to facilitate new value propositions, customer engagements and business models. Learn contemporary, research-informed tools and capabilities to shape a revenue-resilient organisation that thrives in the digital economy.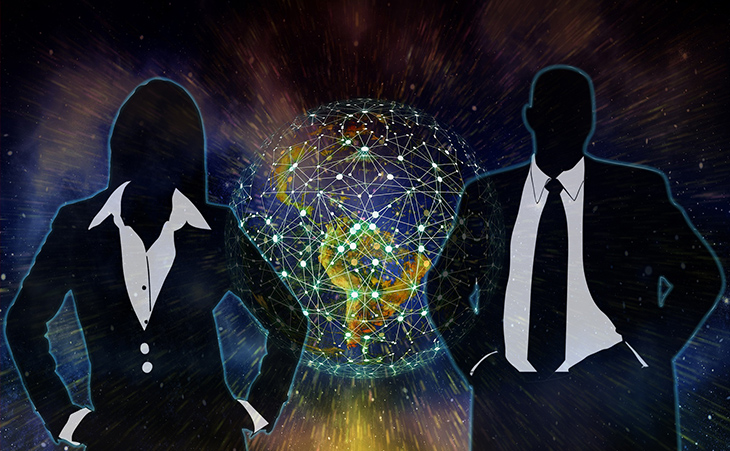 Evolve with QUTeX
Identify, manage and develop strategies to harness digital opportunities with QUTeX. Future-proof your skills by learning to embrace new data-driven technologies and how to use the digital age to your advantage to build a robust, forward-thinking organisation.
Who should participate?
Leadership in the Digital Age assists business leaders and managers in positioning their organisation to thrive in today's digital landscape. This course requires no prior experience or training.
What others say about Michael's workshops:
Michael had great knowledge and energy throughout. Fantastic workshop. A lot of information to take away and begin applying.
Practical insights and real-world examples.
A lot of useful content delivered at an appropriate pace.
A good mix of theoretical knowledge backed up with practical experience
The content and examples were excellent. I feel like lots of the content is transferable to my current role.
Really enjoyed! I appreciate Michael's time and knowledge.
Incredibly thought provoking - gave me lots to think about and ways to improve.
Great Facilitator! Michael engages the room, ensures people join in and think!
I was able to immediately apply the learnings from the Leadership in the Digital Age course to our organisation's digital transformation initiative. I used my new learnings as an opportunity to make some change at a more fundamental level in the way we engage in resolving matters in our organisation.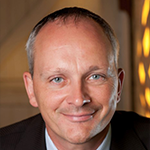 Your expert facilitator
Professor Michael Rosemann
Michael Rosemann is a disruptive thinker with a digital mind and a passion for corporate innovation (eco)systems. His work is focused on creating exciting future worlds with today's possibilities that make current practices obsolete. As a researcher and advisor to board rooms and senior executives, he is committed to advancing knowledge and confidence in the areas of revenue resilience, digital mindfulness and innovation/opportunity management. Website: http://www.michaelrosemann.com/
Core concepts
You will be guided through a series of tools and strategies to apply to your organisation.
A Sense of Ambition
From mass production to industry 5.0;
Disruptive and non-disruptive digital innovation;
Revenue-resilient organisations; and
Kotter revised: It now starts with ambition.
Managing Digital Opportunities
Preferencing problems over opportunities;
The role of an opportunity appetite statement;
Does your organisation need a Chief Opportunity Officer; and
Identifying your growth pathway: The opportunity catalyst.
Strategy Tools for the Digital Age
Maximise your share of digital attention;
From 'share-of-wallet' to 'share-of-data';
Products to platforms; and
Digital solutions.
Creating a Digital Strategy
MVS: The minimum viable strategy;
Digital strategy examples;
Innovation-led strategies; and
Digital transformation and execution.
Details
Where and when
QUT Executive Education Centre
B Block, QUT Gardens Point
2 George St
Brisbane QLD 4001
Certification
At the end of the course, you'll receive a Certificate of Attendance documenting your participation in the course.
Cost
| Registration type | Cost |
| --- | --- |
| Early Bird registration (closes 4 weeks prior to course) | $790 (GST included) |
| Standard registration (closes 2 days prior to course) | $880 (GST included) |
| QUT Alumni / Staff registration | $660 (GST included) |
| Group registration (4 or more) | $790 (GST included) per person |
Fees include: course materials, morning tea, lunch and afternoon tea.
More details
Customised and contextualised for your organisation
QUTeX can work closely with your organisation to develop and deliver learning solutions to help build capability and achieve your specific business objectives.
Join a growing community of leading Australian organisations creating results-driven learning solutions with QUTeX, in industries including government, financial and professional services, health and community, construction and mining, retail, education, agribusiness and more. Get started today.
QUTeX Professional Advantage Package
This exclusive package enables you to immerse yourself and your team in fresh ideas and ground-breaking business thinking through QUT's real world learning. Through Professional Advantage, you'll gain access to constantly evolving course content in the QUTeX Professional Program and Enterprise Leadership Program (ELP), equipping your team with the skills to grow as leaders, manage complex challenges and adapt to change. You'll benefit from a generous discount off the standard program rate (up to 28%) and get access to exclusive package inclusions. Click here to find out more today!