Gain an in-depth understanding of quality management and advanced skills in the development of quality management programs in clinical frameworks.
Overview
This course will equip participants with an understanding of quality management in health and give participants the skills and ability to develop a quality management program with a clinical governance framework.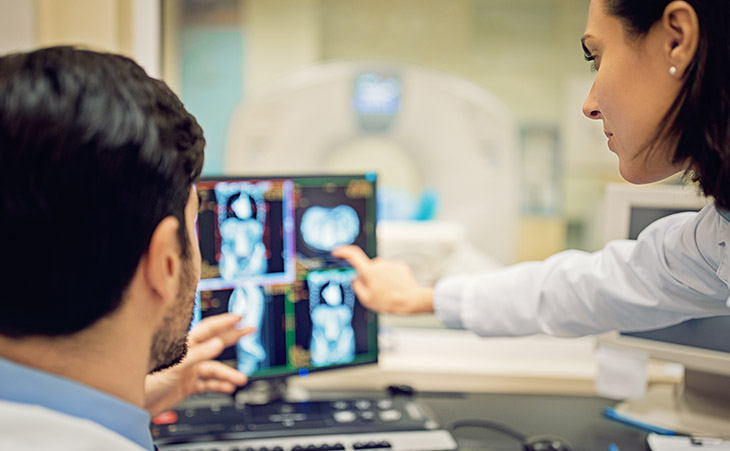 Evolve with QUTeX
Develop an in-depth understanding of the strategic quality and safety issues confronting health managers, as well as an understanding of strategic approaches required to address these issues.
Who should participate?
This course is designed for front line clinicians, clinical leaders and managers with an interest in:
Quality, patient safety and clinical risk management
Clinical governance
Service improvement - learning from error, Improving the reliability and reducing variation
Health care culture – engaging staff in person centred care and safety culture
Designing, delivering and evaluating quality improvement projects and programs.
What participants have said about this course
"Thanks also for a great course; high-quality presenters and the delivery by zoom was perfectly acceptable. In actual fact, for a course running over the weekend, I actually preferred it, as I could still get some of my weekend jobs done, like washing and other housekeeping!"
"The course has been amazing so far. My colleagues are also enjoying it. So far, so good."
Your expert facilitator
Paula Bowman
Paula Bowman is a senior lecturer in the Master of Health Management program at QUT. She also teaches clinical risk management at Flinders University in Adelaide and in China through a joint program with Nankai University.
Paula has 27 years experience in the health care sector - 16 years working as a clinician and clinical manager in acute hospital services and in private practice and more recently 11 years working as a senior executive with Queensland Health.
Paula's expertise covers the areas of: operational, project and program leadership, health policy analysis, workforce and clinical service planning, leading and managing clinical practice and health service improvement and design and delivery of education and training programs.
Core concepts
This online course covers a range of topics and elements, including:
Contemporary quality management concepts
Healthcare governance including patient safety
Clinical risk management
Measuring healthcare performance
Quality improvement programs, methods and tools
Change management approaches
This course includes optional assessment, which can be undertaken for advanced standing in PUN213 in some postgraduate award courses. QUT Health Management programs (including this one) are accredited by the ACHSM.
Details
Where and when
This course is offered as blended learning via Blackboard (QUT online platform) and live streaming online. The live stream is from Friday 27 March 2020 to Sunday 29 March 2020. The course will then still be available for registration up until the 30th April 2020 with access to Blackboard and a recorded video of the live streaming.
You will have access to the online resources until December 2020.
Certification
You will receive recognition of your participation once you complete the workshop.
If you register with the assessment module and successfully complete the assessment, you will receive a certificate of completion which can be used to apply for advanced standing in a related award course.
We ask that your assessment is submitted by 30 June 2020.
Cost
Standard registration:
Workshop modules only: $2,231.77 (GST included)
Workshop and assessment modules: $2,789.72 (GST included)
10% early-bird discount:
Workshop modules only: $2,008.60
Workshop and assessment modules: $2,510.75
15% Australasian College of Health Service Managers (ACHSM) members discount:
Workshop modules only: $1,897.01 (GST included)
Workshop and assessment modules: $2,371.26 (GST included)
25% QUT Alumni Discount
Workshop modules only: $1,673.83 (GST included)
Workshop and assessment modules: $2,092.29 (GST included)
Join our community
Join the QUTeX community and learn more from like-minded professionals with the QUTeX newsletter.