This module aims to provide the foundation knowledge of contemporary Information Technology
Overview
Discover areas of Information Technology such as software, applications, and job skills. This module is for students from all disciplines to establish skills or improve use of information technology for business. The module consists of a series of online lessons designed to combine self-directed learning and reflection.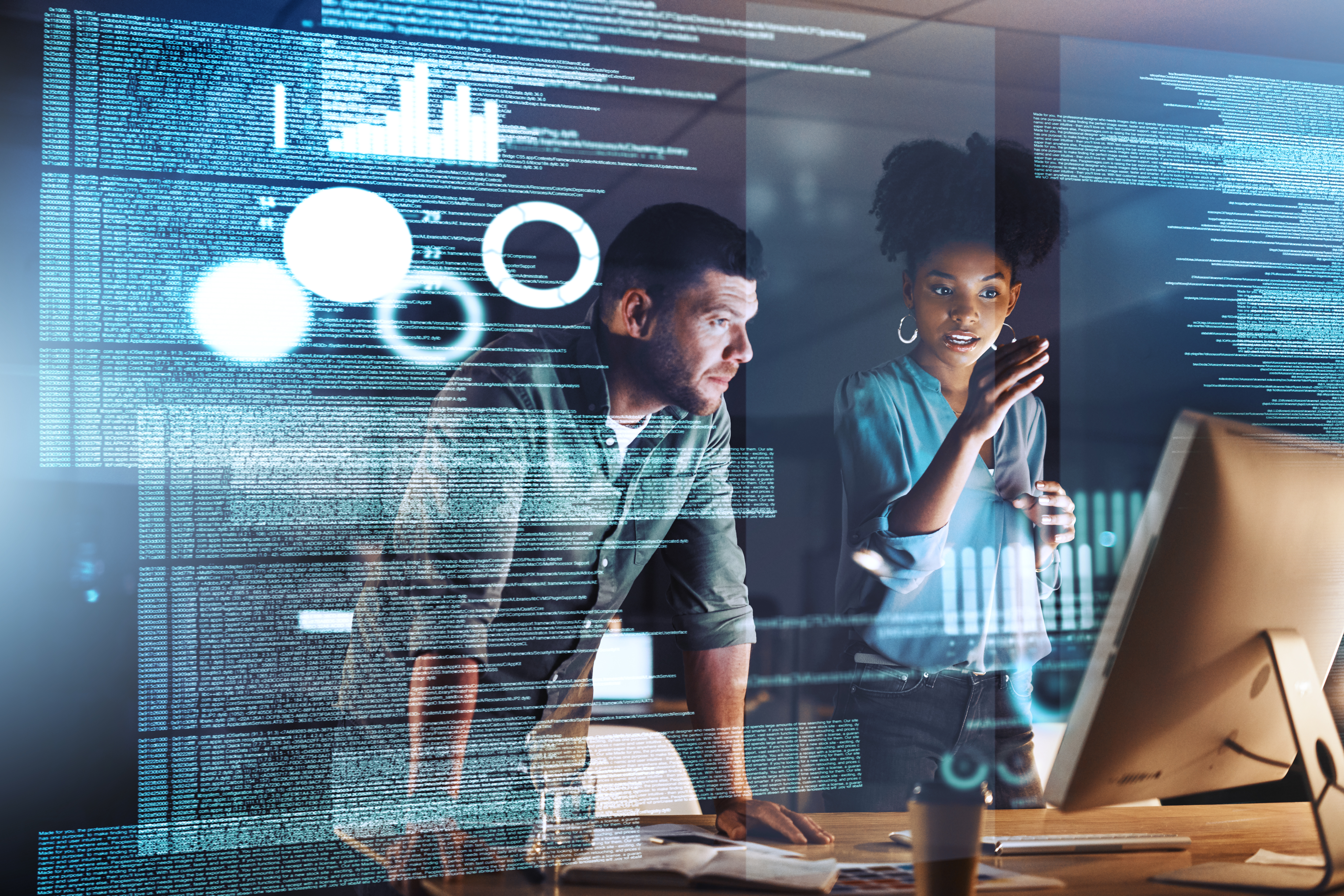 Evolve with QUTeX
In this module we introduce the business application of Information Technology. Specific topics include:
An introduction to digital transformation
An introduction to digital technologies in business including emerging technologies and the applications of those technologies.
An introduction to IT enterprise architecture as a discipline that helps guide digital investment.
An overview of digital skills and the future of work
Core concepts
Below are the outcomes you will achieve after completing this module:
Understand digital transformation.
Appreciate the breadth of technologies available to organisations including emerging technologies.
Understand enterprise architecture and the complexity of enterprise IT systems in large organisations.
Appreciate the breadth of digital skills on offer and the likely future digital roles both inside and outside of your organisation.
Details
Where and when
If you are interested in the module, please email QUTeX your interest and as soon registrations open we will email you.
This module will be held entirely online, via Blackboard, QUT's online learning platform. This module is self-paced, with access to online learning materials for 3 months.
You can start the module at any time. Access will be granted within 2 business day.
Certification
Certificate of completion provided.
Cost
| Registration type | Cost |
| --- | --- |
| Standard registration | $132 (GST included) |
| Alumni registration | $99 (GST included) |
More details
Customised and contextualised for your organisation
QUTeX can work closely with your organisation to develop and deliver learning solutions to help build capability and achieve your specific business objectives.
Join a growing community of leading Australian organisations creating results-driven learning solutions with QUTeX, in industries including government, financial and professional services, health and community, construction and mining, retail, education, agribusiness and more. Get started today.
QUTeX Professional Advantage Package
This exclusive package enables you to immerse yourself and your team in fresh ideas and ground-breaking business thinking through QUT's real world learning. Through Professional Advantage, you'll gain access to constantly evolving course content in the QUTeX Professional Program and Enterprise Leadership Program (ELP), equipping your team with the skills to grow as leaders, manage complex challenges and adapt to change. You'll benefit from a generous discount off the standard program rate (up to 28%) and get access to exclusive package inclusions. Click here to find out more today!