How to read, analyse and interpret financial information and assist in future decision-making.
Overview
A Queensland public sector entity case study will be developed and used to bring to life these financial concepts in a practical and easy-to-understand way and apply the learning objectives covered in the course.
Participants will be guided through the various components of a Queensland public sector annual report, including tips and techniques on how to read, analyse and draw conclusions about the financial statements. A range of interactive and hands-on activities will require participants to work together to analyse the financial statements and identify financial strengths, weaknesses and concerns of the entity.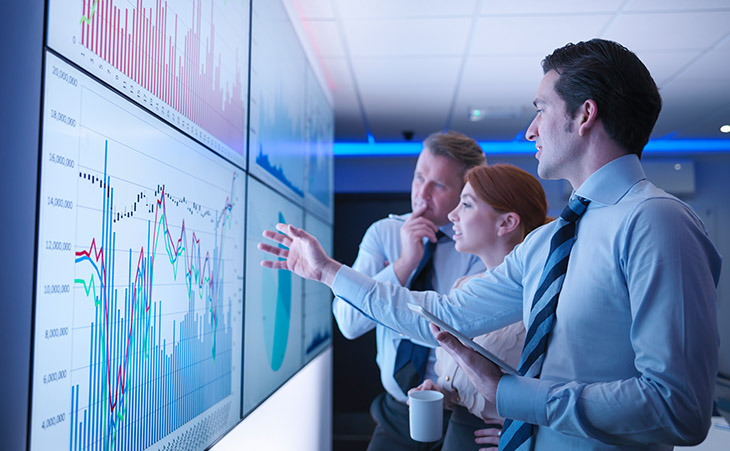 Evolve with QUTeX
Financial literacy and the ability to be able to read and interpret financial data is an essential skill for any manager or director.
This course has specifically been custom-designed to provide managers/board members of public sector entities with an overview of the importance of financial literacy and how financial information is used in decision-making within the context of Queensland government departments, GOC's and statutory authorities.
Who should participate?
This course is suited for the following:
board members/directors of Government Departments, GOC's and statutory authorities;
senior managers such as department heads, director-generals, deputy director-generals and general managers who are involved in the strategic direction of the organisation and are required to make planning and investment decisions based on financial data; and
business managers of all levels who have input into the budget process or who are involved in reading and interpreting financial reports and reporting to managers above them with appropriate recommendations.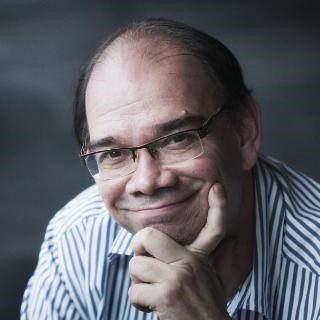 Your expert facilitator
Stephen Marsden
Stephen Marsden is a lecturer in the School of Accountancy at QUT, teaching a wide range of undergraduate and postgraduate financial accounting and taxation law units.
Stephen has written and presented numerous financial literacy courses over the past 27 years for various professional bodies, accounting firms, listed companies, not-for-profit organisations and government departments both within Australia and abroad. He has also held board positions with Ronald McDonald House, The Royal Brisbane and Women's Hospital Foundation and Uni Credit Ltd.
Stephen is also a regular presenter for both AICD and CPA Australia in their professional modules and the author of several accounting books on financial literacy.
Learn more about Stephen Marsden
Core concepts
This workshop covers a range of financial literacy for business managers, including:
the importance of financial literacy and how accounting information is used in decision making;
the difference between management (internal) reporting and financial (external) reporting;
the financial reporting and audit requirements for Queensland public sector entities (including government departments, GOC's and statutory authorities) under the Financial Accountability Act 2009 and Financial and Performance Management Standards 2009;
the role, importance and purpose of AASB accounting standards and their application to public sector entities;
the various components of a Queensland public sector annual report;
the difference between internal and external audits and the types of audit opinions;
an overview of the three key financial statements, namely the balance sheet, income statement and statement of cash flows and tips on how to interpret and analyse these three financial statements and draw conclusions; and
explanation of key accounting concepts, such as accrual accounting, asset revaluations, impairment, working capital, going concern, depreciation and amortisation; EBIT and EBITDA.
Details
Where and when
This course will be delivered via the virtual platform Zoom.
1pm-4:00pm, Tuesday 7th June 2022
&
9am-12:30pm, Wednesday 8th June 2022
Certification
At the end of the course, you'll receive a Certificate of Attendance documenting your participation in the course.
Cost
| Registration type | Cost |
| --- | --- |
| Early Bird registration (closes 4 weeks before registration closes) | $720 (GST included) |
| Standard registration (closes 2 days before course) | $880 (GST included) |
| QUT Alumni / Staff registration | $660 (GST included) |
| Group registration (4 or more) | $720 (GST included) per person |
More details
QUTeX Corporate Bundles
Uplift staff engagement, build trust, and increase retention with QUTeX Corporate Bundles.
You'll gain access to constantly evolving course content in Enterprise equipping your team with the skills to grow as leaders, manage complex challenges and adapt to change.
As your partner in professional development and executive education, QUTeX can create a powerful learning investment plan that aligns with your organisation's goals and meets the specific capability development needs of your team.
Click here to find out more today!
Customised and contextualised for your organisation
QUTeX can work closely with your organisation to develop and deliver learning solutions to help build capability and achieve your specific business objectives.
Join a growing community of leading Australian organisations creating results-driven learning solutions with QUTeX, in industries including government, financial and professional services, health and community, construction and mining, retail, education, agribusiness and more. Get started today.