Examine the underlying methodology and methods associated with each phase of a process lifecycle, focusing on process analysis and redesign.
Course overview
This four-day course covers main process data analysis techniques that are effective for extracting useful insights about your business processes. This course starts with an introduction to the concept of BPM (business process management) and its life cycle with a focus on the process monitoring and controlling phase. The course will then introduce the concept of process data analysis (process mining) and explain in detail the different types of process mining techniques including process discovery, conformance checking, performance analysis, and resource analysis.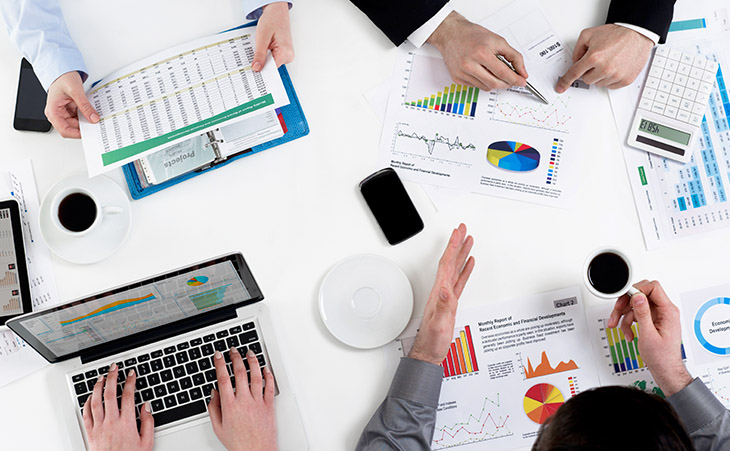 Evolve with QUTeX
This course will enable participants to extract insights about the behaviours and performances of their processes using data-driven analysis techniques in combination with design-time analysis techniques.
Who should participate?
This course addresses the needs of individuals who want to strengthen and improve their business process data analysis skills for the purpose of improving their business processes. The course is relevant to business personnel involved in process analysis projects, process improvement projects, and executives involved in BPM and strategic development projects.
Your expert facilitator
Associate Professor Moe Thandar Wynn
Associate Professor Moe Thandar Wynn is the discipline Leader of Business Process Management Discipline (BPM) within the Science and Engineering Faculty at Queensland University of Technology. She is also the Academic Director, Corporate Programs and Engagement for the School of Information Systems and the course coordinator of the Graduate Certificate in Business Process Management.
A/Prof Wynn completed her PhD in the area of workflow management, in particular, on the topic of process automation in 2007. Since then, Moe has carried out applied BPM research delivering outcomes for Australian partners in insurance, health, retail, transport, mining and utilities sectors. Her ongoing research work focuses in the specific areas of BPM; namely data quality, process analytics, robotic process automation. Moe has published over 70 peer-reviewed papers including 26 journal articles (Google h-index: 23, citations: 2500+). She co-designed the curriculum for the Graduate Certificate in BPM and co-developed and delivered continuing professional education courses.
Core concepts
perform design-time process analysis, including verifying the behavioural correctness of your process models, planning the required processes to meet estimated demands, and to estimate the performance of your processes given the available resources;
automatically discover the process models of your business processes from data using various tools and techniques;
detect and locate deviations in your processes
extract performance information about your processes
compare the behaviours of your processes
appreciate and be aware of, various data quality issues and their impacts on data-driven analysis results.
Details
Where and when
QUT Gardens Point
2 George Street
Brisbane
Qld 4001
16-19 July 2019
19-22 November 2019
Certification
Participants will receive a "Certificate of Attendance" documenting their participation in the course.
Cost
| Registration type | Cost |
| --- | --- |
| Standard registration | $3,520 (GST included) |
| QUT staff and students (25% discount) | $2,640 (GST included) |
| QUT alumni (15% discount) | $2,992 (GST included) |
| Group registration (5 or more) | 5% discount per person |
Registrations close 1 week prior to course start date.
More details
Fees include:
catering
all course materials
additional readings
comprehensive feedback
instructions on how to prepare for the certification exam.
Certification and pathway to QUT award courses
This short course provides a recognised pathway to obtain advanced standing (credit) for an award unit within courses including the:
A QUT Certificate of Attainment is available if you pass the corresponding assessments, consisting of a QUT internal exam and a project-based assessment. This assessment option attracts an additional fee of $1,000 plus GST.
These assessments evaluate your knowledge of the materials covered in the course as well as your ability to apply that knowledge in real-life scenarios. In order to pass the assessments, it is expected you will need to spend additional time beyond the short course contact hours to review the materials taught and integrate them into real-life settings.
If you receive a certificate of attainment, enrol and are accepted in an award course, you will be granted advanced standing for the equivalent award unit.
After you successfully complete this short course, you will have 3-years in which to gain advanced standing.
For full details on our courses, including entry requirements, browse our study offerings.
Join our community
Know more. Do more. Join the QUTeX community and learn more from like-minded professionals with the QUTeX newsletter.
Contact
For more information about the course content, contact Dr Kanika Goel.
For all registration or payments queries, contact QUTeX.