Learn the skills to start making music with Logic X.
Course overview
Learn the basics of Logic X for music production, songwriting and live performance from industry professionals.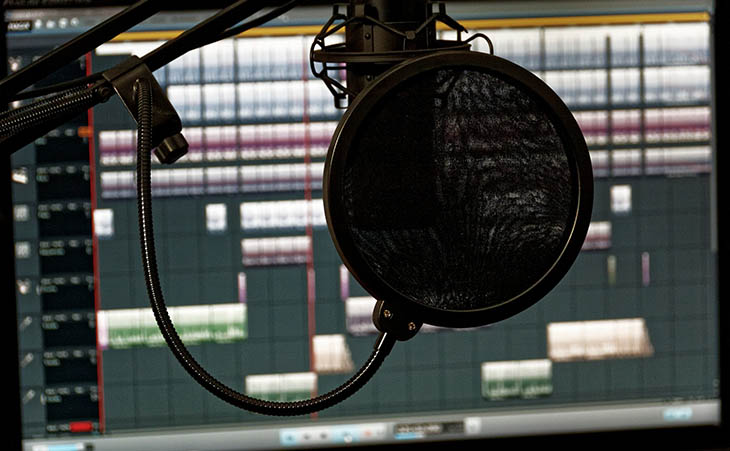 Evolve with QUTeX
Professional music producers will guide you through the tools, techniques and practices that guide their everyday practices, including:
making music in a Digital Audio workstation
basic recording with Logic X
basic work with EQ and Compression
sound designing and synthesis
making a usable sound file.
Who should participate?
This course is recommended to anyone who is currently producing music or is interested in taking their home recordings to the next level. The principles discussed and workshopped in this session apply to all genres of music making and music production. Beginners, amateurs and emerging professionals will all develop more effective skills in music production and be instructed by leaders in the field.
Your expert facilitator
James See
James See is a Brisbane based Songwriter, Audio Engineer and Electronic Music Producer. James has been working in and around the music industry for over 10 years as an artist, DJ and recording engineer across many different musical genres. James first became obsessed with the art of recording and producing in his late teens while working in and for many different bands. "I don't really find myself tied to any one genre, I believe there can be good songs and productions in every genre." says James. James studied Audio Engineering at the SAE Institute and is currently working as a Studio Technician for QUT. He also continues to work as recording engineer for Airlock Studios in Brisbane and frequently assists artists on the live stage a sound engineer/technician.
Core concepts
In this one-day workshop you will improve knowledge of Logic X's Digital Audio Workstation by learning from professional songwriters and producers. This course will provide you with the skills to:
understand how Logic X works
make your own music with Logic X
produce songs with Logic X
mix and master your work in Logic X.
Details
Where and when
QUT Creative Industries Precinct Z9
Corner of Musk Avenue and Kelvin Grove Road, Kelvin Grove
23 March 2019
or
3 August 2019
Certification
At the end of the course, you'll receive a Certificate of Attendance documenting your participation in the course.
Cost
| Registration type | Cost | Registrations close |
| --- | --- | --- |
| Early bird registration | $400 (GST included) | 4 weeks prior to course date |
| Standard registration | $440 (GST included) | 1 week prior to course date |
Join our community
Know more. Do more. Join the QUTeX community and learn more from like-minded professionals with the QUTeX newsletter.