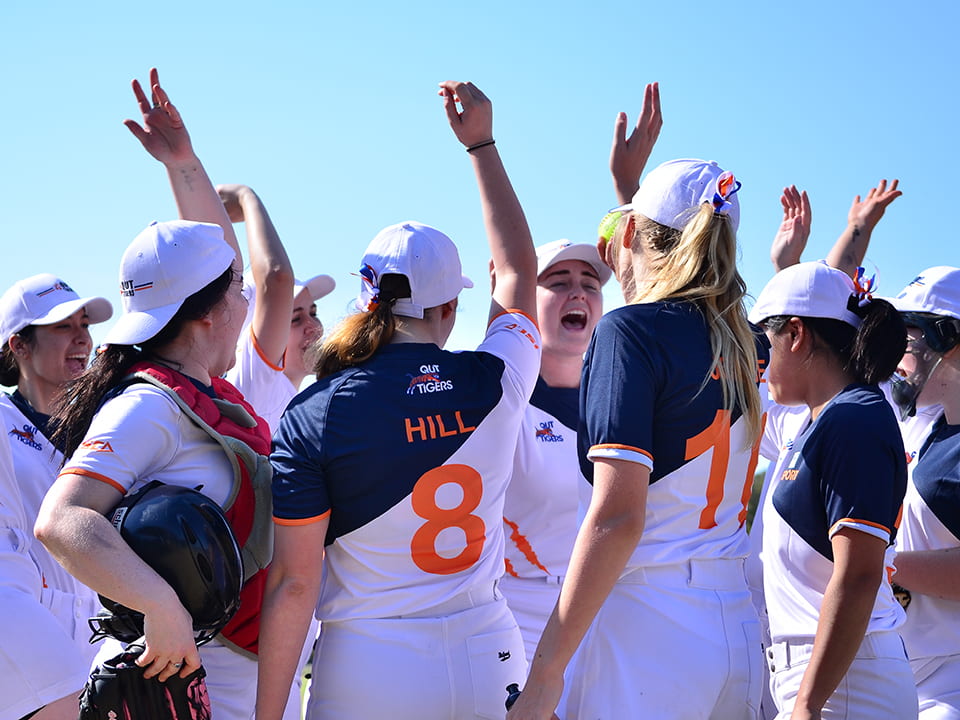 Home of the QUT Tigers
The QUT Tigers participate and compete in social and competitive events across range of sports, including netball, aquatics, football, esports and athletics.
The Tigers also represent the University in intervarsity and National University Championship events throughout the year and provide opportunities to build friendships and enable networking opportunities adding to the overall academic experience at QUT.
Stay up to date by following us on Facebook, Instagram, and Twitter @QUTsport.
Represent the QUT Tigers

National University Championships
UniSport Nationals sees students compete in up to 29 different sporting competitions against opponents from other universities across the country.
Indigenous Nationals
QUT Sport in collaboration with the QUT Oodgeroo Unit sends teams to the Indigenous National University Championships for a mixed competition style event.
Competitions
Intervarsity
Our students compete against rival universities in intervarsity events, featuring sports such as cricket, soccer, table tennis, rugby union sevens and tennis.
Individual sports
In collaboration with UniSport Australia, other universities, and state and national sporting organisations, QUT sends representative teams to standalone sporting events throughout the year.
Supporters
If you're more of a sports fan than an actual player, you can still get involved and win prizes as part of our QUT Tigers support crew.
Sporting Facilities
In addition to state-of-the-art facilities which include gyms and aquatic centres at both campuses, QUT boasts a FIFA Accredited football stadium, tennis courts, esports arena and recreational fitness zones.
See our Gardens Point sports facilities
Sporting scholarships
We offer up to 30 elite athlete scholarships each year to eligible students. Athletes must meet academic and citizenship requirements and provide written evidence of the relevant national or state sporting organisations that verifies the athlete's stage of development in Australia's FTEM sporting framework.
Apply for our scholarships
Elite athlete program
If you're an athlete and you've been competing at an elite level, you may be eligible to access academic flexibility, support services, personal and professional development opportunities, scholarships and funding. You may also be able to make an adjustment to your selection rank to assist with entry to QUT.
Our elite program
Student stories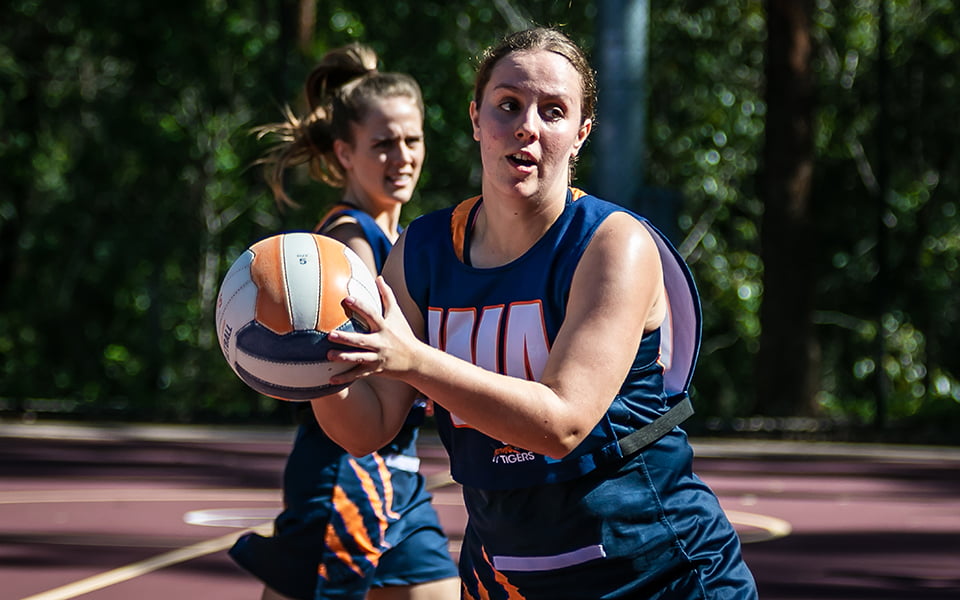 Developing athletes
'QUT Sport has exposed me to many opportunities that develop me not only as an athlete but also personally and professionally. Being a part of QUT Sport has been the best decision that I have ever made.'
Gabriella Anderson, QUT Nationals Div. 2 mixed netball team manager and Bachelor of Laws (Honour) student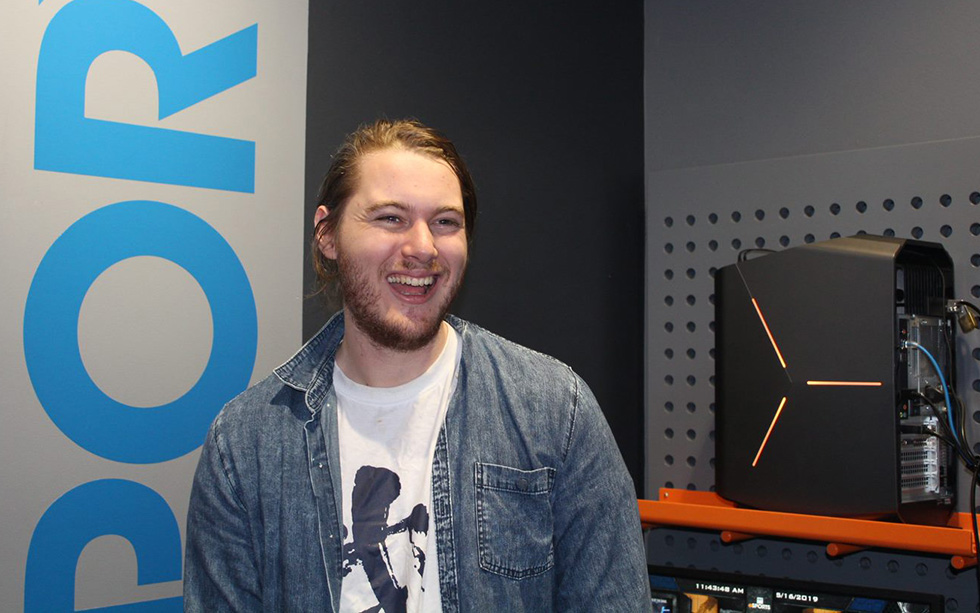 Esports volunteering
'If you are looking to improve your game, join or create a team, or maybe just meet a whole bunch of new friends, QUT esports is the number one place to be on campus.'
Marcellus Hinds-Meyer, Esports volunteer and Bachelor of Creative Industries/Bachelor of Business student
Latest in sport
Over the past 4 weeks, QUT Sport Coaches and staff delivered a talent identification program in partnership with the Murri Taipans club targeting Aboriginal and Torres Strait Island communities wanting to improve their skills and performance in the netball arena.
To accelerate the number of women in leadership positions in sport, more than 75 participants joined the inaugural Women in Sport Leadership Conference hosted at the Gardens Point campus.
Buy sport merchandise
Show support for the QUT Tigers and your university sporting teams, with a wide range of sport merchandise and team uniforms available for sale.