Our research
Our core research focus is on the physical spheres of Earth: the lithosphere, atmosphere and hydrosphere. We investigate how these physical spheres have evolved over Earth's history and, through geospatial science, we observe and understand these spheres today and their interactions with all life.
We have a particular research focus on:
natural resources
Earth observation
atmospheric composition and change
air quality and pollution
natural hazards
climate
environmental science challenges (including reef restoration and energy).
Earth is our main laboratory and learning-ground for extra-terrestrial ventures. We conduct our research with access to QUT's state-of-the art instruments and facilities, including those based within the Central Analytical Research Facility (CARF).
International Laboratory of Air Quality and Health
Our academics lead the International Laboratory of Air Quality and Health (ILAQH) researching how air quality impacts human health, with a specific focus on ultrafine and nanoparticles.
Biofuel Engine Research Facility
Our researchers lead the Biofuel Engine Research Facilty (BERF), Australia's largest biofuel production testing facility, specialising in engine performance testing and biofuels emissions testing.
Geological sample preparation facility
This facility hosts a rock crushing and milling lab, and a geological thin section preparation lab for preparing and analysing geological samples.
Analytical chemistry laboratory
This laboratory is home to instruments that chemically analyse a range of gas, liquid and solid samples, down to parts per trillion in cases.
Learn more
Optical and electron microscopy laboratory
This laboratory houses a suite of routine and advanced light and electron microscopes that enables innovative research.
Learn more
X-ray and particles laboratory
Our researchers access a range of X-ray-based methods and instrumentation for the phase/mineralogical and chemical characterisation of solid materials.
Learn more
Our partners

Our researchers collaborate on projects in specialised research groups and facilities across disciplines and institutions.
We partner with businesses and organisations from start-ups to multi-nationals and our scope of application is inclusive.
BHP
Geoscience Australia
Inspector-General Emergency Management
International Ocean Discovery Program
Lady Cilento Children's Hospital
Santos
SEQ Water
The Prince Charcles Hospital
Commonwealth Scientific and Industrial Research Organisations (CSIRO)
Department of Education & Training
Department of Environment and Science
Department of Public Works
Department of Transport and Main Roads
Marine National Facility
National Measurement Institute
SafeWork Australia
Workplace Health & Safety Queensland
World Health Organisation
Australia
Australian Nuclear Science and Technology Organisation
Australian Synchrotron
Centre for Air Pollution, Energy and Health Research
Curtin University
Deakin University
Flinders University
Griffith University
Macquarie University
Monash University
QIMR Berhoffer Medical Research Institute
QUT Mining
RMIT University
University of Melbourne
University of New South Wales
University of Queensland
University of the Sunshine Coast
University of Sydney
University of Western Australia
University of Wollongong
Woolcock Institute of Medical Research
Europe
Aix Marseille Université
Belgrade University, Serbia
Fraunhofer Institute, Germany
Karlsruhe Institute of Technology, Germany
Lublin University of Technology, Poland
Paul Scherrer Institut, Switzerland
Rostock University, Germany
Università di Brescia, Italy
Università di Roma La Sapienza, Italy
Università di Roma Tor Vergata, Italy
University of Cassino, Italy
University of Pannonia, Hungary
University of Salzburg, Austria
Asia and Oceania
Australia-China Centre for Air Quality Science and Management
City University of Hong Kong, HK, China
Chinese Research Academy of Environmental Sciences (CRAES), Beijing
Dalian University of Technology, China
East China University of Science and Technology
Fudan University
Guangzhou Institute of Geochemistry (GIG), Chinese Academy of Sciences
City University of Hong Kong, HK, China
Hong Kong Polytechnic University
Hong Kong University of Science and Technology, HK
Jinan University, China
Peking University, China
Shanghai Academy of Environmental Sciences, China
Sun Yat-Sen University, China
Tsinghua University, China
The University of Hong Kong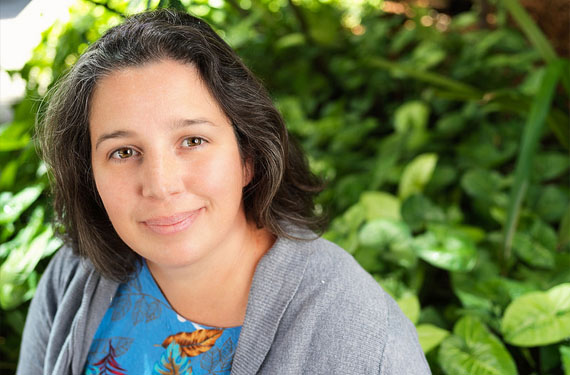 Our people
Our school brings together a diverse team of experts who deliver world-class education and achieve breakthroughs in research.
Explore our staff profiles to discover the amazing work our researchers are contributing to.
Contact us

Find us at
Level 2, R Block, Room 211
Gardens Point