Whether it is your boss, a colleague in another team, stakeholder, customer, or a team member, using influencing strategies to negotiate is important to your success and career.
Overview
This one-day course will provide a set of contemporary, research-informed tools for leaders who want to create more influence with their manager, stakeholders, customers, colleagues, and team members.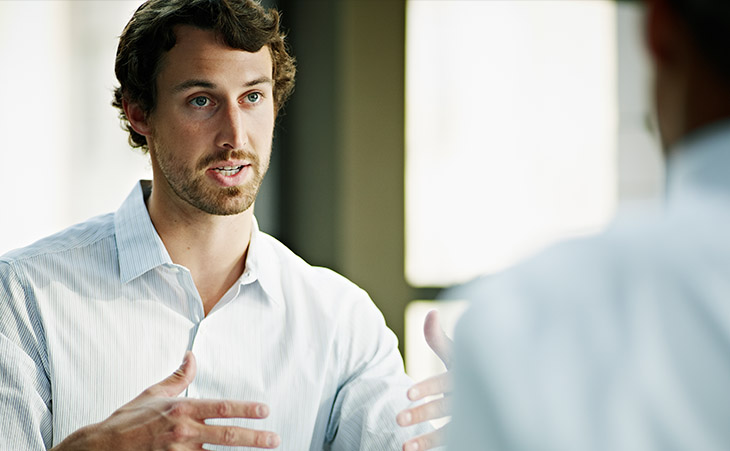 Evolve with QUTeX
This is a popular short course that introduces you to the concept and application of influencing, thinking systemically about influence and negotiation, and the surprising psychology of negotiation—when to push and when to roll with resistance. The most difficult negotiations involve conflict, so we will help you to not only identify your preferred conflict resolution style, but also become more strategic about when and where to use it. How to know which approach to conflict resolution to use when, and why people often get it wrong. The short course also explores how to respond skillfully to different approaches to conflict taken by others.
Who should participate?
This course is targeted at team leaders and middle managers with an interest in developing their ability to influence a successful outcome in their negotiations. The program provides practical tools for application, based on sound research and contemporary thinking. Two diagnostics are covered in the registration fee.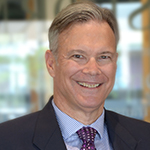 Your expert facilitator
Dr Tim Baker
Dr Tim Baker
Dr. Baker is a successful author, international consultant, and thought leader. Tim has worked with some of the largest multinationals and public sector agencies globally. In 2013, Tim was voted one of the 50 Most Talented Global Training & Development Leaders by the World HRD Congress. In 2018, he was a Finalist in the Learning Professional of the Year for the Asia Pacific Institute of Learning Professionals Awards. Tim has been recently listed in the Top 10 Change Management Consulting Service Companies in APAC 2020 (HR Tech Outlook). He is a longstanding Member of QUT Council.
Core concepts
Influencing capabilities
Complete the diagnostic online which identifies one's preferred influencing strategy. This report is accessible to participants prior to the workshop.
Debrief on the report in the program
Using influencing skills wisely in negotiations
Thinking systemically about influence
The surprising psychology of influence - when to push and when to roll with resistance
Conflict & negotiation styles
Complete the diagnostic which identifies one's preferred conflict and negotiation style.
Debrief on the results
How to know which approach to use when, and why people often get this wrong
Using each approach to conflict effectively
Responding effectively to different approaches to conflict
Break-out sessions - skills practice
Details
Where and when
Online Course:
This course will be delivered virtually over 3 sessions.
Session 1: Monday, 9 May 2022 | 9:00am - 11:30am AEST
Session 2: Wednesday, 11 May 2022 | 9:00am - 11:00am AEST
Session 3: Thursday, 19 May 2022 | 9:00am - 11:00am AEST
Face to Face Course:
Tuesday, 23 August 2022 | 9:00am - 4:30pm AEST
QUT Executive Education Centre
B Block, QUT Gardens Point
2 George St
Brisbane QLD 4001
Certification
At the end of the course, you'll receive a Certificate of Attendance documenting your participation in the course
Cost
| Registration type | Cost |
| --- | --- |
| Early Bird registration (closes 4 weeks prior to course) | $790 (GST included) |
| Standard registration (closes 2 days prior to course) | $880 (GST included) |
| QUT Alumni / Staff registration | $660 (GST included) |
| Group registration (4 or more) | $790 (GST included) per person |
Fees include: course materials, morning tea, lunch and afternoon tea.
More details
Customised and contextualised for your organisation
QUTeX can work closely with your organisation to develop and deliver learning solutions to help build capability and achieve your specific business objectives.
Join a growing community of leading Australian organisations creating results-driven learning solutions with QUTeX, in industries including government, financial and professional services, health and community, construction and mining, retail, education, agribusiness and more.Get started today.
QUTeX Professional Advantage Package
This exclusive package enables you to immerse yourself and your team in fresh ideas and ground-breaking business thinking through QUT's real world learning. Through Professional Advantage, you'll gain access to constantly evolving course content in the QUTeX Professional Program and Enterprise Leadership Program (ELP), equipping your team with the skills to grow as leaders, manage complex challenges and adapt to change. You'll benefit from a generous discount off the standard program rate (up to 28%) and get access to exclusive package inclusions. Click here to find out more today!