This workshop focuses on the power of coaching to energise sessions and contribute to organisational energy and productivity.
Overview
Much of organisational life operates in teams and groups, yet we give limited attention to how to maximize value from the way these operate. This workshop focuses on the power of coaching to energise sessions and contribute to organisational energy and productivity.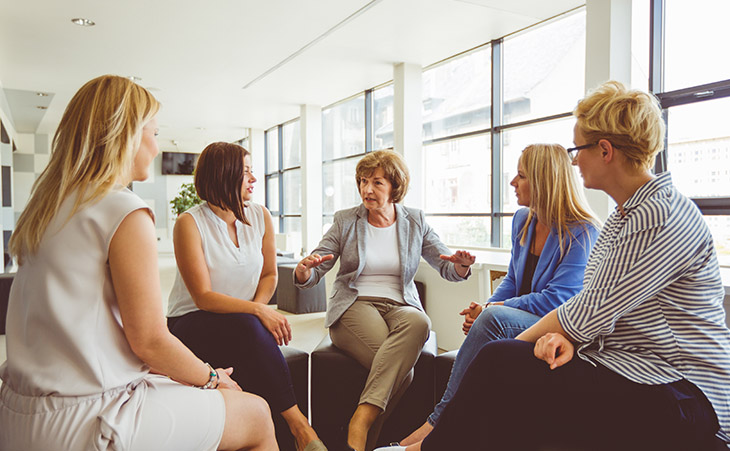 Evolve with QUTeX
We invite existing teams to attend the workshop to challenge their processes and engagement. In addition, we invite individual participants to attend and combine with others on the day to work in groups to explore new approaches to team and group life. The workshop considers teams and groups with the aim of energizing the organisational system.
We will surface issues that participants are facing in their current contexts, and use advanced team and group coaching instruments and methodologies to explore new approaches and solutions, always from the perspective of organisational strategies, cultures, systems, objectives and functioning.
Who should participate?
This one-day workshop has been designed for business leaders and managers with an interest in sharpening their leadership, coaching and facilitation skills and impact, building high performance teams and project groups, and building organisational capability through a systems approach to team and group functioning.
Your expert facilitator
Dr Geoffrey Abbott
Dr Geoffrey Abbott is an internationally recognized expert in leadership and executive coaching. He is experienced in team and group coaching across educational, government and commercial contexts. Geoff developed the eFIRE coaching model and mindset.
Geoff's expertise covers the areas of:
Leadership development
Team and group coaching
Executive coaching
Systems thinking
Global/Cross-Cultural management and coaching
Learn more about Dr Geoffrey Abbott
Core concepts
You will gain a knowledge of coaching tools and techniques that are specifically geared to team and group processes from an organisational perspective:
The eFIRE Coaching Model and Mindset
Group psychodynamics
Team coaching from a systems perspective
PROPHET - a unique, business-focused profiling tool for high performing team development
Details
Where and when
QUT Executive Education Centre
Level 4, B Block, QUT Gardens Point
2 George St
Brisbane QLD 4001
Course details: Wednesday, 22 September 2021
Certification
At the end of the course, you'll receive a Certificate of Attendance documenting your participation in the course.
Cost
| Registration type | Cost |
| --- | --- |
| Early Bird registration (closes 4 weeks prior to course) | $790 (GST included) |
| Standard registration (closes 2 days prior to course) | $880 (GST included) |
| QUT Alumni / Staff registration | $660 (GST included) |
| Group registration (4 or more) | $790 (GST included) per person |
Fees include: course materials, morning tea, lunch and afternoon tea.
More details
Pre Work
Further details to be provided 1 week prior to the course date.
QUTeX Professional Advantage Package
This exclusive package enables you to immerse yourself and your team in fresh ideas and ground-breaking business thinking through QUT's real world learning. Through Professional Advantage, you'll gain access to constantly evolving course content in the QUTeX Professional Program and Enterprise Leadership Program (ELP), equipping your team with the skills to grow as leaders, manage complex challenges and adapt to change. You'll benefit from a generous discount off the standard program rate (up to 28%) and get access to exclusive package inclusions. Click here to find out more today!