Learn what phonics is and how to teach it in the early years
Overview
This course is delivered by QUT via FutureLearn. Skip to course registration or continue reading below.
Intentionally and explicitly teaching the relationship between letters and sounds through play-based pedagogies is a crucial part of children's literacy development. There is much popular debate surrounding this topic, amongst researchers, teachers, parents and education authorities. This course will share research-based knowledge and skills around code-based literacy in early childhood.
Want more? Find out about the paid extended module.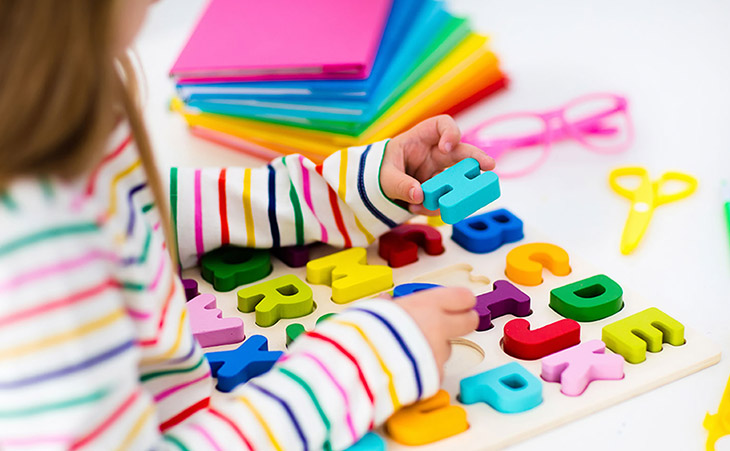 Evolve with QUTeX
What topics will you cover?
What is code-related literacy?
What is phonics?
Why is phonics important in early childhood settings?
What are some evidence-based strategies for teaching phonics?
Who should participate?
This is a general, introductory course aimed at anyone supporting children to prepare for school, including parents, educators and workers in early childhood education and care (ECEC), centre directors, early primary school teachers, and education leaders.
For Australian educators, this course aligns with the following Australian Professional Standards for Teachers (APST):
Know the content and how to teach it
Engage in professional learning
Engage professionally with colleagues
For Australian educators in before-school settings, this course aligns with the following National Quality Standard (NQS):
Quality Area 1 – Educational program and practice

Element 1.2.1 Intentional teaching: educators are deliberate, purposeful, and thoughtful in their decisions and actions.
Element 1.2.2 Response teaching and scaffolding: Educators respond to children's ideas and play and extend children's learning through open-ended questions, interactions and feedback.
Core concepts
By the end of the course, you'll be able to...
Describe code-related literacy, including phonics, phonemic awareness and phonological awareness

Explain why teaching and learning code-related literacy is important

Identify an appropriate strategy for teaching code-related literacy in early childhood settings
Details
Where and when
The course is delivered completely online.
The course is delivered by QUT via Future Learn. Click here to learn more about when this course is scheduled.
Cost