Explore how to use an inquiry-based learning framework to engage and excite children in STEM subjects in early childhood settings.
Overview
In this workshop, you will build the capabilities to foster the development of children's inquiry skills. You'll be introduced to a framework called IKOPE (Interest, Knowledge, Organisation, Practice, Empower), a planning model that can help educators frame and create rich learning experiences and environments in STEM.
You will also be given the opportunity to critically reflect on the challenges and successes in your current STEM practices and discuss and plan for how the framework can be implemented and adapted to best suit your early childhood context.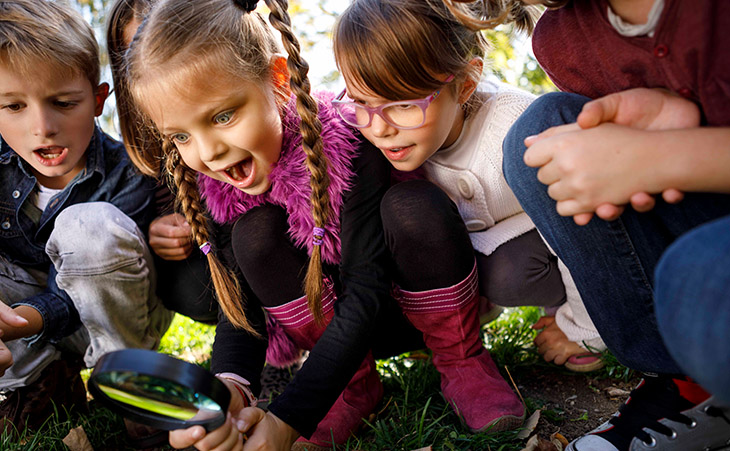 Evolve with QUTeX
The early years are a critical time to develop children's love of science thinking, investigation, and inquiry skills in STEM. In practice, there is often a focus on 'doing STEM' through teacher-led experiments and activities rather than inquiry-based learning. Through inquiry-based learning, children are provided with opportunities to be actively involved in STEM activities that allow them to wonder, collaborate, make, question and investigate.
Who should participate?
This workshop is suitable for early childhood educators and sector leaders such as Directors, Principals and Deputy Principals.
Your expert facilitator
Mia Christensen
Mia has worked in the School of Early Childhood and Education at QUT's Faculty of Education for 10 years. Her focus is to provide early childhood pre-service teachers with strong foundations in teaching science, technology and education for sustainability, through the implementation of inquiry based pedagogical approaches.
Core concepts
By the end of this course, participants will understand how to implement the IKOPE STEM inquiry planning framework to:
build upon and critique existing approaches to STEM in early childhood settings
gain confidence in planning, implementing, evaluating and documenting STEM in early childhood settings
consider how to include and respond to children's voices in both intentional and incidental STEM learning experiences
implement innovative inquiry-based STEM learning experiences for children in early childhood settings.
Details
Where and when
QUT Kelvin Grove
Victoria Park Road
Kelvin Grove QLD 4059
Enquire Now
Certification
You'll be issued a Certificate of Attainment for 1.5 hours CPD on completing this course.