This course introduces the principles and practice of evaluating the effectiveness of program activities using evaluative and strategic thinking.
Overview
The course aims to provide a broad overview of key skills relating to evaluation and impact measurement whilst equipping participants with the skills to foster a learning culture, where evaluation is used to prove and improve the impact of programs and services.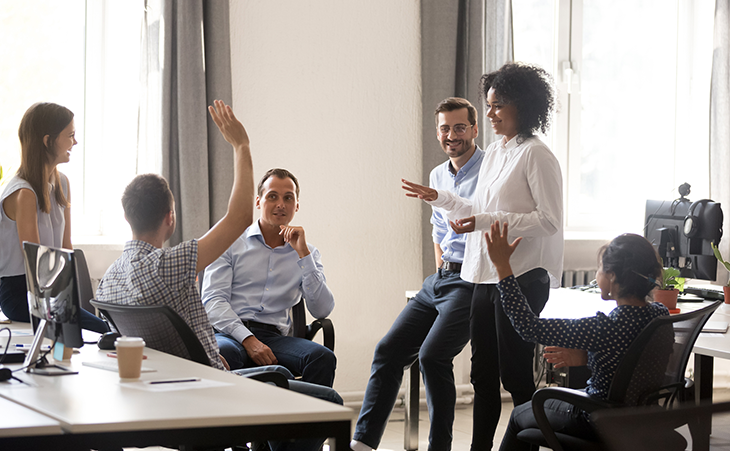 Evolve with QUTeX
This course consists of three half-day sessions over three months (June, July and August 2021). It is designed for those in a leadership or board position within the nonprofit or social enterprise sphere in Queensland. Using a top-down approach, they will be able to drive change within their organisations and influence program design and evaluation upon completion of this course.
Specifically, those seeking to:
Learn the key concepts in a practical and applied setting;
Gain access to a series of templates and case studies which can be used and shared within their organisation, beyond the life of the workshop experience; and
Engage with like-minded and supportive peers within a collaborative group learning environment.
Partnering with QUTeX is Hand Heart Pocket the Charity of Freemasons Queensland
Hand Heart Pocket is a philanthropic foundation established by the Freemasons of Queensland with a history of helping the community for more than 110 years. We partner with other charities and philanthropists to help improve outcomes, particularly for youth at risk. We also support initiatives that help an ageing population, improve men's mental and physical health or improve women's financial and physical security. At a grassroots level, we work with Freemason Lodges to identify and support hundreds of local community initiatives each year.

Your expert facilitators
Dr Ruth Knight and Louise Baldwin
Dr Ruth Knight
Dr Ruth Knight is an experienced trainer, researcher and evaluator who has been working in the nonprofit sector for more than 30 years. Ruth is passionate about facilitating conversations about social outcomes, logic modelling and impact measurement. She has undertaken a wide range of research and evaluations and helped organisations develop strategies, tools and approaches to ensure they are compliant, innovative and developing a continuous improvement culture. Ruth provides practical and high energy workshops to create collaboration and action learning.
Click here to learn more.
Louise Baldwin
Louise Baldwin is a lecturer and researcher in QUT's School of Public Health & Social Work. She is an innovative leader in health promotion and public health in Australia and globally. She is known for her 'out of the box' approaches to population wide health and her ability to conduct large scale programs and evaluations. She is a passionate leader in evidence-based practice and working across sectors to create on-the-ground, community-based change. She is currently expanding this work to identify opportunities between social entrepreneurship and social enterprise and the impacts for public health. Louise was recognised in 2018 as an inaugural Brisbane Lord Mayor's Convention Trailblazer for her extensive work in chronic disease prevention in Queensland and national influence in health promotion.
Click here to learn more.
Core concepts
On completion of this course you will be able to:
Identify the steps involved in developing a theory of change
Use your theory of change to plan an evaluation
Compare and contrast different outcome measurement approaches
Pinpoint ethical issues that may impact the evaluation process
Discuss strategies to collect and analyse data about impact
Identify strategies for sharing evaluation findings with different stakeholders
Details
Where and when
QUT Executive Education Centre
B Block, QUT Gardens Point
2 George St, Brisbane QLD 4001
Session one: Monday, 7 June 2021 | 8.30am - 1pm
Session two: Friday, 9 July 2021 | 8.30am - 1pm
Session three: Friday, 13 August 2021 | 8.30am - 1pm
Please note, attendance by the same two people per organisation is required at all three sessions.
Certification
Certificate of completion provided.
Cost
Full standard price for two people - $1450.00
Registration for this course requires two people from one organisation to attend.
Single registration is not available.