Access a full curriculum of rhythm and movement sessions to support self-regulation and positive behaviour for children aged 2-8 years.
Overview
Rhythm and movement can help young children manage self-regulation of their emotions, attention and behaviour. Approximately 30% of young children have problems with self-regulation, which can affect learning, transition to school and long term wellbeing. Educators, teachers, allied health professionals and anyone working with young children can learn how to use rhythm and movement activities to positively support the development of self-regulation and address underlying brain connections.
The RAMSR Module is an online and self-paced course with the flexibility to complete the course in your own time. Receive access to expert facilitators for the initial 6-weeks , then access course content and resources for 3 years.
Musical background, skills or prior musical training is not required
This course is international time-zone friendly.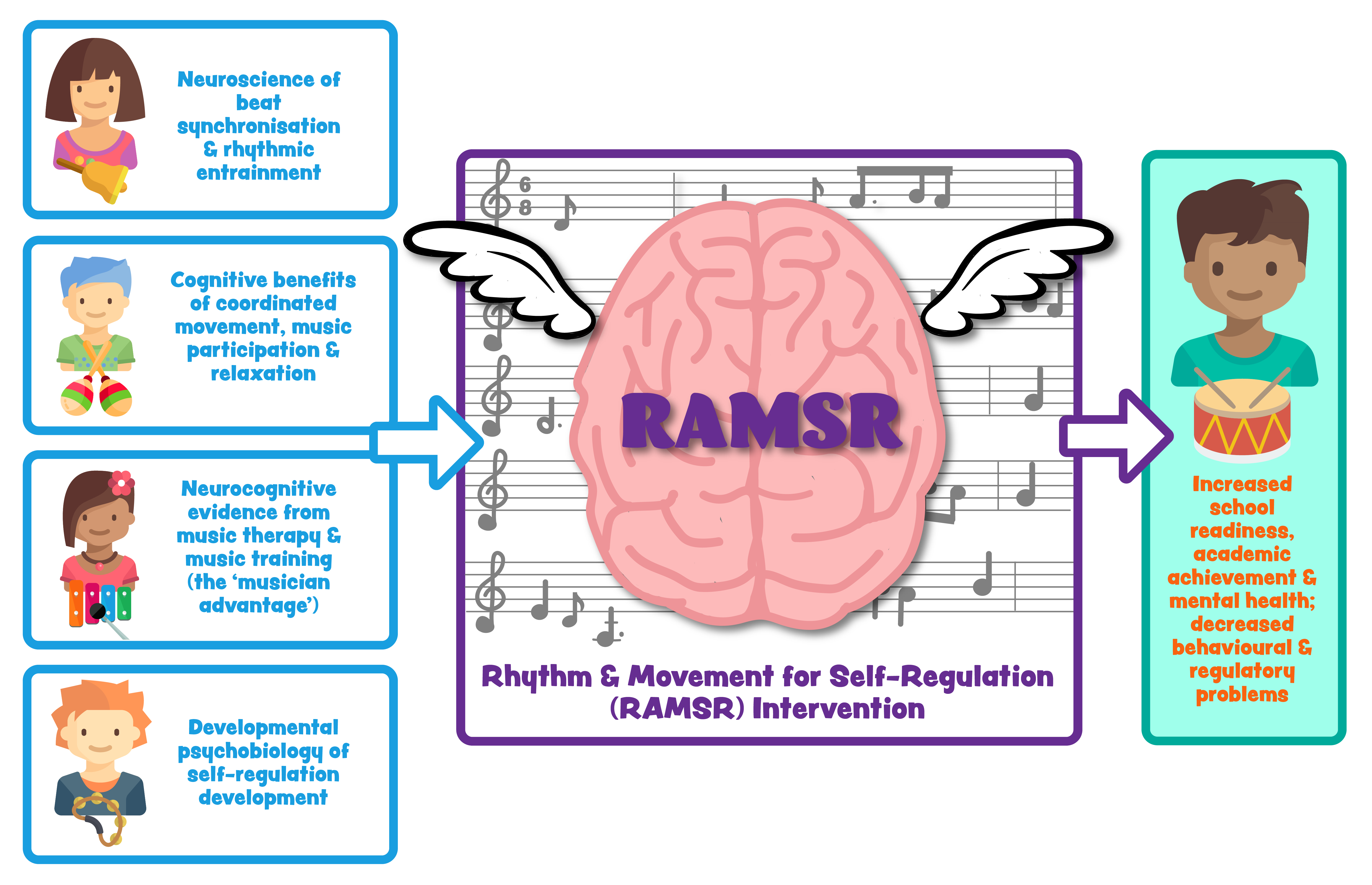 Evolve with QUTeX
QUTeX is a one-stop-shop for all your professional learning needs. QUTeX works with faculties to ensure you receive the very best advice, support and expertise. Our Faculty of Creative Industries, Education, and Social Justice, which delivers this course, develops the practical skills of educational professionals wanting to improve their practice and be equipped with real-world capabilities.
RAMSR (Rhythm and Movement for Self-Regulation) is a program for young children that aims to support their attentional and emotional regulation skills, as well as mental flexibility, inhibition, and working memory (the executive functions).
The program was first designed and piloted in 2016 by Associate Professor Kate Williams (Queensland University of Technology) and her music therapy and early childhood music education colleagues. To learn more click here.
By the end of this self-paced online course, you will be able to lead the full Rhythm & Movement for Self-Regulation (RAMSR) program (15-20 minute sessions daily – 8 weeks minimum), or adjust it and use it as required for your setting.
Included in this course are:
four full 15-20 minute RAMSR sessions plans to create a minimum eight-week program
24 RAMSR activities as a base level and more than 30 extension activities, with demonstration videos to extend the program across a full year and beyond (and extend for older age groups if desired)
28 specifically composed original audio tracks
4 sets of visual cue cards
detailed learning on the theory and rationale behind the program, including self-regulation and executive function in early childhood and the value of rhythmic movement.
120-page RAMSR Resource folder with comprehensive curriculum materials
tips for inclusive practices and supporting children with diverse needs
access to an online support community following completion of the course.
You will also be able to download a certificate of attainment for 13 hours of CPD.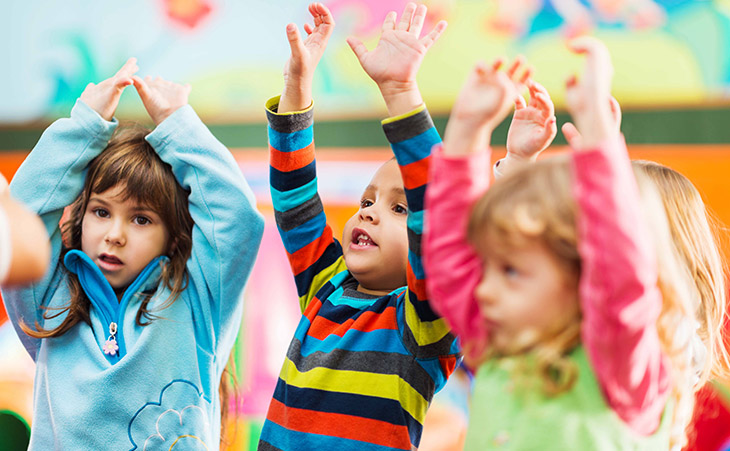 Who should participate?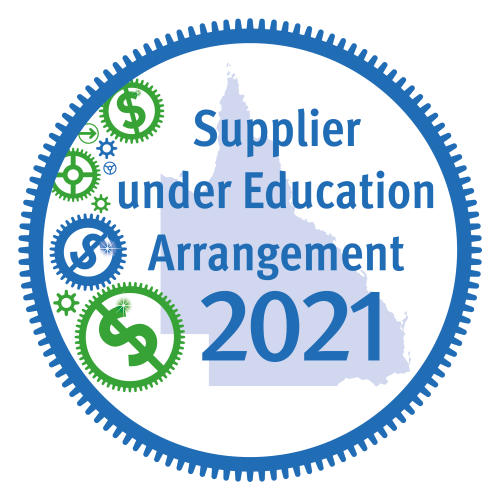 This online course is suitable for any educator or practitioner working with children aged 2 to 8 years in any group or individual setting.
This course is suitable for both those with and without musical skills
If you have already completed the introductory course (introducing you to 11 simple RAMSR activities), this course will extend your learning to now include the full RAMSR curriculum and resources. However, the introductory course is not a prerequisite for enrolment in this course.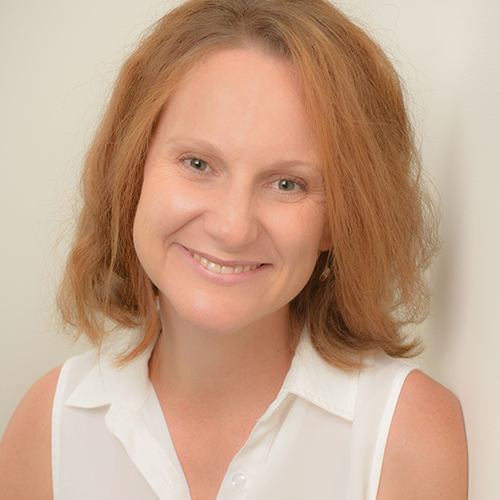 Your expert facilitators
Associate Professor Kate Williams & Rebecca Eager
Associate Professor Kate Williams is a Principal Research Fellow [ARC DECRA funded] and Associate Professor in the School of Early Childhood and Inclusive Education, Queensland University of Technology (QUT), and leader of the QUT Centre for Child & Family Studies.
Rebecca Eager is a Neurologic Music Therapist who assisted in the design and implementation of the RAMSR program.
You can read more about Kate, Rebecca and the rest of the RAMSR team here.
Core concepts
This online course will cover:
detailed information on early childhood self-regulation and executive functioning
detailed theory and evidence for linking rhythmic movement and music activities to self-regulation development
learning and access to the full RAMSR curriculum including all print, visual, and auditory resources needed for implementation
practical skills for delivering simple rhythm and movement activities that require no prior music experience or training, and very few resources to implement.
If you would like to try a small taster of the RAMSR program and activities before completing this full module please head to the RAMSR Introductory Course.
Details
Where and when
This course will be held entirely online, via Blackboard, QUT's online learning platform. This course is self-paced and flexible. Access the content during the recommended 6 week timeframe (roughly 2-2.5 hours per week), during which time your expert facilitator will be available for advice and question and answer sessions or you can take your time and access the learning materials beyond the 6 weeks at your leisure. Students will be granted access to online learning materials for three years.
Learning materials and content include: short videos, reading, optional live webinar attendance (week 5) and 'real world' practice of activities in your own time.
When:
18 July - 29 August 2022 (registrations NOW OPEN)
10 October - 21 November 2022 (registrations NOW OPEN)
Certification
You'll be issued a certificate of attainment for 13 hours of CPD after completion of the course and involvement in the course discussion board.
Cost
| Registration type | Cost |
| --- | --- |
| Early Bird registration (closes 4 weeks prior to course commencement) | $355.30 (including GST) |
| Standard registration | $418.00 (including GST) |
| QUT Alumni / Student / Staff registration * | $313.50 (including GST) |
| Group (4 or more) * | $355.30 (including GST) per person |
Registration closes 1 week prior to course commencement.
*For group and QUT staff registrations, please email QUTeX for further instructions.
More details
Please Note
QUTeX do not provide quotes, please use the QUTeX website as reference to pricing.
Payment options include Visa, Mastercard, PayPal and BPay invoice for groups over 5 people from the same organisation.
Purchase order numbers can be added to the receipt produced after payment or to the BPay invoice after creation.
Customised and contextualised for your organisation
QUTeX can work closely with your organisation to develop and deliver learning solutions to help build capability and achieve your specific business objectives.
Join a growing community of leading Australian organisations creating results-driven learning solutions with QUTeX, in industries including government, financial and professional services, health and community, construction and mining, retail, education, agribusiness and more. Get started today.