Access a full 8-week curriculum of rhythm and movement sessions to support self-regulation and positive behaviour for children aged 3-6 years.
Overview
Rhythm and movement can help young children manage self-regulation of their emotions, attention and behaviour. Approximately 30% of young children have problems with self-regulation, which can affect learning and their transition to school. Educators and teachers of young children can learn how to use rhythm and movement activities to positively support the development of self-regulation and address underlying brain connections in young children.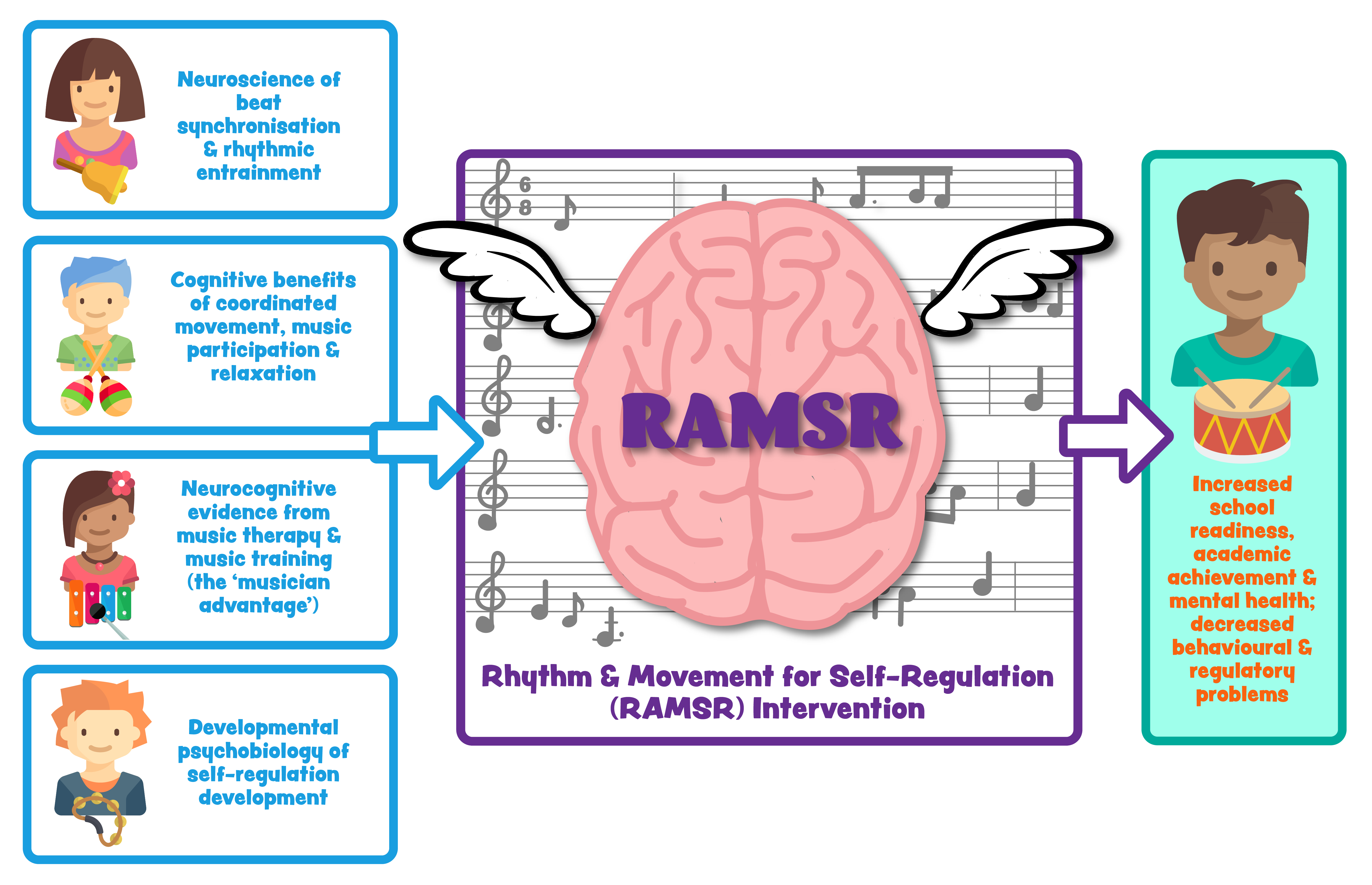 Evolve with QUTeX
QUTeX is a one-stop-shop for all your professional learning needs. QUTeX works with faculties to ensure you receive the very best advice, support and expertise. Our Faculty of Education, which delivers this course, develops the practical skills of educational professionals wanting to improve their practice and be equipped with real-world capabilities.
By the end of this flexible 6-week online course, you will be able to lead the full Rhythm & Movement for Self-Regulation (RAMSR) eight-week program (15 minute sessions daily), or adjust it and use it as you see fit for your setting. Included in this course are:
four full 15-20 minute RAMSR sessions plans to create an eight-week program
24 RAMSR activities as a base level and more than 30 extension activities, with demonstration videos
28 audio tracks
4 sets of visual cue cards
detailed learning on the theory and rationale behind the program, including self-regulation and executive function in early childhood and the value of rhythmic movement.
120-page RAMSR Resource folder with comprehensive curriculum materials
You will also be able to download a certificate of attainment for 13 hours of CPD.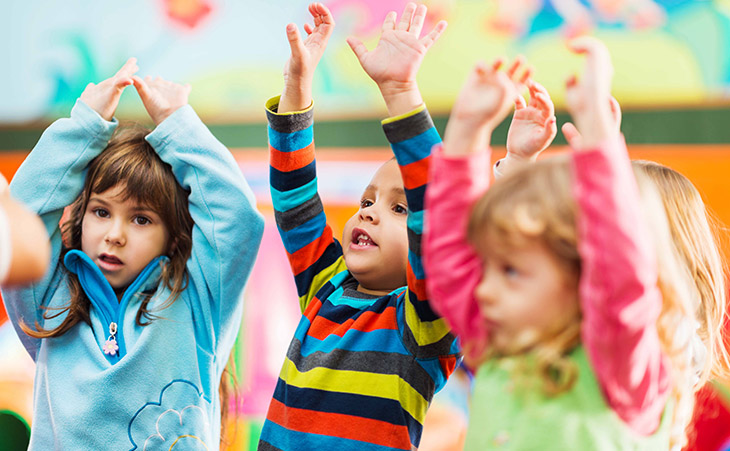 Who should participate?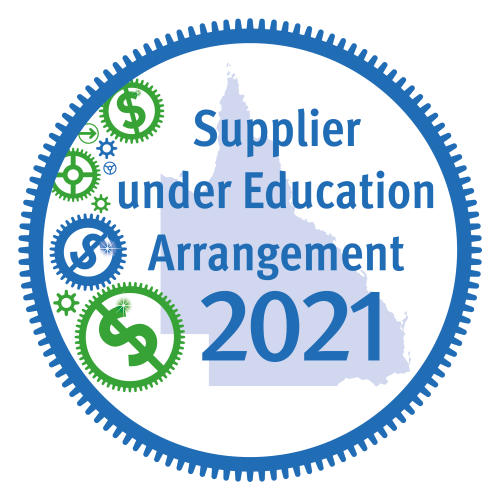 This online course is suitable for any educator or practitioner working with children aged 3 to 6 years in any group setting.
If you have already completed the introductory course (introducing you to 11 simple RAMSR activities), this course will extend your learning to now include the full RAMSR curriculum and resources. However, the introductory course is not a prerequisite for enrolment in this course.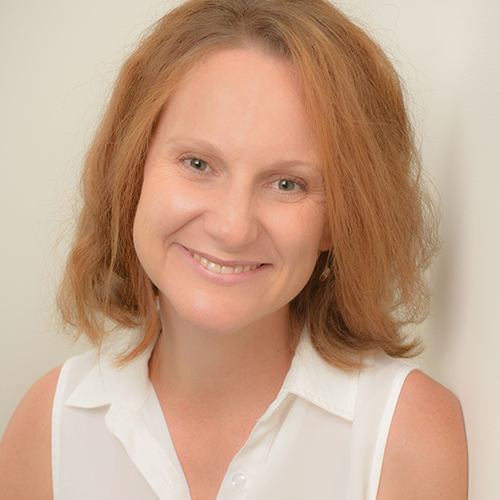 Your expert facilitator
Associate Professor Kate Williams
Associate Professor Kate Williams is a Principal Research Fellow [ARC DECRA funded] and Associate Professor in the School of Early Childhood and Inclusive Education, Queensland University of Technology (QUT), and leader of the QUT Centre for Child & Family Studies. Her research focuses on children's development of self-regulation and the parenting, educational, and intervention contexts that support such, along with the developmental outcomes associated with children's self-regulatory functioning. This includes children's regulation of sleep, attention, emotion, and behaviour. Kate primarily uses structural equation modelling and large longitudinal datasets such as the Longitudinal Study of Australian Children to achieve her research aims. Kate is also an interventionist, having designed and tested several early childhood and parenting interventions.
In late 2019 Kate was awarded the only ARC DECRA fellow for Education in that year. In this project she is currently leading a randomized control trial of a group self-regulation intervention for kindergartens in disadvantaged communities. Kate has used her background as a paediatric Registered Music Therapist to design the intervention that capitalizes on the neuropsychological benefits of rhythmic movement to stimulate outcomes. Kate has extensive project expansion management skills having taken a small Federally funded early intervention program from a South-East Queensland to National expansion as National Director for a not for profit organisation in 2005.
Core concepts
This online course will cover:
detailed information on early childhood self-regulation and executive functioning
detailed theory and evidence for linking rhythmic movement and music activities to self-regulation development
learning and access to the full eight-week RAMSR curriculum including all print, visual, and auditory resources needed for implementation
practical skills for delivering simple rhythm and movement activities that require no prior music experience or training, and very few resources to implement.
If you would like to try a small taster of the RAMSR program and activities before completing this full module please head to the RAMSR Introductory Course.
Details
Where and when
This course will be held entirely online, via Blackboard, QUT's online learning platform.
When:
26 July - 5 September 2021 CLOSED
4 October - 12 November 2021 REGISTRATIONS NOW OPEN
This course will be held entirely online, via Blackboard, QUT's online learning platform. This course is self-paced and flexible, but it is recommended that you complete it within the structured six weeks scheduled, during which time your expert facilitator will be available for advice and question and answer sessions. Students will be granted access to online learning materials for three years.
Certification
You'll be issued a certificate of attainment for 13 hours of CPD.
Cost
| Registration type | Cost |
| --- | --- |
| Early Bird registration (closes 4 weeks prior to course commencement) | $275.80 (including GST) |
| Standard registration | $324.50 (including GST) |
| QUT Alumni / Student / Staff registration * | $243.40 (including GST) |
| Group (4 or more) * | $275.80 (including GST) per person |
Registration closes 1 week prior to course commencement.
*For group and QUT staff registrations, please email QUTeX for further instructions.
More details
RAMSR (Rhythm and Movement for Self-Regulation) is a program for young children that aims to support their attentional and emotional regulation skills, as well as mental flexibility, inhibition, and working memory (the executive functions).
The program was first designed and piloted in 2016 by Associate Professor Kate Williams (Queensland University of Technology) and her music therapy and early childhood music education colleagues.
To learn more, click here.
Customised and contextualised for your organisation
QUTeX can work closely with your organisation to develop and deliver learning solutions to help build capability and achieve your specific business objectives.
Join a growing community of leading Australian organisations creating results-driven learning solutions with QUTeX, in industries including government, financial and professional services, health and community, construction and mining, retail, education, agribusiness and more. Get started today.