Build Brains Better: Science-Inspired Investing for Brain Health and Skills for the Future
Overview
Aligned with 'building back better', a popular refrain for politicians around the world, humanity has a timely opportunity to build up our most enduring assets – our brains.
Seven-year-old Queenslander Molly Wright, one of the youngest-ever TED speakers, posed a profound question in her July 2021 viral talk, "What if a game of peek-a-boo could change the world?". Peek-a-boo is certainly a way to support children's healthy brain development, and we should all encourage brain building strategies for children – they will help them prepare to navigate an increasingly complex world. The size of a child's brain reaches 90 per cent of an adult's by the age of five. Early childhood is a time of rapid change – particularly for the development of a child's brain – and vital foundation for lifelong learning and well-being.
The OECD Neuroscience-inspired Policy Initiative is exploring policy and investment approaches across the life course that could contribute to more resilient, productive and equitable futures. They could also innoculate against the panoply of brain-based issues increasingly impacting our societies and economies, from spiking rates of mental distress, to the enduring consequences of adversity, to science denialism and misinformation propagation, to the knowledge-intensification of the workplace and the relational skills required for life and work. All of these have been exacerbated by the COVID-19 pandemic.
In this presentation, Dr Eyre outlines new approaches to building brains better at global, national, state and regional levels, and the implications of the emerging 'brain capital' paradigm.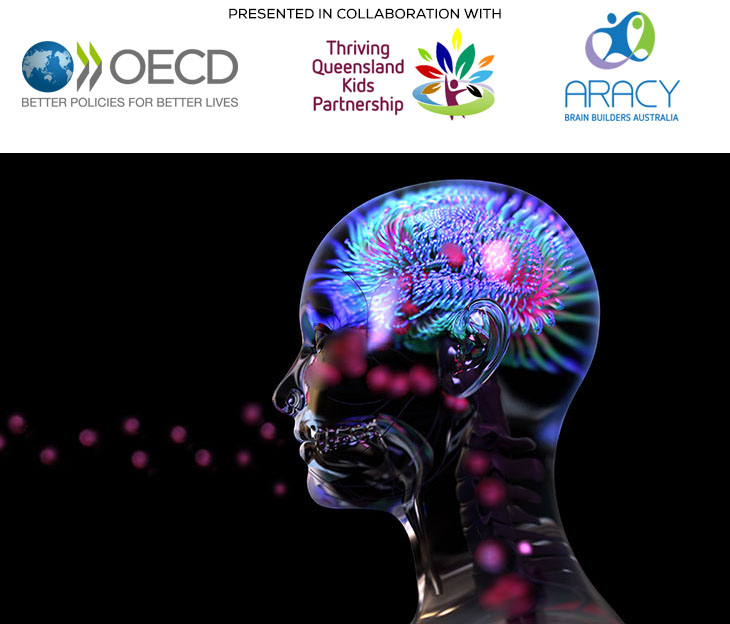 Evolve with QUTeX
Technology is changing how we think, work and live. QUTeX Real World Futures series keeps track of what this means. Learn more and rediscover our past Real World Futures events.
#futurethinking #futureworking #futureliving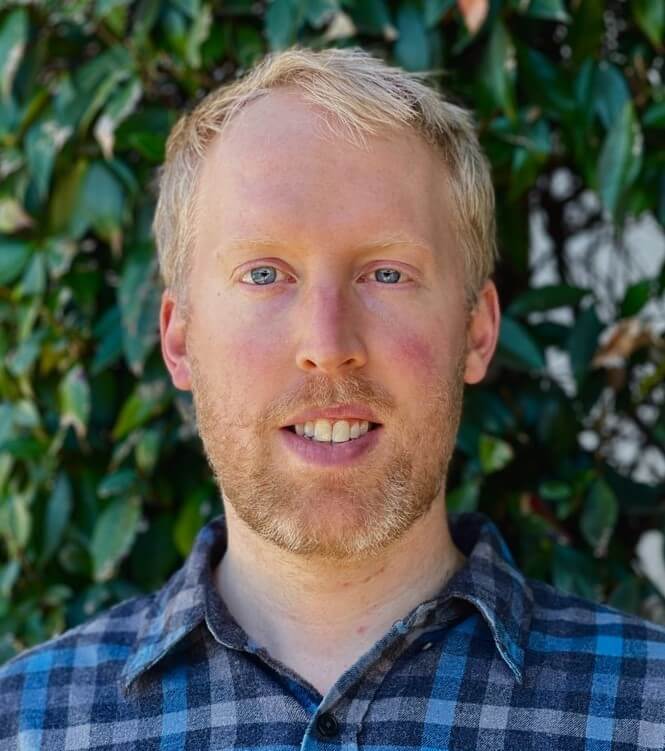 Your expert presenter
Dr Harris A. Eyre
MBBS, PhD, co-lead of the OECD-PRODEO Institute Neuroscience-inspired Policy Initiative
Originally from Central Queensland, Dr Eyre trained in clinical medicine and neuroscience. He is now US-based and co-founder of the PRODEO Institute. The PRODEO Institute - in partnership with the Organisation for Economic Co-operation and Development (OECD) - seeks to incubate new approaches to brain-based investing, economics and policy. They have pioneered the new model of ''brain capital'' - broadly defined as a form of capital which prioritises brain skills and brain health. They seek to place brain capital at the center of a new narrative of progress to ensure economic recovery and resilience now and in the future.
Dr Eyre maintains advisory or adjunct roles with the American Psychological Association, the Global Brain Health Institute at the University of California San Francisco (UCSF), Baylor College of Medicine and Deakin University. He has authored over 100 book chapters and papers, for The Brookings Institution, Lancet Neurology, World Psychiatry and The RSA Journal. He is also lead editor of "Convergence Mental Health: A Transdisciplinary Approach to Innovation", recently published by Oxford University Press. He is a Fulbright Scholar and alumnus of the Forbes 30 Under 30 program.
Learn more about Dr Harris A. Eyre
Details
Where and when

When: Wednesday, 10 November 2021 | 8:00am - 9:30am AEST
Where: Online. A live stream link will be sent to all registered attendees prior to the event
Sign up to our QUTeX Connect Newsletter here to receive updates on future courses, news and events.
Cost
More details
Customised and contextualised for your organisation
QUTeX can work closely with your organisation to develop and deliver learning solutions to help build capability and achieve your specific business objectives.
Join a growing community of leading Australian organisations creating results-driven learning solutions with QUTeX, in industries including government, financial and professional services, health and community, construction and mining, retail, education, agribusiness and more. Get started today.