This unit will develop your understanding of the field of Organisational Behaviour (OB) and how you can apply the findings from research in this area to your work.
Overview
Organisational Behaviour focuses on human behaviour within organisational contexts. This enables an understanding of the self and others within the workplace and the subsequent impact on organisational effectiveness. This module focuses on principles, approaches, and theories of workplace behaviour in relation to individuals, groups and organisational contexts.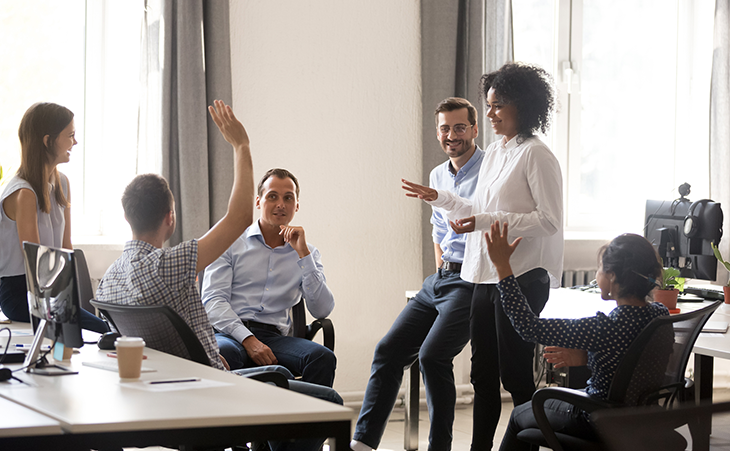 Evolve with QUTeX
The module will introduces the main topic of organisational behaviour and will cover these three topics:
Understanding individuals in the workplace.
Understanding groups and teams in the workplace.
The organisation as a social system.
Core concepts
By the end of this module you will be able to:
Summarise and appropriately apply relevant theories, models and concepts of organisational behaviour.
Identify solutions to workplace problems through the application and analysis of organisational behaviour principles, concepts and theories.
Apply organisational and behavioural knowledge to workplace problems / contexts referring to appropriate theory and research.
Discover self-insight regarding individual, group and organisational behaviour.
Details
Where and when
This module will be held entirely online, via Blackboard, QUT's online learning platform. This course is self-paced, with access to online learning materials for 3 months.
You can start the module at any time. Access will be granted within 4 business day.
Certification
Certificate of Completion
Cost
| Registration type | Cost |
| --- | --- |
| Standard registration | $132 (GST included) |
| Alumni registration | $99 (GST included) |
More details
Customised and contextualised for your organisation
QUTeX can work closely with your organisation to develop and deliver learning solutions to help build capability and achieve your specific business objectives.
Join a growing community of leading Australian organisations creating results-driven learning solutions with QUTeX, in industries including government, financial and professional services, health and community, construction and mining, retail, education, agribusiness and more. Get started today.