Encompasses human behaviour at the individual, project and organisational level, with particular focus on the requirements of project teams.
Overview
In this course the focus is you and your roles in the projects and teams in which you work. You will be asked to explore and reflect on how things work, and what happens around you, as projects progress and work is done.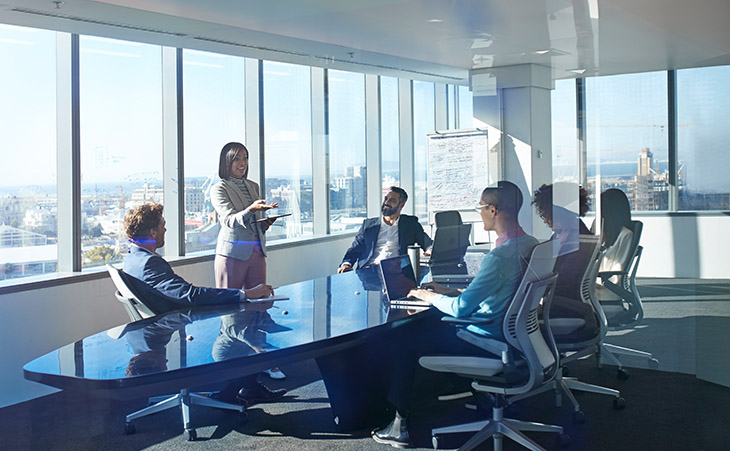 Evolve with QUTeX
This course covers four main topics:
Patterns, habits and contexts.
Situational awareness.
Change and team behaviours.
Project structure.
Who should participate?
This module is for students from all disciplines to develop foundation skills and knowledge in human resource and project management.
Core concepts
Below are the outcomes you will achieve after completing this module.
Understand the fundamentals of human behaviour in the workplace context.
Examine the nature of team behaviours with emphasis on beneficial behaviours and team-oriented outcomes.
Explain the importance and impact of individual and team behaviour and the impact of team culture in the context of project-oriented teams.
Identify beneficial practices in relation to achieving project and project management outcomes.
Details
Where and when
This module will be held entirely online, via Blackboard, QUT's online learning platform. This module is self-paced, with access to online learning materials for 3 months.
You can start the module at any time. Access will be granted within 4 business day.
Certification
Certificate of Completion
Cost
| Registration type | Cost |
| --- | --- |
| Standard registration | $132 (GST included) |
| Alumni registration | $99 (GST included) |
More details
Customised and contextualised for your organisation
QUTeX can work closely with your organisation to develop and deliver learning solutions to help build capability and achieve your specific business objectives.
Join a growing community of leading Australian organisations creating results-driven learning solutions with QUTeX, in industries including government, financial and professional services, health and community, construction and mining, retail, education, agribusiness and more. Get started today.