This module will develop your understanding of what organisational design is and the impacts of organisational design and structure on the way people work.
Overview
This module explores topics related to organisational structural form, human behaviour and the management of people in organisations. You examine different perspectives on managing people and designing organisations, and to understand the determinants of interpersonal and team interactions in organisational environments.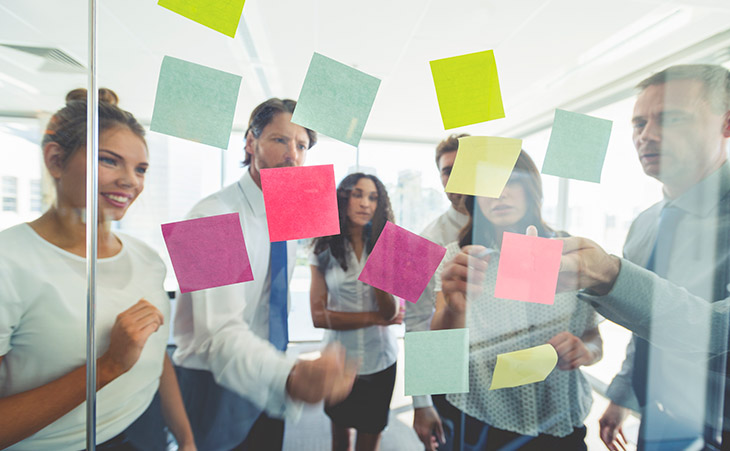 Evolve with QUTeX
We will start by introducing the key principles of organisational design and then cover the following three topics:
Organisational Design and Structure including the differences between traditional and contemporary organisational structure and the implications for employees and workflow.
Organisational Design and Effectiveness with an emphasis on how organisational design affects control and influence, decision making and power and authority in organisations.
Responsive Organisational Design including discussions about organisational learning, agility and adaptability, and organisational resilience.
Core concepts
Upon completion of this module, you will be able to:
Explain the effects of formalisation, centralisation, levels in the hierarchy, and departmentalisation in employee attitudes and behaviours.
Distinguish between traditional and contemporary organisational structure and the effects on employee performance and motivation.
Define learning organisations and list the steps organisations can take to become learning organizations.
Identify characteristics of organisational design that potentially increase employee motivation and engagement.
Details
Where and when
This module will be held entirely online, via Blackboard, QUT's online learning platform. This course is self-paced, with access to online learning materials for 3 months.
You can start the module at any time. Access will be granted within 4 business day.
Certification
Certificate of Completion
Cost
| Registration type | Cost |
| --- | --- |
| Standard registration | $132 (GST included) |
| Alumni registration | $99 (GST included) |
More details
Customised and contextualised for your organisation
QUTeX can work closely with your organisation to develop and deliver learning solutions to help build capability and achieve your specific business objectives.
Join a growing community of leading Australian organisations creating results-driven learning solutions with QUTeX, in industries including government, financial and professional services, health and community, construction and mining, retail, education, agribusiness and more. Get started today.