Gain the knowledge and skills to meet the health needs of people with a variety of eye disorders.
Overview
This course has been developed by the Australian Ophthalmic Nurses Association of Queensland Inc. in conjunction with QUT.
This course aims to provide students with contemporary, evidence based knowledge and skills to meet the health needs of patients with a variety of eye disorders. The course challenges you to expand your scope of practice and to gain a deeper understanding of the principles of ophthalmic practice.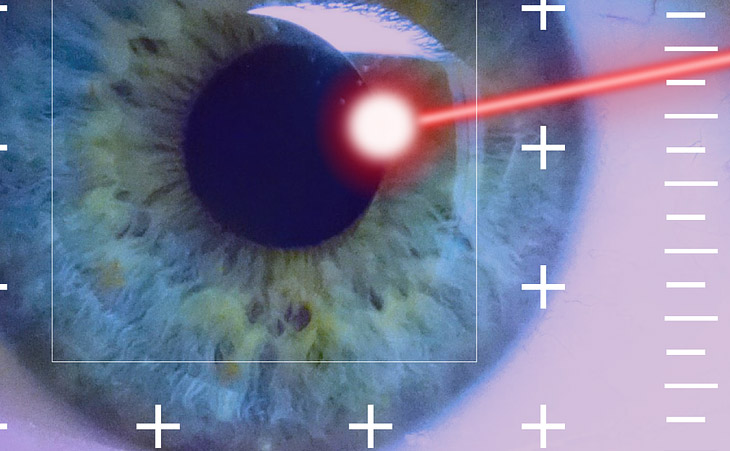 Evolve with QUTeX
The knowledge and skills you develop during this course will enable you to provide high quality care in your practice as an ophthalmic nurse, and give you the ability to think critically when planning and providing ophthalmic care.
Who should participate?
This subject is aimed at Registered and Enrolled nurses, who have at least 3 months experience working with patients requiring ophthalmic care. Additionally, students should be employed at least part-time in ophthalmic practice. This criterion enables the student to submit a clinical portfolio as part of the overall assessment of the unit.
Your expert facilitator
Amanda Wylie
Amanda has over 20 years experience in ophthalmic nursing at various levels and in a wide range of practice settings. She is currently working in education and research in ophthalmology. Amanda has had extensive involvement in the Australian Ophthalmic Nurses Association of Queensland Inc (AONAQ) and has been a member of that organisation since 1994. Amanda is currently involved in contributing to the development of the Practice Standard for Ophthalmic Nurses in Australia. Amanda holds a Masters in Nurse (Health Services), Postgraduate Certificate in Ophthalmic Nursing and Postgraduate Certificate in Clinical Teaching and is a member of the Australian College of Nursing.
Learn more about Amanda Wylie
Core concepts
Through this 15 week course, you be introduced to the following topics;
Role of the Nurse in Ophthalmology, ocular anatomy and physiology
Optics and care of the patient with an error of retraction
The ophthalmic nurse as educator
Ophthalmic pharmacology
Ophthalmic assessment of the patient
Care of the patient presenting with acute problems
The lens and care of the patient with cataract
The angle, aqueous and care of the patient with glaucoma
The retina, vitreous and care of the patient with a condition of the retina
Details
Where and when
This course is conducted externally (online and via correspondence). A course outline, study guide and readings will be provided online.
The course is offered to registered and enrolled nurses, and is designed to be completed over 15 weeks, during the university semester.
The Principles of Ophthalmic Nursing course is equivalent to one 12 credit point post graduate nursing unit. Therefore 130 hrs or approx. 10 hours of study per week are attributed to this course.
When:
Monday 28th Feb – Friday 24th Jun 2022
Certification
You will receive a QUT-endorsed certificate of completion once you successfully complete the modules and assessment. As awards and payment for qualifications varies between states, you may need to seek advice from your employer about recognition and remuneration for this course.
If you successfully complete this course and you are accepted into the Graduate Certificate in Nursing, you can apply for advanced standing (credit) for one elective unit worth 12 credit points.
Cost
REGISTRATIONS NOW CLOSED
| Registration type | Cost |
| --- | --- |
| Early Bird registration (closes 4 weeks prior to start date) | $1,315 (GST exclusive) |
| Standard registration (closes 1 week prior to start date) | $1,460 (GST exclusive) |
| QUT Alumni registration | $1,096 (GST exclusive) |
| Group registration* (5 or more from the same organisation) | $1,315 (GST exclusive) per person |
*For group registrations, please email QUTeX for further instructions.
Fees include access to online learning materials via Blackboard (QUT's interactive learning tool).
Required course text book: Shaw, Mary E.; Lee, Agnes. (2016) Ophthalmic Nursing, Fifth Edition. ISBN 9781482249767. Cost: $116 (approx.) + postage and handling, when purchased through the QUT Bookshop
More details
Assessment:
Formative assessment
Online activities on the university Blackboard site at the end of each module.
Summative assessment
Clinical case study of your choice.
Clinical portfolio recording completion of activities contained in each of the modules.
Customised and contextualised for your organisation
QUTeX can work closely with your organisation to develop and deliver learning solutions to help build capability and achieve your specific business objectives.
Join a growing community of leading Australian organisations creating results-driven learning solutions with QUTeX, in industries including government, financial and professional services, health and community, construction and mining, retail, education, agribusiness and more. Get started today.