This course covers the basics of transformer design, construction and testing found in electric power transmission and distribution substations.
Overview
When it comes to the purchase, testing, instillation, operating and maintenance of power transformers in the power network, there is a lot that must be considered.
The modern power engineer must have fundamental knowledge on the key principals of the design, construction, and testing of power transformers to fulfil their duties.
This unit concentrates on the most common transformers in use in Australia today - oil-filled and stacked-core. The development of new designs, manufacturing techniques and materials provides a continuous source of learning for those involved with power transformers.
This unit is aimed at introducing you to the basic concepts of transformer design and testing criteria required for a transmission or distribution system.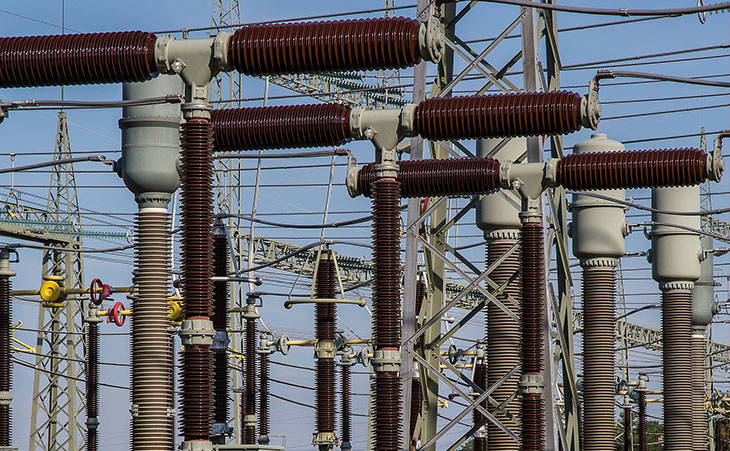 Evolve with QUTeX
This unit uses a discursive and case study approach via intensive face-to-face delivery of core content with associated slides, course notes and further readings. You will actively be involved in the discussions that result from readings and from the unit materials. This approach sets the foundation for collaborative discussion and ongoing interaction with peers and university/industry experts and real-world assessments. In this way, the unit has a balance of theory and practical work examples in a shared learning environment.
Who should participate?
Engineers working in the Power sector who wish to advance their understanding of current practices used in specifying, operating, and owning power transformers.
To undertake this unit, you should have a good grasp of electrical transmission technology and the level of design computation needed, and a working knowledge of power system engineering. There is no specific pre‐requisite module that needs to be completed before undertaking this unit.
There are two assignments associated with this unit. All of the analysis steps are introduced progressively through course notes and readings with real examples, to help you complete your assessment.
Your expert facilitator
Ray Holzheimer & Tim Hart
Ray Holzheimer is a graduate holding a Bachelor of Engineering Electrical Power who worked for Powerlink as a Senior Substation Field Support Engineer for Network Field Services. Ray has a passion for passing on his knowledge in the production of technical specifications, the design, manufacture, testing, and maintenance of HV plant. This includes power transformers, distribution transformers, series and shunt reactors, and other reactive plant. Ray has worked for a large transformer manufacturer in various positions for more than 15 years. He has held positions in other companies, responsible for the procurement, installation and maintenance of power transformers. For further information about Ray Holzheimer click here.
Tim Hart is an electrical engineer holding a Bachelor and Master's degree. Tim has a passion for passing on his knowledge of transformer and high voltage testing gained from operating a NATA certified test centre processing large transformers and switchgear. He is currently employed by Energy Queensland where he is the General Manager Asset Lifecycle Management with responsibility for the maintenance and expansion of the electrical distribution network in Brisbane Metropolitan North from the Brisbane river to Bribie Island out to Kilcoy. For further information about Tim Hart click here.
Core concepts
On completion of this unit students should be able to:
Explain basic transformer theory.
Differentiate between various transformer types.
Explain the relevant standards that apply to power transformers and distributions transformers.
Explain the cost impact of various transformer parameters.
Identify basic transformer design issues.
Discuss basic transformer construction, installation, maintenance and transformer auxiliary.
Analyse transformer test reports/results compared to performance requirements.
Describe transformer condition assessment techniques.
Analyse transformer manufacturing and testing by observations of industry processes, facilities and methods in action.
Details
Where and when
Face-to-face Delivery
This offering will be delivered face-to-face at the QUT Executive Education Centre,
B Block, QUT Gardens Point, 2 George St, Brisbane QLD 4000
2021 dates to be confirmed
Register your interest to be kept up-to-date on unit developments.
Certification
A Certificate of Completion will be awarded upon successful completion of the unit assignment. You will also receive a copy of your marked assignment with results. Assignments are generally due 8 weeks after completion of the face to face component. Exact dates will be advised.
Cost
| Registration type | Cost |
| --- | --- |
| Early Bird registration (closes 4 weeks prior to course commencement) | $1,620 (GST exclusive) |
| Standard registration | $1,800 (GST exclusive) |
| QUT Alumni registration | $1,350 (GST exclusive) |
| Group registration (4 or more from the same organisation) | $1,620 (GST exclusive) per person |

Registrations close 1 week prior to course commencement
More details
Get future fit. Fast.
Each PESTC unit is a stand-alone professional development short course, with practical knowledge that you can learn today and use tomorrow. Explore each topic below:
Customised and contextualised for your organisation
QUTeX can work closely with your organisation to develop and deliver learning solutions to help build capability and achieve your specific business objectives.
Join a growing community of leading Australian organisations creating results-driven learning solutions with QUTeX, in industries including government, financial and professional services, health and community, construction and mining, retail, education, agribusiness and more. Get started today.