The unit will step through the Overhead line design process; in particular how the electrical, mechanical and structural aspects of design are combined to produce a sound engineering system.
Overview
Overhead lines are the most common type of electrical equipment found in power systems. An overhead power line provides the means of conveying electrical power from a source to a load centre using conductors or cables supported on structures (including foundations) by insulators and line hardware. Typical distribution voltages in Australia are at 33 kV, 11 kV and 415/240 volts, commonly referred to as low voltage. Typical transmission voltages in Australia and New Zealand are; 66 kV, 110/132 kV, 220 kV, 275 kV, 330 kV and 500 kV.
Overhead lines are the most common type of electrical equipment found in power systems. An overhead power line provides the means of conveying electrical power from a source to a load centre using conductors or cables supported on structures (including foundations) by insulators and line hardware.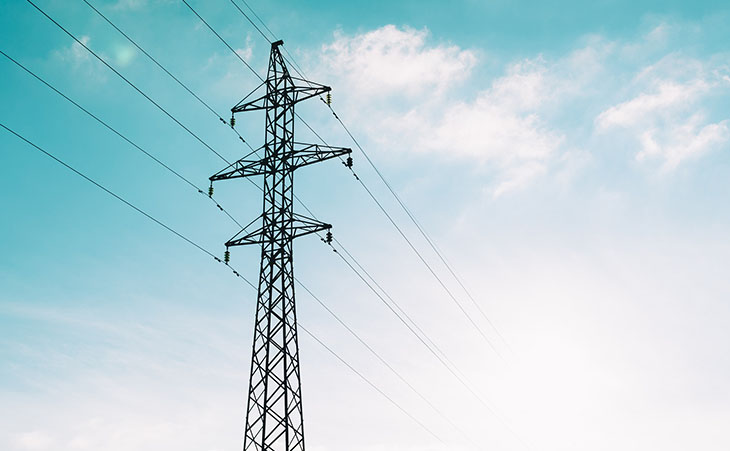 Evolve with QUTeX
By attending this unit, participants will gain what new knowledge and skills in the area of overhead line design –mechanical. This unit uses a discursive and case study approach via intensive face-to-face delivery of core content with associated PowerPoint slides, unit notes and further readings. These notes provide a basic explanation of what is required to perform a mechanical overhead line design. Learning in this unit is further enhanced by students examining worked examples and several exercises during the unit and participating in the follow-up discussions of these with their class group and unit presenter. It is one that will have you actively involved in the discussions that result from readings and from the unit materials. This approach sets the foundation for collaborative discussion and ongoing interaction with peers and university/industry experts and real-world assessments. In this way, the unit has a balance of theory and practical worked examples in a shared learning environment.
Who should participate?
This unit is aimed at Engineers working in the Power sector to advance their understanding of current practices used in overhead line design –mechanical. To undertake this unit, you should have a good grasp of electrical transmission technology and the level of design computation needed, and a working knowledge of power system engineering. There is no specific pre‐requisite unit that needs to be completed before undertaking this unit.
This unit is approximately 50% theory and 50% worked examples such that the worked examples build on and explain the theory of modelling and load flow analysis. The presentation of the unit material is interactive and as a result, the referred teaching approach for this unit is one that has the participants actively involved in the discussions that result from the presentations and example problems or calculations. There are three assignments associated with this unit. To help you tackle the assignment, all the analysis steps are introduced progressively through unit notes and readings with worked examples.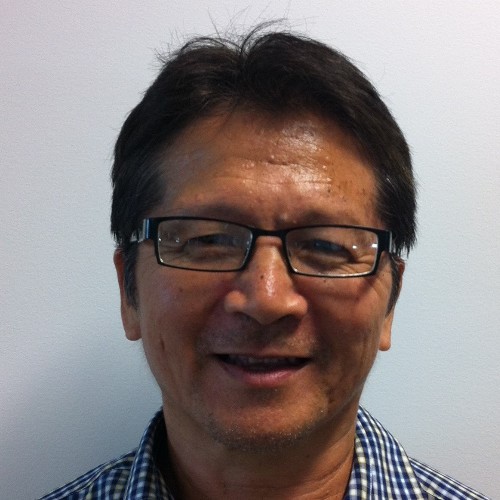 Your expert facilitator
Colin Lee
Colin Lee graduated with an Engineering degree (U of Q) in 1977, a Masters of Engineering degree (QUT) in 1996 and has worked in the Electricity Industry in Queensland for the last 39 years for both distribution and transmission network service providers. Colin has worked for Energex and has been in a number of engineering and management roles in the areas of design, project management, asset management and technical standards. Colin was the Principal Engineer Asset Management and part of the role requires him to develop technical and maintenance policies and standards as well as risk management plans. Colin is the chair of the Standard Australia EL052-05 committee which produced the AS/NZS7000 Overhead Line Standard (2010) and HB331 Handbook (2012).
Learn more about Colin Lee
Core concepts
On completion of this unit students should be able to:
Consider the major design aspects (Electrical and Mechanical), steps in the overhead line design process and objectives for an overhead line,
Apply Limit State Design principles as outlined in the proposed new Overhead Line Design Standard,
Identify different types of structures, and selecting an appropriate set for defined line performance,
Determine the properties and construction of conductors and earthwires, and selection of different types for specific duties,
Calculate conductor sags and tensions, understanding the concepts of slack, weight and wind spans, ruling span and adjacent span ratios,
Determine the conditions which may lead to negative weight spans, being able to calculate wind loadings on conductors and structures, and tip loads on structures,
Determine the effects of wind forces on insulators and conductors, and the design allowances needed,
Appreciate the conditions for Aeolian vibration and fatigue in strung conductors, measures which may prevent or minimise these, and how to apply them,
Identify what causes creep on conductors and how to allow for it in the design and construction process, and
Perform a layout design by selecting and placing structures, maintaining safe working clearances and keeping within design criteria (weight to wind span ratio and adjacent span ratio).
Details
Where and when
Face-to-face Delivery
This offering will be delivered face-to-face at the QUT Executive Education Centre,
B Block, QUT Gardens Point, 2 George St, Brisbane QLD 4000
2021 dates to be confirmed
Register your interest to be kept up-to-date on unit developments.
Certification
A Certificate of Completion will be awarded upon successful completion of the unit assignment. You will also receive a copy of your marked assignment with results. Assignments are generally due 8 weeks after completion of the face to face component. Exact dates will be advised.
Cost
| Registration type | Cost |
| --- | --- |
| Early Bird registration (closes 4 weeks prior to course commencement) | $1,620 (GST exclusive) |
| Standard registration | $1,800 (GST exclusive) |
| QUT Alumni registration | $1,350 (GST exclusive) |
| Group registration (4 or more from the same organisation) | $1,620 (GST exclusive) per person |

Registrations close 1 week prior to course commencement
More details
Get future fit. Fast.
Each PESTC unit is a stand-alone professional development short course, with practical knowledge that you can learn today and use tomorrow. Explore each topic below:
Customised and contextualised for your organisation
QUTeX can work closely with your organisation to develop and deliver learning solutions to help build capability and achieve your specific business objectives.
Join a growing community of leading Australian organisations creating results-driven learning solutions with QUTeX, in industries including government, financial and professional services, health and community, construction and mining, retail, education, agribusiness and more. Get started today.