Cement your understanding of the complex substation design process and brush up on your power system load flow analysis. Be guided through the design of a substation from site selection to development, commissioning, and operational requirements.
Overview
Learn the basics of substation design from initial site selection through to developing economical layouts for network switching and/or bulk supply functions. This course covers the process from civil and circuitry design through to commissioning. As substation design is a complex, collaborative process involving multiple technical disciplines, we will introduce the following topics during this course;
Substation site selection and substation plant configuration
Electrical Layouts, arrangements, and configurations
Civil Design and Environmental Considerations
Insulation coordination
Earthing and Earth Grid Testing
Lightning protection
Project management and construction
Circuitry and secondary systems
Testing and commissioning
Estimating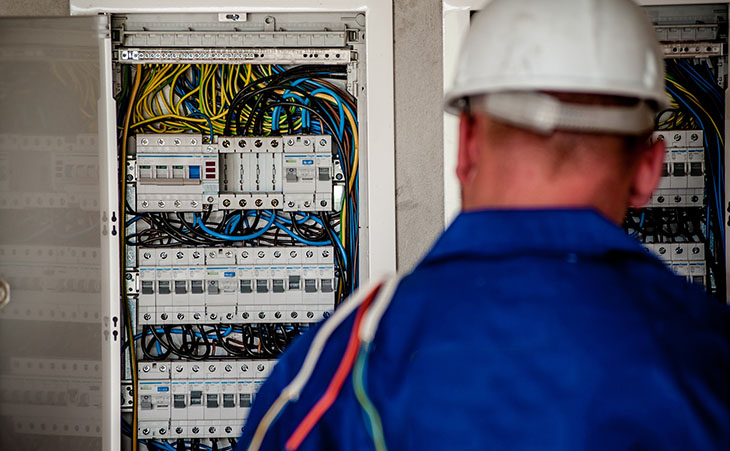 Evolve with QUTeX
With a balance of theoretical and practical examples, this course creates a shared learning environment for engineers to develop new high voltage substation design skills. This course is delivered via intensive face-to-face delivery of core content with PowerPoint slides, notes, and further readings, providing students with an essential explanation of how to design a substation. Using a discursive and case study approach, this course facilitates an ongoing interaction with peers and university/industry experts. Participants will examine real-world examples, engage in related exercises, and be actively involved in follow-up class discussions.
Who should participate?
This course is designed to enhance the understanding of engineers working within the power sector, developing their analysis of power system load flow. While there are no pre‐requisites for this course, participants require a sound understanding of electrical transmission technology, an adequate level of design computation knowledge, and a working knowledge of power system engineering.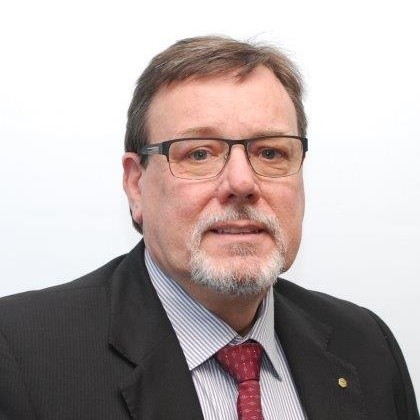 Your expert facilitator
Malcolm Davies
Malcolm Davies is a Queensland University of Technology (QUT) graduate holding a Master of Engineering Science Degree (Power Supply Systems Engineering). Malcolm has over 35 years' experience working in the many fields of the Electrical Engineering including consulting, design and maintenance engineering, with experience in the mining industry and all aspects of power transmission and generation.
Learn more about Malcolm Davies
Core concepts
At course completion participants will be skilled in;
Selecting the most appropriate plant configuration for the substation, taking into account plant functions from initial establishment to development including:

Practical and economical initial layout selection, with consideration to operational security required for supplies, plant maintenance, and future development.
Awareness of primary and secondary plant developments to facilitate building more compact and reliable substations

Producing a new substation site recommendation report with:

Optimum new substation site selection, accounting for initial and future network development, and location practicality, including access, availability of services, and earthing conditions.

Determining the most appropriate HV plant layout due to the given design parameters, while:

Considering clearances, access, constructability, expandability, and the ultimate site development.
Recognising and applying appropriate design parameters, including safety clearances and maintenance access.
Developing designs for substation civil works, buildings, and structures.

Ensuring environmental compliance and implement strategies for noise mitigation, oil separation, limiting electric and magnetic fields, and aesthetics.
Incorporating insulation coordination plans for lightning protection and lightning and switching surges.
A general understanding of substation earthing design, including:

Developing an overall earthing design accounting for soil resistivity and maximum prospective fault currents.
Determine a system that will maintain step & touch potentials within allowable limits under fault conditions.

A general understanding of primary and secondary system interfaces:

Protecting the secondary plant from damage by transients.
Allowing for auxiliary AC and DC supplies.
Planning and carrying out substation construction, testing, and commissioning.
Having an understanding of circuitry numbering philosophies and trends in the development of secondary systems.

Technical scoping and estimating for substation design with detailed construction cost and timing estimates.
Details
Where and when
QUT Executive Education Centre
B Block, QUT Gardens Point
2 George St, Brisbane QLD 4000
Monday 23rd Nov 2020, 9.00 am to 4.00 pm,
Tuesday 24th Nov 2020, 8.00 am to 4.00 pm, and
Wednesday 25th Nov 2020, 9.00 am to 12.00 pm.
Power System Load Flow Analysis (EEP204) is also scheduled to run directly following this unit
Certification
Certificate of Completion including a copy of your marked assignment with results.
Cost
| Registration type | Cost |
| --- | --- |
| Early Bird registration (closes 4 weeks prior to course commencement) | $1,620 (GST exclusive) |
| Standard registration (closes 1 week prior to course commencement) | $1,800 (GST exclusive) |
| QUT Alumni registration | $1,350 (GST exclusive) |
| Group registration (5 or more from the same organisation) | $1,620 (GST exclusive) per person |
Please email QUTeX to get details on how to register for a group
Join our community
Join the QUTeX community and learn more from like-minded professionals with the QUTeX newsletter.