Protection of the power system is necessary to disconnect faulted plant from the system, to minimise disruption of supply to customers and to maximise safety for the public and electricity industry employees alike.
Overview
In this unit, the more advanced aspects of distance protection necessary to cope with these extenuating operating conditions will be considered. This information is necessary for planning engineers to identify the difficulties in providing protection for various power system configurations under review; for the maintenance engineer to ensure that system protection is not compromised as plant is removed from service during maintenance; for the circuitry engineer to ensure that protective schemes are implemented in a manner to provide optimum performance; and for the protection application engineer to identify protection implications and to ensure design and setting principles provide the necessary levels of speed, security, reliability and safety.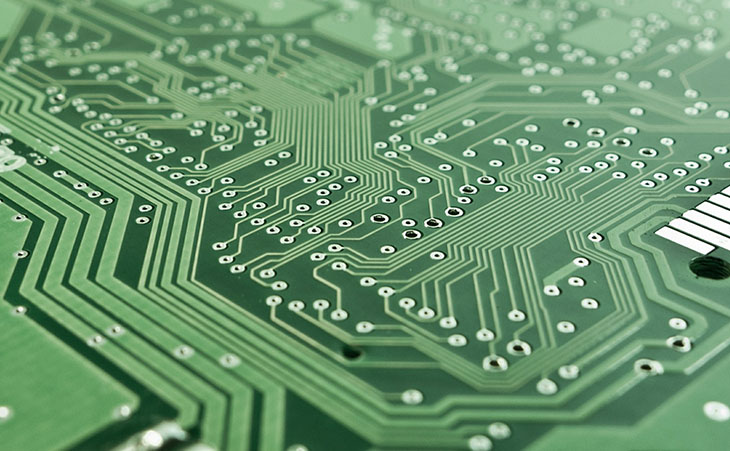 Evolve with QUTeX
By attending this unit, participants will gain what new knowledge and skills in the area of power system distance protection. This unit uses a discursive and case study approach via intensive face-to-face delivery of core content with associated PowerPoint slides, unit notes and further readings. These notes provide a basic explanation of what is required to understand distance protection. Learning in this unit is further enhanced by students examining worked examples and several exercises during the unit and participating in the follow-up discussions of these with their class group and unit presenter. It is one that will have you actively involved in the discussions that result from readings and from the unit materials. This approach sets the foundation for collaborative discussion and ongoing interaction with peers and university/industry experts and real-world assessments. In this way, the unit has a balance of theory and practical worked examples in a shared learning environment.
Who should participate?
This unit is aimed at Engineers working in the Power sector to advance their understanding of current practices used in distance protection. To undertake this unit, you should have a good grasp of electrical transmission technology and the level of design computation needed, and a working knowledge of power system engineering. There is no specific pre‐requisite unit that needs to be completed before undertaking this unit, however it is assumed that the student has a firm understanding of basic power system protection and fault calculations
This unit is approximately 50% theory and 50% worked examples such that the worked examples build on and explain the theory of modelling and distance protection. The presentation of the unit material is interactive and as a result, the referred teaching approach for this unit is one that has the participants actively involved in the discussions that result from the presentations and example problems or calculations. There are five assessment items associated with this unit. To help you tackle the assessments, all the analyses steps are introduced progressively through course notes and readings with worked examples.
Your expert facilitator
Barrie Moor
Barrie Moor over 39 years experience in the Queensland electricity transmission industry, he has been involved in the design, coordination, and implementation of protection schemes associated with Queensland's HV and EHV transmission systems since 1981. Barrie also has extensive experience with the protection of large generating plants. From 2000 to 2007, Barrie filled the role of Senior Engineer Protection Design, with state-wide responsibility, leading Powerlink's Protection Design Team. From 2007 to 2012, in the role of Principal Consultant Substation Protection, and then Principal Engineer‐ Investigations, Barrie provided specialist Protection Design and Fault Analysis services to support the Asset Management and Operational Groups within Powerlink. Barrie has 20 years' experience within Australia and internationally in the provision of university post-graduate electricity supply system training. He has presented several papers on specialised aspects of protection design at conferences both within Australia and internationally. Barrie has also represented Powerlink on CIGRÉ committee APB5, Power System Protection, and Automation and has served as a corresponding member of Cigré and IEE working groups on Protection Systems.
Learn more about Barrie Moor
Core concepts
On completion of this unit students should be able to:
Specify a current transformer (CT) to cope with fault currents that include exponentially decaying transient DC components.
Describe and explain the implications of voltage transformer (VT) transient performance.
Design and implement distance relay protection schemes, in particular:

Select a suitable relay characteristic based on an understanding of relay comparator operation.
Allow for various starter characteristics.
Develop a grading plan to ensure coordination with protection relays elsewhere on the power system.
Allow for the effects of mutual coupling with other feeders on the same easement.
Design protection schemes and set relays for teed feeder configurations.
Design protection schemes and set relays for bridged feeder configurations.
Allow far the effects of are and/or fault resistance.
Describe and explain the application of VT supervision.
Describe and explain the application of healthy phase polarising.
Describe and explain the application of Switch OnTo Fault (SOTF) logic.
Describe and explain the application of power swing blocking logic.
Ensure load encroachment does not cause inadvertent tripping.
Ensure healthy phase fault currents do not degrade distance relay performance.

Specify and explain the application of protection signalling schemes.
Details
Where and when
Face-to-face Delivery
This offering will be delivered face-to-face at the QUT Executive Education Centre,
B Block, QUT Gardens Point, 2 George St, Brisbane QLD 4000
2021 dates to be confirmed
Register your interest to be kept up-to-date on unit developments.
Certification
A Certificate of Completion will be awarded upon successful completion of the unit assignment. You will also receive a copy of your marked assignment with results. Assignments are generally due 8 weeks after completion of the face to face component. Exact dates will be advised.
Cost
| Registration type | Cost |
| --- | --- |
| Early Bird registration (closes 4 weeks prior to course commencement) | $1,620 (GST exclusive) |
| Standard registration | $1,800 (GST exclusive) |
| QUT Alumni registration | $1,350 (GST exclusive) |
| Group registration (4 or more from the same organisation) | $1,620 (GST exclusive) per person |

Registrations close 1 week prior to course commencement
More details
Get future fit. Fast.
Each PESTC unit is a stand-alone professional development short course, with practical knowledge that you can learn today and use tomorrow. Explore each topic below:
Customised and contextualised for your organisation
QUTeX can work closely with your organisation to develop and deliver learning solutions to help build capability and achieve your specific business objectives.
Join a growing community of leading Australian organisations creating results-driven learning solutions with QUTeX, in industries including government, financial and professional services, health and community, construction and mining, retail, education, agribusiness and more. Get started today.