Upgrade your capability to assess and monitor the condition of High Voltage plants by examining the latest knowledge on plant ageing, degradation, and electrical insulation materials.
Overview
This course teaches participants the fundamentals of electrical insulation concerning High Voltage plants. Including how it affects Power Systems Equipment and insulation structures, inclusive of solid, liquid, and gas insulating materials commonly used in High Voltage plant manufacturing. Participants will receive an overview of High Voltage testing and partial discharge diagnostic techniques. Providing them with knowledge of the current tools available to assess the condition of electrical insulation before and after High Voltage equipment installation. With special consideration given to modern partial discharge measurements relating to crucial substation plant assets, like switchgear and transformers. Participants will be engaged in discussions and practical demonstrations of various partial discharge detection techniques and different approaches to substation plant maintenance planning and condition monitoring.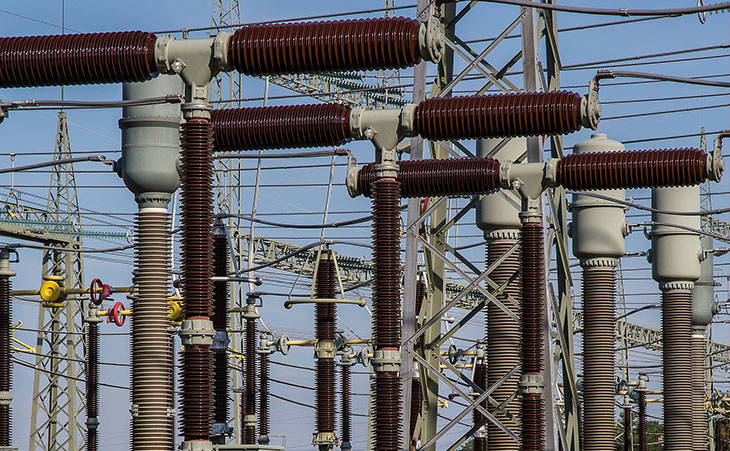 Evolve with QUTeX
With a balance of theoretical and practical examples, this course creates a shared learning environment for engineers to develop High Voltage plant ageing and condition monitoring skills. This course is delivered via intensive face-to-face delivery of core content with PowerPoint slides, notes, and further readings, providing students with a basic explanation of the condition monitoring and assessment requirements of High Voltage equipment. This course takes a discursive and case study approach, where participants will examine real-world examples, engage in related exercises, and be actively involved in follow-up class discussions. With a review undertaken of the functions and failure mechanisms of switchgear and transformers to identify the parameters of plant condition monitoring.
On completion, participants will be competent in;
Demonstrating an understanding of the agents which condition the long-term behaviour of the electrical insulation of High Voltage plant;
The application of high voltage testing and partial discharge diagnostic principles through test report evaluations;
Familiarity with, high voltage plant condition monitoring strategic plans; and
A selection of existing condition monitoring techniques to determine the state and failure risk of high voltage equipment.
Who should participate?
This course is designed to enhance the understanding of engineers working within the power sector, developing their knowledge of current practices used in the condition monitoring of High Voltage power equipment. While there are no pre‐requisites, it is a requirement that you have a sound knowledge of electrical engineering principals, working knowledge of power systems, and a basic understanding of High Voltage switchgear and transformers.
Your expert facilitator
Dr Jose Lopez-Roldan
Dr Jose Lopez-Roldan received the M.Sc. and Ph.D. degrees in electrical engineering from the University of Barcelona in 1993 and 1997 respectively. During his Ph.D. studies, he was a visiting-researcher at the R&D centers of Ontario-Hydro (Toronto), Schneider-Electric (Grenoble) and EDF (Paris) . He worked at VA TECH-Reyrolle in the UK from 1996 to 2000 as a senior engineer engaged in the development of Gas Insulated Switchgear. He joined Pauwels in Belgium in 2000 as R&D Project Manager in the Transformer Division and from 2002 to 2006 was the engineering manager of the Substations Division. From 2006 to 2016 he worked as Principal Consultant in Gas Insulated Switchgear for Powerlink Queensland in Australia. From 2016 to 2017 he was Research Manager of G&W Electric in the USA doing R&D in high voltage switchgear. Since 2018 he works as high voltage switchgear specialist in the Substation Standards department in Energy Queensland in Australia. Jose has co-authored more than 50 papers on HV switchgear, substations and electrical insulation. He is a Fellow of the Institute of Engineers of Australia, senior member of the IEEE and member of several international working groups of CIGRE. He was 2016 National Professional Electrical Engineer of the Year of Engineers of Australia. He was from 2011 to 2018 Adjunct Professor of the Queensland University of Technology where he lectures in High Voltage Switchgear and Condition Monitoring of HV plant.
Learn more about Dr Jose Lopez-Roldan
Core concepts
This course equips participants with information to work with High Voltage Plants, covering key topics such as;
Ageing, deterioration processes, and their impact on equipment serviceability;
Avenues for detecting, minimising and managing the effects of teasing and ageing processes;
Realising the full design life potential of High Voltage plants;
Electrical Insulation in Power Systems Equipment including insulating materials, stresses, ageing and degradation of insulation structures;
High Voltage testing using Partial Discharge diagnostics as a tool to assess the condition of the insulation structures (applicable to Gas Insulated Switchgear and Power Transformers). With a practical laboratory demonstration of partial discharge diagnostic techniques including UHF and acoustic methods;
Reliability Centred Maintenance (RCM) and Condition Monitoring of Power plants;
The operation and elements of Switchgear and Power transformers including functions to preserve and failure mechanisms; and
Overview of High Voltage plant condition monitoring techniques.
Details
Where and when
Face-to-face Delivery
This offering will be delivered face-to-face at the QUT Executive Education Centre,
B Block, QUT Gardens Point, 2 George St, Brisbane QLD 4000
2021 dates to be confirmed
Register your interest to be kept up-to-date on unit developments.
Certification
A Certificate of Completion will be awarded upon successful completion of the unit assignment. You will also receive a copy of your marked assignment with results. Assignments are generally due 8 weeks after completion of the face to face component. Exact dates will be advised.
Cost
| Registration type | Cost |
| --- | --- |
| Early Bird registration (closes 4 weeks prior to course commencement) | $1,620 (GST exclusive) |
| Standard registration | $1,800 (GST exclusive) |
| QUT Alumni registration | $1,350 (GST exclusive) |
| Group registration (4 or more from the same organisation) | $1,620 (GST exclusive) per person |

Registrations close 1 week prior to course commencement
More details
Get future fit. Fast.
Each PESTC unit is a stand-alone professional development short course, with practical knowledge that you can learn today and use tomorrow. Explore each topic below:
Customised and contextualised for your organisation
QUTeX can work closely with your organisation to develop and deliver learning solutions to help build capability and achieve your specific business objectives.
Join a growing community of leading Australian organisations creating results-driven learning solutions with QUTeX, in industries including government, financial and professional services, health and community, construction and mining, retail, education, agribusiness and more. Get started today.