Apply an entrepreneurial thinking framework to bring to life an idea that will add value to your school or classroom.
Overview
This is your opportunity to define and solve a problem that really matters. By refining an idea for innovation, developing a solution and reflecting on your learning experience, you will enhance your ability to prepare students to think differently. You will capture your learning experience in an online journal and prepare an innovation plan that documents your activities, decisions and actions while developing the innovation.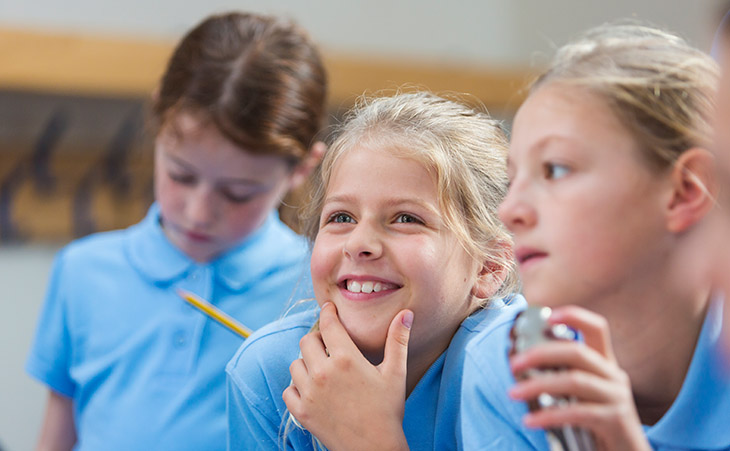 Evolve with QUTeX
Create, innovate and disrupt as you apply an entrepreneurial thinking framework to define a problem and generate an idea that adds value and can be applied to your teaching practices, school or even by your students as a learning activity.
Who should participate?
This online module is for participants who have completed the 13-hour Innovative thinking for teachers and school leaders learning module. It is designed with a high degree of flexibility to meet your specific professional learning needs.
For Australian educators, this module aligns with the following Australian Professional Standards for Teachers (APST):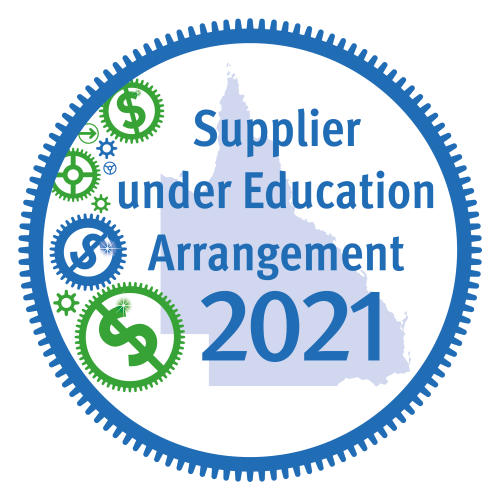 1.1 Physical, social and intellectual development and characteristics of students
1.2 Understand how students learn
2 Know the content and how to teach it
3.1 Establish challenging learning goals
3.2 Plan, structure and sequence learning programs
3.3 Use teaching strategies
3.4 Select and use resources
4.1 Support student participation
6 Engage in professional learning.
This online module is open for international enrolments.
Your expert facilitator
Kai-Stefanie Lorimer
Kai-Stefanie Lorimer is currently an MPhil Candidate at Queensland University of Technology (QUT) where the focus of her research is the development of entrepreneurial competencies, particularly creativity. Her background as a musician and teacher sparked her interest in how people develop enterprise skills across their life-long learning journey. Together with her partner, Kai-Stefanie started and administers an educational business, she teaches in a variety of capacities, and continues to learn about the potential entrepreneurial education holds for individuals, cultures, and communities. She is currently researching the lived experience of Australian teachers as they develop students' enterprising creativity.
Core concepts
This Module Plus assessment requires:
Critical reflection of your learning experiences and processes to inform your development as an educator using entrepreneurial thinking.
Application of a problem and solution validation framework.
Creation of innovative, disruptive and future-focused learning goals which support the application of a problem and solution validation process in your context.
Details
Where and when
This course will be held entirely online, via Blackboard, QUT's online learning platform. You will use QUT's online learning platform to discuss the assessment tasks with your educator and fellow learners.
When:
10 October - 6 November 2022
This course runs for 4 weeks (62 hours in total). You will have 12 weeks in total to complete all requirements from the Module Plus start date.
Certification
Students are expected to engage in learning and assessment at QUT with honesty, transparency and fairness. Please familiarise yourself with QUT's Academic integrity policy and the Student Code of Conduct.
For this online module you will be issued a Certificate of Attainment for 62 hours of CPD.
On successful completion, you'll also earn credit for a postgraduate unit (six credit points) that will be applied as advanced standing when you enrol in QUT's Graduate Certificate in Education or Master of Education.
Cost
| Registration type | Cost |
| --- | --- |
| Early Bird registration (closes 4 weeks prior to course commencement) | $589.00 (including GST) |
| Standard registration* | $654.50 (including GST) |
| QUT Alumni / Students / Staff* | $490.90 (including GST) |
| Group (4 or more)* | $589.00 (including GST) per person |
* Registration closes 1 week prior to course commencement. Please email qutex@qut.edu.au if you would like to register a group.
More details
Prior to enrolling into the Module Plus course, participants must complete the pre-requisite 13 hour Innovative Thinking for Teachers and School Leaders learning module.

Get future fit. Fast.
Interested in other Education courses that follow the same format as this one? Explore each course below: