The COVID-19 pandemic has thrown most of the world into turbulence of one form or another. As a result, we are having to rapidly transform the way we work and the way we produce value for our clients. This program is designed to guide you through a process to develop effective ways of working and relating to others during these unprecedented times
Overview
This series will consist of five 30-minute pre-recorded webinars followed by 60-minute live conversations via a virtual classroom. This will be supported by additional reading and/or recommended videos and finish with a short 'check your understanding' quiz.
The topics covered will include Resilience; Teleworking/Working from home; Working collaboratively; Coaching in the VUCA world; and Leading teams through crisis.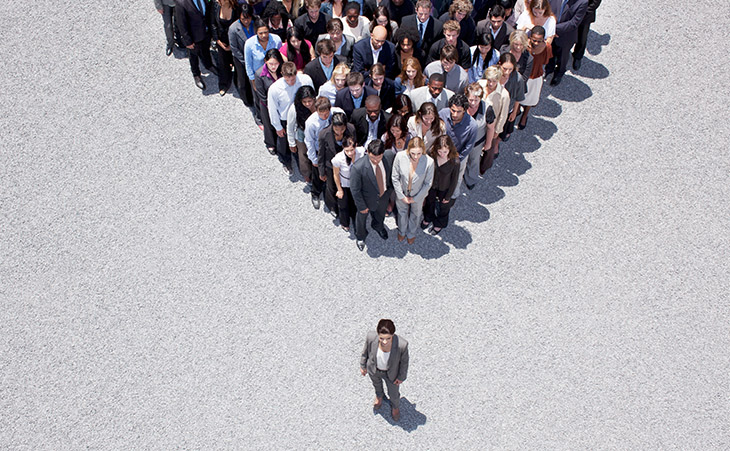 Evolve with QUTeX
Select a topic to learn more.
This topic will provide you with the skills and practical tips to be resilient during these turbulent times. Resilience for you as an individual, a leader and for your team.
What you will learn:
Understanding resilience and how it applies to you;
How to build resilience during difficult times;
Encouraging resilience in others;
Levels of personal resiliency and understand the implications for relationships, performance and productivity; and
Understand how resilience levels influence our ability to manage in uncertain and ambiguous circumstances.
This topic will support you with work from home strategies to get you motivated, keep you connected and ensure your productivity is strong.
What you will learn:
The history and benefits of telework;
Motivation - Performance and productivity;
Staying connected - Communication and relatedness;
Understand the advantages and benefits of working from home and how to leverage them; and
Describe levels of personal motivation for work and the effects on outputs, outcomes and relationships.
This topic will take you through tools and techniques to allow you to collaborate effectively and efficiently in a virtual world.
What you will learn:
Collaboration as a way of working;
Tools and techniques for virtual collaboration;
Communication for collaboration;
Identify the benefits of collaboration for performance and productivity;
Distinguish between cooperation, collaboration and co-creation; and
Understand how to work collaboratively in a virtual environment.
This topic will bring coaching to the forefront of your focus to use during these challenging times to bring out the best in your conversations with your team and colleagues.
What you will learn:
What is a coaching conversation?;
Bringing out the best in self and others through coaching;
Coaching through challenging times;
Recognise the defining characteristics of a coaching conversation;
Explain the benefits of employing a coaching approach to work conversations; and
Understand how a coaching approach can help both self and others during times of volatility, uncertainty, complexity and ambiguity (VUCA).
This topic will provide you with leadership skills to be able to use during these times of crisis and keep your 'tribe' connected.
What you will learn:
What is crisis leadership?;
Crisis, change and opportunity;
Building and leading your tribe through crisis and change;
Recognise the defining characteristics of crisis leadership;
Distinguish crisis leadership from 'day-to-day' leadership; and
Understand how and when to apply crisis leadership strategies.
Choose the topic you need today to impact the world of tomorrow.
Who should participate?
These virtual sessions have been designed for current and aspiring leaders wanting to hone their leadership skills and build a more collaborative workplace culture.

We are very pleased to make this series available for organisations and their teams via a custom offering, contact us to find out more.

Your expert facilitators
from QUTeX
Dr Shari Read
Dr Shari Read is an award-winning educator with a focus on teaching skills for the 'Information Age.' As a clinically trained psychologist, Shari emphasizes human-centred approaches to leadership and management. Her research and teaching in the area of transformation and change management emphasizes the capabilities required to lead effectively through uncertainty and complexity.
Dr Lauren Shaw
Dr Lauren Shaw is an experienced social psychologist/behavioural scientist, with specific expertise in understanding the psychological processes that influence behaviour in social settings, including in organisational settings.She is passionate about helping people to generate greater awareness of these processes, so that they can enhance the quality of their social interactions in all areas of life.
Dr Jonnie De Lacy
Dr Jonnie De Lacy is an experienced organisational psychologist. She is a specialist in the areas of leadership, complexity, peak performance and personal development; and her passion is helping senior leaders and individuals grow their interpersonal and leadership capabilities as well as enhance their work and life satisfaction generally.
Professor Mal Thatcher
Professor Malcolm Thatcher is a Professor of Digital Practice in the QUT Graduate School of Business. Mal is a career technologist and has held senior executive leadership positions in both the public and private sectors. Mal has over 35 years' experience in leading and delivering business value through technology-led innovation and transformation.
Dr Fran Finn
Dr Fran Finn is passionate about developing exceptional leaders. She is the Director, Leadership Coaching within the QUT Graduate School of Business; Course Coordinator for the Executive Graduate Certificate in Business (Leadership Coaching) and established The Leadership Coaching Hub. She works extensively in leadership development, providing individual and group Executive Coaching for senior executives, and facilitating executive development programs.
Details
Where and when
Virtual Delivery
This offering will be delivered online via Zoom. Pre-readings and recommended videos will be emailed 6 days prior to each topics virtual session.

2021 program dates to be confirmed, to register your interest and be kept up-to-date please email qutex@qut.edu.au.
Cost
Pricing as per May 2020.
| Registration type | Cost |
| --- | --- |
| Single topic | $165 (GST included) |
| Single topic - QUT Alumni | $125 (GST included) |
| Full series - All 5 topics | $550 (GST included) |
| Full series - All 5 topics- QUT Alumni | $415 (GST included) |
More details
Customised and contextualised for your organisation
QUTeX can work closely with your organisation to develop and deliver learning solutions to help build capability and achieve your specific business objectives.
Join a growing community of leading Australian organisations creating results-driven learning solutions with QUTeX, in industries including government, financial and professional services, health and community, construction and mining, retail, education, agribusiness and more. Get started today.