This course develops your ability to lead the implementation of effective quality and patient safety programs within a health care setting.
Overview
We examine the role of leaders and advanced governance principles for quality and safety. You will learn how to build a culture of high performance, innovation, reform, and safety.

Evolve with QUTeX
You will learn how to:
apply knowledge of the international, national and local health care, leadership models and quality and safety frameworks, to improve patient safety and health care quality
critically analyse the impact of leadership, teamwork and culture on innovation, reform and performance management related to quality and patient safety
Who should participate?
This course is ideal if you are a health care manager, quality manager, in a position of leadership within a health care setting, or considering a career change in the area of quality and safety improvement.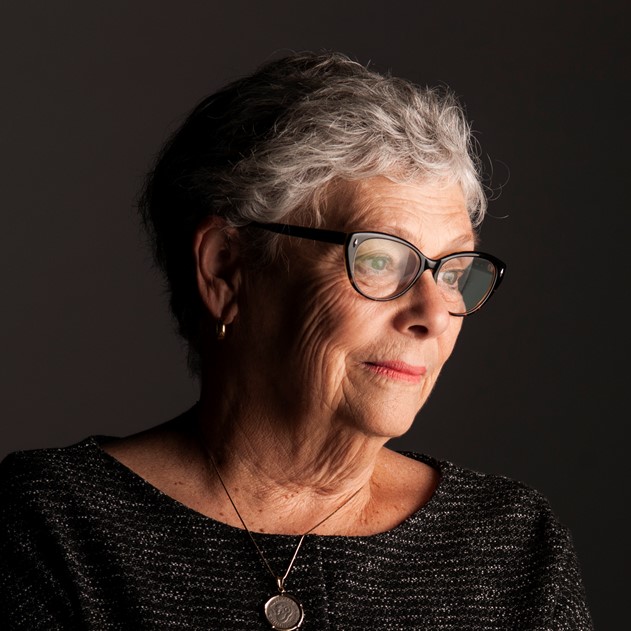 Your expert facilitator
Paula Bowman
Paula Bowman is a senior lecturer in the Master of Health Management program at QUT. She has 27 years experience in the health care sector - 16 years working as a clinician and clinical manager in acute hospital services and in private practice and more recently 11 years working as a senior executive with Queensland Health. Paula's expertise covers the areas of: operational, project and program leadership, health policy analysis, workforce and clinical service planning, leading and managing clinical practice and health service improvement and the design and delivery of education and training programs.
Learn more about Paula Bowman
Core concepts
The course covers:
strategic leadership for quality and safety in different health care settings and across the organization
clinical governance challenges
quality system design
engaging clinicians in quality improvement
driving improvement through change and innovation
designing improvement projects.
Details
Where and when
Face-to-face Delivery or Connect Virtually in real-time
This offering will be delivered face-to-face at the QUT Kelvin Grove Campus, Victoria Park Rd, Kelvin Grove QLD 4059. Or connect virtually via zoom. To effectively participate you will need a stable internet connection that can sustain video for lengths of time.
Friday 10 September to Monday 13 September 2021 | 9:00 am to 5:00 pm AEST each day.
Live sessions will be recorded and then made accessible via the Online learning portal below.
Registration Close Date: Monday 6 September 2021
Online Access and Self-Paced Learning
Content will be delivered through a blend of live and pre-recorded sessions which can accessed through Blackboard (QUT's online learning platform). Blackboard provides the opportunity to consolidate learning through peer collaboration and discussion with course convenors. The 4 days is indicative of the amount of total time needed to dedicate to your learning, the lectures and content can be covered at your leisure.
Online access will be available up until 31 December 2021.
For those who would like to complete this course via online self-paced lecture recordings, please contact ph_shortcourses@qut.edu.au to discuss suitability of this option for your circumstances.
Certification
At the end of the Workshop Only course, you'll receive a Certificate of Participation documenting your participation in the course, subject to undertaking the learning activities suggested by the Course Convenor.
If you undertake and complete the Workshop and Assessment course, you'll receive a Certificate of Completion upon successful completion of the assessments. This can be used to apply for advanced standing in a related award course at QUT.
Flexible deadlines for the optional assessment can be negotiated with the Course Convenor.
Cost
Workshop Only
| Registration type | Investment |
| --- | --- |
| Earybird registration (closes Friday 13 August 2021) | $2,008.60 (GST included) |
| Standard registration | $2,231.77 (GST included) |
| QUT Staff / Alumni registration | $1,673.83 (GST included) |
| Australasian College of Health Service Managers (ACHSM) Members | $1,897.01 (GST included) |
.
Workshop and Assessment
| Registration type | Investment |
| --- | --- |
| Earlybird registration (closes Friday 13 August 2021) | $2,510.75 (GST included) |
| Standard registration | $2,789.72 (GST included) |
| QUT Staff / Alumni registration | $2,092.29 (GST included) |
| Australasian College of Health Service Managers (ACHSM) Members | $2,371.26 (GST included) |
More details
This program is shared by postgraduate students in Health, and may involve some collaboration between professional development participants and postgraduate students.
Customised and contextualised for your organisation
QUTeX can work closely with your organisation to develop and deliver learning solutions to help build capability and achieve your specific business objectives.
Join a growing community of leading Australian organisations creating results-driven learning solutions with QUTeX, in industries including government, financial and professional services, health and community, construction and mining, retail, education, agribusiness and more. Get started today.