What kind of leader will you be in a crisis? With increasing frequency of pandemics, climate-related disasters and other adverse events, there has never been a more important time to be prepared to lead your organisation through difficult times.
Overview
This short course teaches essential leadership skills for decision-making in complex, rapidly changing environments, such as disasters and pandemics.
Meet and learn from leaders in the fields of Health, Emergency Management, Defence, Community Development and Recovery and Media Crisis Management.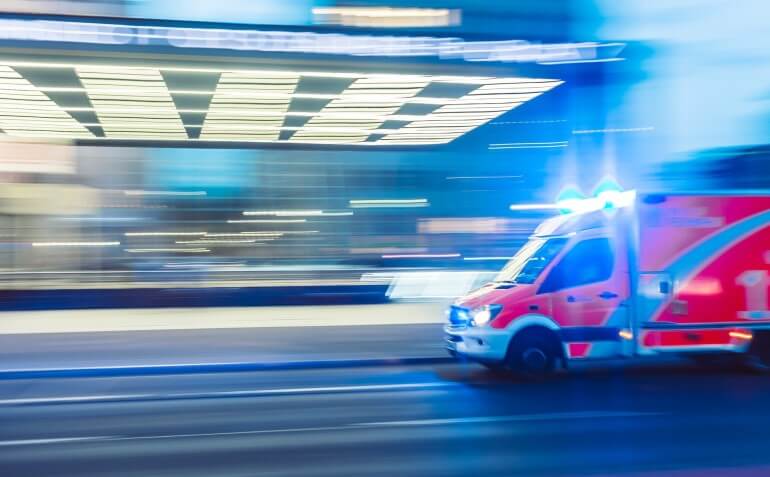 Evolve with QUTeX
Find out about the latest in Disaster Management research and how to practically apply this knowledge in local, national and international contexts. This is your opportunity to ask questions of experts and broaden your understanding of what makes an effective leader, and subsequently a resilient organisation, in a disaster or pandemic situation.
Who should participate?
This course is ideal for people who are likely to be responsible for designing disaster response arrangements and instructing others in those arrangements. On completion, participants will have the tools and understanding required to manage health, government, or community organisations to rebound and respond following adverse events. Leadership in Disaster Management is one of four courses that make up the Graduate Certificate in Disaster Management qualification.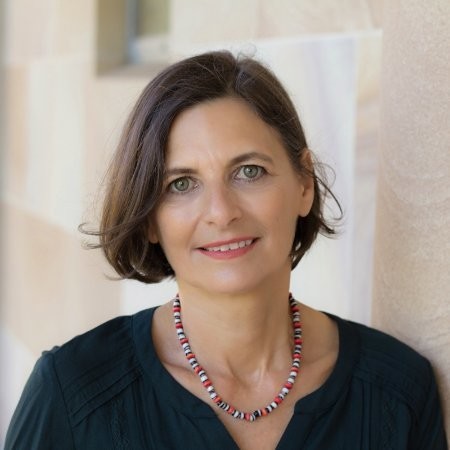 Your expert facilitator
Dr Joanne Durham
Dr Jo Durham has worked in humanitarian aid and development in Laos, Cambodia, South Sudan Lebanon with organisations such as UNICEF, UN Development Programme (UNDP), UN Mine Action Services (UNMAS) and international NGOs. Her role in these organisations was to help people recover from conflict and other disasters. The focus of Jo's teaching is to link practice with theory to prepare graduates for the different careers within the field, and equip the next generation of practitioners with the skills they will need to continue this necessary work. Jo's expertise includes: reducing health inequities and vulnerability to disasters, social determinants of health and migration, conflict epidemiology and programme evaluation.
Learn more about Dr Joanne Durham
Core concepts
Learn how to:
apply systems thinking in a disaster, and hear how experts in the field have done this in practice
give media briefings, respond to journalists' questions and practice these skills
apply leadership theories in complex decision-making and reflect on your own leadership style/preferences
analyse case studies of responses to cascading events in recent times, such as bushfires, Covid-19 and the on-going threat of climate change.
Details
Where and when
Face-to-face Delivery
This offering will be delivered face-to-face at the QUT Kelvin Grove Campus, Victoria Park Rd, Kelvin Grove QLD 4059.
Live sessions will be recorded and then made accessible via the Online learning portal below.
This course will run in Semester 2 2022. Exact course dates will be posted in June.
Online Access
Content will be delivered through a blend of live and pre-recorded sessions which can accessed through Blackboard (QUT's online learning platform). Blackboard provides the opportunity to consolidate learning through peer collaboration and discussion with course convenors. The 4 days is indicative of the amount of total time needed to dedicate to your learning, the lectures and content can be covered at your leisure.
Certification
At the end of the Workshop Only course, you'll receive a Certificate of Participation documenting your participation in the course, subject to undertaking the learning activities suggested by the Course Convenor.
If you undertake and complete the Workshop and Assessment course, you'll receive a Certificate of Completion upon successful completion of the assessments. This can be used to apply for advanced standing in a related award course at QUT.
Flexible deadlines for the optional assessment can be negotiated with the Course Convenor.
Cost
Workshop Only
| Registration type | Investment |
| --- | --- |
| Earybird registration (close 4 weeks prior to course start date) | $2,090 (GST included) |
| Standard registration | $2,3.25 (GST included) |
| QUT Staff / Alumni registration | $1,745 (GST included) |
| Australasian College of Health Service Managers (ACHSM) Members | $1,975 (GST included) |
Workshop and Assessment
| Registration type | Investment |
| --- | --- |
| Earlybird registration (close 4 weeks prior to course start date) | $2,610 (GST included) |
| Standard registration | $2,905 (GST included) |
| QUT Staff / Alumni registration | $2,180 (GST included) |
| Australasian College of Health Service Managers (ACHSM) Members | $2,470 (GST included) |
More details
Successful completion of the assessment module offers the opportunity to receive credit (advanced standing) towards a relevant postgraduate qualification.
This program is shared by postgraduate students in Health, and may involve some collaboration between professional development participants and postgraduate students.
Customised and contextualised for your organisation
QUTeX can work closely with your organisation to develop and deliver learning solutions to help build capability and achieve your specific business objectives.
Join a growing community of leading Australian organisations creating results-driven learning solutions with QUTeX, in industries including government, financial and professional services, health and community, construction and mining, retail, education, agribusiness and more. Get started today.