Build the capabilities to bring to life ideas and opportunities in your educational context.
Overview
Innovation and entrepreneurial thinking are at the forefront of living, working and teaching in the twenty-first century. In today's real world, teachers, school leaders and students need innovative thinking, creativity and the confidence to act on new ideas.
With entrepreneurial thinking skills teachers can put innovative ideas into action in classrooms and in schools to help enhance learning and education and make it relevant in today's world.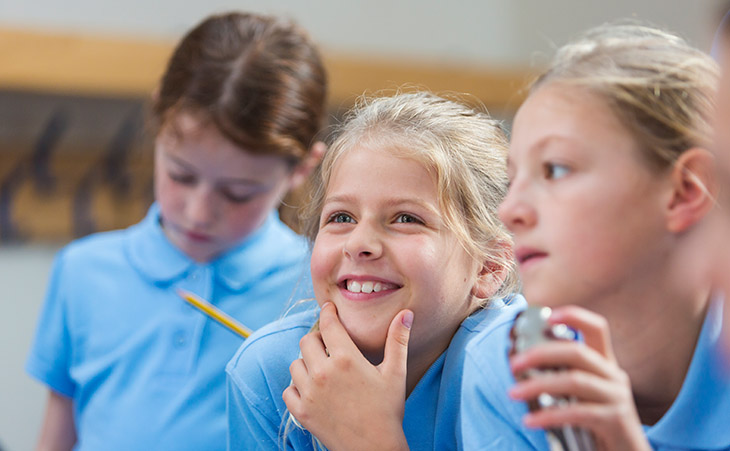 Evolve with QUTeX
QUTeX furthers the professional development of educators with real-world learning activities to develop skills relevant to real classrooms. With Innovative Thinking for Teachers and School Leaders, you'll learn entrepreneurial thinking skills to develop innovations for the classroom.
Relevant to most schools and contexts worldwide, this online module will teach you how to generate an idea that adds value and can be applied to your own teaching practices, school or even by your students as a learning activity.
Who should participate?
This online module has been designed for teachers and educational leaders who want to improve their teaching practice and develop new skills to advance their career. It may also be of interest to edupreneurs and anyone looking to support students in learning entrepreneurial thinking.
For Australian educators, this module aligns with the following Australian Professional Standards for Teachers (APST):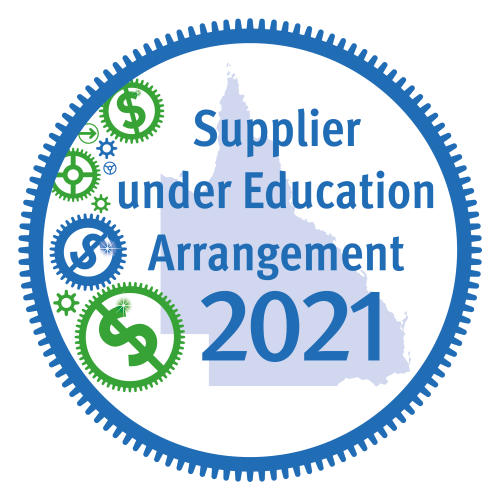 1.1 Physical, social and intellectual development and characteristics of students
1.2 Understand how students learn
2 Know the content and how to teach it
3.1 Establish challenging learning goals
3.2 Plan, structure and sequence learning programs
3.3 Use teaching strategies
3.4 Select and use resources
4.1 Support student participation
6 Engage in professional learning.
This online module is open for international enrolments.
Your expert facilitator
Kai-Stefanie Lorimer
Kai-Stefanie Lorimer is currently an MPhil Candidate at Queensland University of Technology (QUT) where the focus of her research is the development of entrepreneurial competencies, particularly creativity. Her background as a musician and teacher sparked her interest in how people develop enterprise skills across their life-long learning journey. Together with her partner, Kai-Stefanie started and administers an educational business, she teaches in a variety of capacities, and continues to learn about the potential entrepreneurial education holds for individuals, cultures, and communities. She is currently researching the lived experience of Australian teachers as they develop students' enterprising creativity.
Core concepts
This online module covers a range of topics, including:
identifying real-world problems that matter to you, your school or your students
collaborating with others to investigate your problem hypothesis
collecting and synthesising information in order to refine your problem
seeking solutions that will add value to people's lives.
Details
Where and when
This course will be held entirely online, via Blackboard, QUT's online learning platform. This course runs for 4 weeks (13 hours in total, or approximately 3 hours per week).
When:
11 July - 7 August 2022
Blackboard access will remain active for 2 weeks after the course.
Certification
You will be issued a Certificate of Attainment for 13 hours of CPD.
Cost
| Registration Type | Cost |
| --- | --- |
| Early Bird Registration (closes 4 weeks prior to course) | $355.30 (including GST) |
| Standard Registration | $418.00 (including GST) |
| QUT Alumni / Student / Staff Registration | $313.50 (including GST) |
| Group Registration (4 or more) | $355.30 (including GST) per person |
Registration closes 4 July 2022.
More details
Module Plus – Innovative thinking for teachers and school leaders
Extend your learning with the Module Plus. In the Module Plus, participants will apply the knowledge they acquired in the first module by completing an authentic assessment that can be used in their workplace. On completion of the Module Plus, participants will also earn credit for a postgraduate unit. For more information, click here.

Get future fit. Fast.
Interested in other Education courses that follow the same format as this one? Explore each course below: