This course introduces the principles and practice of integrated health planning, and evaluates the effectiveness of health policies, planning and services.
Overview
Effective responses from the health system to the major challenges of a rapidly changing world require effective financial, workforce and service planning. Planning is both a technical and political activity.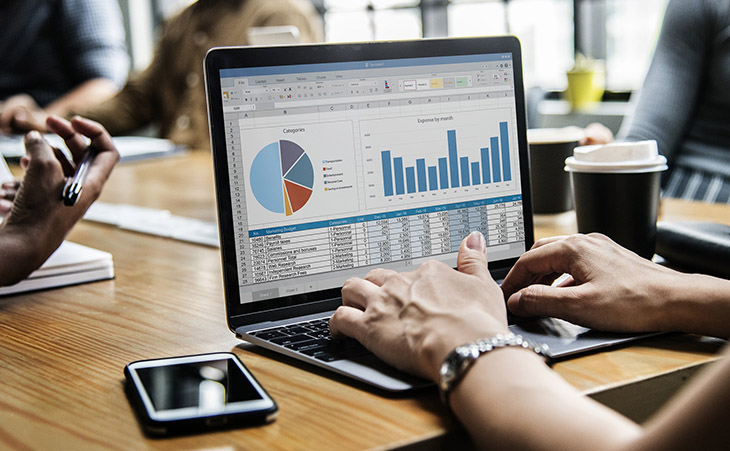 Evolve with QUTeX
On completion of this course you will be able to:
identify contemporary integrated health planning approaches and explain the linkages between service, workforce, capital (including information and technology), program and corporate strategic planning
articulate the different ways in which health planning is conceived and practised locally, nationally and internationally and account for these differences
apply knowledge of health planning skills, principles, processes and tools including when and how to apply these based on the planning context and available resources
compare and contrast the planning approaches that are used in specialist planning in the areas of service and program planning, with reference to key concepts, planning parameters, planning standards, planning techniques, policy and politics
determine appropriate evaluation models, methods, processes and tools to compare the actual value of health plans, services and policy with expected outcomes.
Who should participate?
Anyone seeking to develop skills and knowledge in the planning of health services, and the translation of health policy into practice.

Your expert facilitators
Lana Elliott and Dr David Brain
Lana Elliott is a health systems and policy researcher and practitioner whose research critically analyses the political economy underpinning local through to global health policy decisions. With a background in human rights, international relations and public health, Lana is particularly passionate about global health and issues of health equity. Lana has worked in various capacities in health management, public health & development in Australia and abroad. This real-world experience has informed her research interests and teaching endeavours which all seek to improve community health outcomes by strengthening health system planning and policymaking capacities.
Dr David Brain is a research fellow and lecturer at the Health Faculty's School of Public Health and Social Work. He is a health services researcher, with formal qualifications in health economics and public health, and experience undertaking health services research addressing a wide range of clinical problems. He is currently engaged in multiple health services research projects, where he contributes health economics expertise to a variety of groups investigating health system changes across Australia. He has lectured multiple units at QUT, including; statistical methods in health, cost-effectiveness analysis for healthcare decision-making and planning and evaluation, where he brings his commitment to finding ways to make improvements to the health of the wider community, to the teaching environment. David is excited by any opportunity to improve the efficiency of health services, has an aversion to waste and the politicisation of healthcare.
Core concepts
Block One
Module 1 - The planning context which introduces planning, considers the context and culture in which planning takes place and different planning models.
Module 2 - Planning information which examines the role of information/data, business case development and stakeholder engagement in the planning process.
Block Two
Module 3 - Planning in action considers strategy development, selection and implementation together and the role of innovation together with an overview of specialist planning areas.
Module 4 - Planning evaluation addresses approaches and design of evaluation and monitoring as related to health planning.
Details
Where and when
Face-to-face Delivery or Connect Virtually in real-time
This offering will be delivered face-to-face at the QUT Kelvin Grove Campus, Victoria Park Rd, Kelvin Grove QLD 4059. Or connect virtually via zoom. To effectively participate you will need a stable internet connection that can sustain video for lengths of time.
Live sessions will be recorded and then made accessible via the Online learning portal below.
This course will run in Semester 2 2022. Exact course dates will be posted in June.
Online Access
Content will be delivered through a blend of live and pre-recorded sessions which can accessed through Blackboard (QUT's online learning platform). Blackboard provides the opportunity to consolidate learning through peer collaboration and discussion with course convenors. Please allow at least 2 business days to be granted online access.
Certification
At the end of the Workshop Only course, you'll receive a Certificate of Participation documenting your participation in the course, subject to undertaking the learning activities suggested by the Course Convenor.
If you undertake and complete the Workshop and Assessment course, you'll receive a Certificate of Completion upon successful completion of the assessments. This can be used to apply for advanced standing in a related award course at QUT.
Flexible deadlines for the optional assessment can be negotiated with the Course Convenor.
Cost
Workshop Only
| Registration type | Investment |
| --- | --- |
| Earybird registration (close 4 weeks prior to course start date) | $2,090 (GST included) |
| Standard registration | $2,3.25 (GST included) |
| QUT Staff / Alumni registration | $1,745 (GST included) |
| Australasian College of Health Service Managers (ACHSM) Members | $1,975 (GST included) |
Workshop and Assessment
| Registration type | Investment |
| --- | --- |
| Earlybird registration (close 4 weeks prior to course start date) | $2,610 (GST included) |
| Standard registration | $2,905 (GST included) |
| QUT Staff / Alumni registration | $2,180 (GST included) |
| Australasian College of Health Service Managers (ACHSM) Members | $2,470 (GST included) |
More details
This program is shared by postgraduate students in Health, and may involve some collaboration between professional development participants and postgraduate students.
Customised and contextualised for your organisation
QUTeX can work closely with your organisation to develop and deliver learning solutions to help build capability and achieve your specific business objectives.
Join a growing community of leading Australian organisations creating results-driven learning solutions with QUTeX, in industries including government, financial and professional services, health and community, construction and mining, retail, education, agribusiness and more. Get started today.