Participants in this online short course will develop an understanding of health law, health ethics and the relationships between the two.
Overview
Develop an understanding of health law, health ethics and the relationships between the two with this short course, presented by experts in health law and ethics.
Areas of focus include:
an introduction to ethical theories and health law
macro-level issues including the right to health and health rationing
micro-level issues including patient safety
developments and emerging issues in healthcare ethics and law.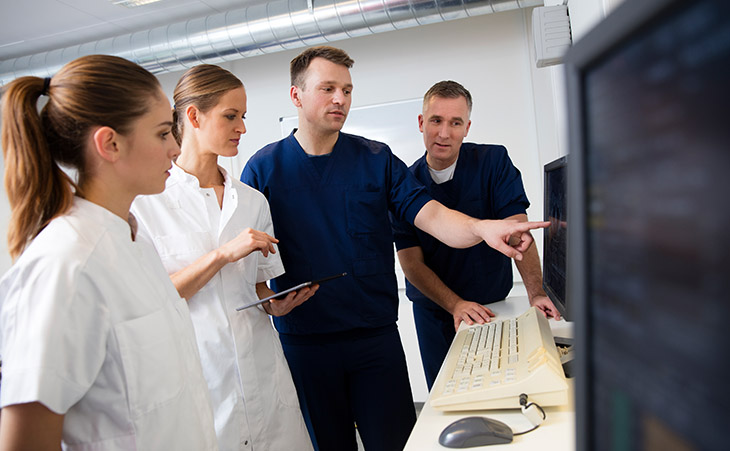 Who should participate?
Health professionals and practitioners from a wide range of fields, who are interested in receiving an introduction to the intersections between ethics and law in the healthcare setting.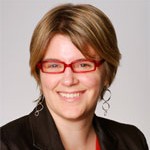 Your expert facilitator
Associate Professor Fiona McDonald
Fiona is an Associate Professor at the Faculty of Law at Queensland University of Technology. Fiona is also an Adjunct Associate Professor at the Department of Bioethics, Dalhousie University, Canada. Fiona is a Co-Director of the Australian Centre for Health Law Research. She is also a member of Dalhousie University's Technoscience and Regulation Research Unit. Prior to her appointment Fiona was a research associate at the Health Law Institute at Dalhousie University, Canada and a legal advisor to New Zealand's Health and Disability Commissioner. Fiona's research encompasses issues related to health governance and has four broad themes:
the governance of health and systems (with a focus on rural bioethics and disaster response)
the governance of health technologies
the governance of health professionals
the governance of health organisations.
Learn more about Associate Professor Fiona McDonald
Core concepts
On completion of this course, you'll have the ability to:
demonstrate a comprehensive knowledge and understanding of the links between law and ethics in health care
demonstrate a critical appreciation of the dynamic nature of law and ethics in health care, in terms of its continuing development and the impact of various legal, ethical, moral, economic, political, philosophical, social, and cultural factors on developments in this area
clearly express and defend positions on a range of issues at the intersection of health care ethics and law in a manner that is both respectful and constructive and acknowledges contrasting perspectives
research, synthesise, critically analyse, and evaluate complex legal and ethical issues in a healthcare context.
Details
Where and when
Connect Virtually for Online Synchronous learning
This offering will be delivered virtually via zoom. To effectively participate you will need a stable internet connection that can sustain video for lengths of time.
Block 1: Saturday 31 July and Sunday 1 August 2021 | 9:00 am to 5:00 pm AEST
Block 2: Saturday 14 and Sunday 15 August 2021 | 9:00 am to 5:00 pm AEST
Live sessions will be recorded and then made accessible via the Online learning portal below.
Registration Close Date: Sunday 18 July 2021
Online Access and Self-Paced Learning
Content will be delivered through a blend of live and pre-recorded sessions which can accessed through Blackboard (QUT's online learning platform). Blackboard provides the opportunity to consolidate learning through peer collaboration and discussion with course convenors. The 4 days is indicative of the amount of total time needed to dedicate to your self-paced learning, the lectures and content can be covered at your leisure. For registrations after the commencement of real-time sessions, please allow at least 2 business days to be granted online access.
Online access will be available up until 31 December 2021.
Online Self-Paced Registration Close Date: Tuesday 31 August 2021.
Please contact ph_shortcourses@qut.edu.au if you would like to discuss which option is right for you.
Certification
At the end of the course, you'll receive a Certificate of Participation documenting your participation in the course.
Cost
| Registration type | Investment |
| --- | --- |
| Earlybird registration (closes 3 June 2021) | $2,008.60 (GST included) |
| Standard registration | $2,231.77 (GST included) |
| QUT Staff / Alumni registration | $1,673.83 (GST included) |
| Australasian College of Health Service Managers (ACHSM) Members | $1,897.01 (GST included) |
| Group Registrations (4 or more) | $2,008.60 (GST included) |
More details
This program is shared by postgraduate students in Health, and may involve some collaboration between professional development participants and postgraduate students.
Customised and contextualised for your organisation
QUTeX can work closely with your organisation to develop and deliver learning solutions to help build capability and achieve your specific business objectives.
Join a growing community of leading Australian organisations creating results-driven learning solutions with QUTeX, in industries including government, financial and professional services, health and community, construction and mining, retail, education, agribusiness and more. Get started today.