Participants in this short course will develop an understanding of health law, health ethics and the relationships between the two.
Overview
Develop an understanding of health law, health ethics and the relationships between the two with this short course, presented by experts in health law and ethics.
Areas of focus include:
an introduction to ethical theories and health law
macro-level issues like the right to health
micro-level issues like patient safety
developments and emerging issues in healthcare ethics and law.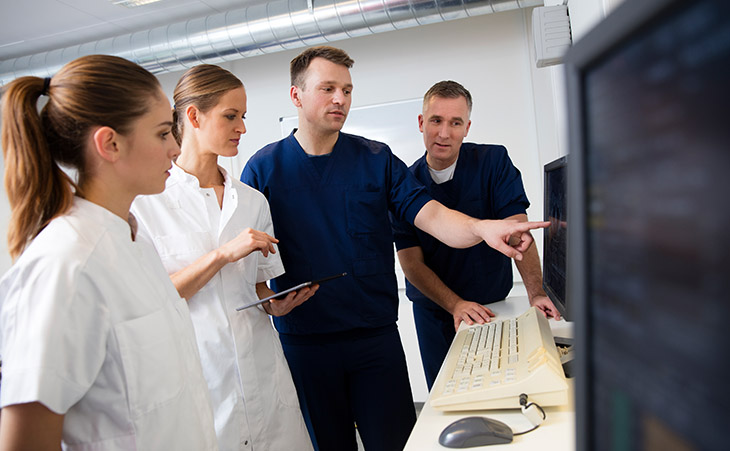 Who should participate?
Health professionals and practitioners from a wide range of fields, who are interested in receiving an introduction to the intersections between ethics and law in the healthcare setting.
Core concepts
On completion of this course, you'll have the ability to:
demonstrate a comprehensive knowledge and understanding of the links between law and ethics in health care
demonstrate a critical appreciation of the dynamic nature of law and ethics in health care, in terms of its continuing development and the impact of various legal, ethical, moral, economic, political, philosophical, social, and cultural factors on developments in this area
clearly express and defend positions on a range of issues at the intersection of health care ethics and law in a manner that is both respectful and constructive and acknowledges contrasting perspectives
research, synthesise, critically analyse, and evaluate complex legal and ethical issues in a healthcare context.
Details
Where and when
Gardens Point Campus
2 George Street
Brisbane Qld 4001
This course is delivered across two blocks, each consisting of two full-day seminars:

Block 1: Saturday 7 / Sunday 8 March 2020
Block 2: Saturday 14 / Sunday 15 March 2020
9am to 5pm, each day.
Certification
At the end of the course, you'll receive a Certificate of Participation documenting your attendance in the course.
Cost
These prices are reflective of the 2019 courses and are to be used as a guide. Pricing for 2020 will be confirmed soon.
Standard registration: $2,138.94 (GST included)
Early-bird 10% discount (register before Wednesday 10 July 2019): $1,925.05 (GST included)
Australasian College of Health Services Managers (ACHSM) members 15% discount: $1,818.10 (GST included)
Join our community
Know more. Do more. Join the QUTeX community and learn more from like-minded professionals with the QUTeX newsletter.
Contact
For more information about course content please contact the course coordinator, Dr Fiona McDonald.