Participants in this online short course will develop an understanding of health law, health ethics and the relationships between the two.
Overview
Develop an understanding of health law, health ethics and the relationships between the two with this short course, presented by experts in health law and ethics.
Areas of focus include:
an introduction to ethical theories and health law
macro-level issues including the right to health and health rationing
micro-level issues including patient safety
developments and emerging issues in healthcare ethics and law.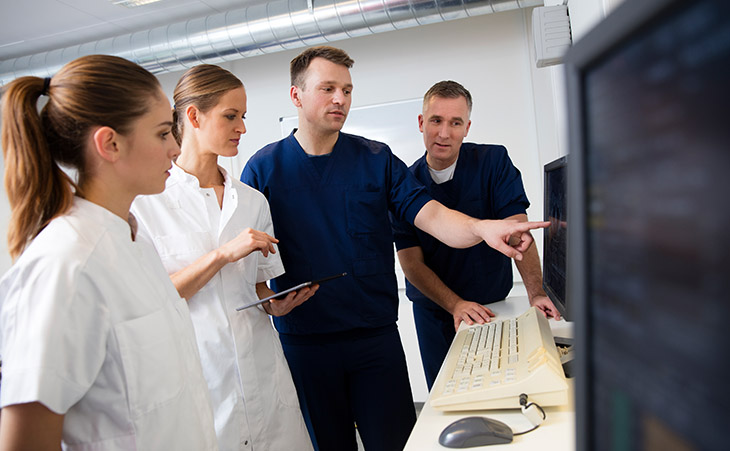 Who should participate?
Health professionals and practitioners from a wide range of fields, who are interested in receiving an introduction to the intersections between ethics and law in the healthcare setting.
Your expert facilitator
Associate Professor Shih-Ning Then
Associate Professor Shih-Ning Then commenced with the School of Law in 2008. Shih-Ning is a socio-legal academic who researches and teaches in the areas of medical law and ethics. She is an experienced interdisciplinary researcher who has published with medical practitioners, ethicists, and other interdisciplinary scholars. Shih-Ning's research interests include:
guardianship, substituted and supported decision-making
regulation of biomedical science
artificial reproductive technologies
involvement of minors in a health context
use of human tissues and tissue donation and transplantation
health law and ethics
Learn more about Associate Professor Shih-Ning Then
Core concepts
On completion of this course, you'll have the ability to:
demonstrate a comprehensive knowledge and understanding of the links between law and ethics in health care
demonstrate a critical appreciation of the dynamic nature of law and ethics in health care, in terms of its continuing development and the impact of various legal, ethical, moral, economic, political, philosophical, social, and cultural factors on developments in this area
clearly express and defend positions on a range of issues at the intersection of health care ethics and law in a manner that is both respectful and constructive and acknowledges contrasting perspectives
research, synthesise, critically analyse, and evaluate complex legal and ethical issues in a healthcare context.
Details
Where and when
Registrations for Semester 2 opening soon.
This offering will be delivered virtually via zoom. To effectively participate virtually you will need a stable internet connection that can sustain video for lengths of time.
Live sessions will be recorded and then made accessible via the Blackboard online learning portal.
Certification
At the end of the course, you'll receive a Certificate of Participation documenting your participation in the course.
Cost
| Registration Type | Price |
| --- | --- |
| Early Bird registration | $2,090.00 (incl GST) |
| Standard registration | $2,325.00 (incl GST) |
| QUT Staff / Alumni registration | $1,745.00 (incl GST) |
| Australasian College of Health Service Managers Members | $1,975.00 (incl GST) |
Registrations closed.
More details
Please contact ph_shortcourses@qut.edu.au if you would like to discuss which option is right for you.
This program is shared by postgraduate students in Health, and may involve some collaboration between professional development participants and postgraduate students.
Customised and contextualised for your organisation
QUTeX can work closely with your organisation to develop and deliver learning solutions to help build capability and achieve your specific business objectives.
Join a growing community of leading Australian organisations creating results-driven learning solutions with QUTeX, in industries including government, financial and professional services, health and community, construction and mining, retail, education, agribusiness and more. Get started today.