Why do things or people seem to go bad in organisations? Learn why people sometimes decide to take the wicked course of action and what to do about it.
Overview
Charging dead people banks fees, ball tampering in cricket, excessively sedating people in aged care homes – viewed in isolation these things are confronting and cause us to immediately look for the bad person to blame. But is this true? Are all bad things done by bad people?
Social psychology research (Stout, 2005) shows only about 4% of the population could be considered bad – habitually acting in an amoral and antisocial way. Although other research indicates the corporate world may in fact attract those with sociopathic tendencies, it's a stretch to blame all bad things on bad people. So what's going on? How do good people end up unintentionally creating bad outcomes?
QUT's Ethical Decision Making – The Wicked Dimensions looks to understand and address situations where unethical decisions can be and often are made, and how you can address those situations when they arise in your organisation.
During this course, you will learn the wicked dimensions of ethical decision making. This includes how contact, personal factors and history influence and distort ethical decision making; how cognitive bias and perceptual blindness may cause you to miss the ethical dilemma completely; why perceptions of unfairness in organisations can trigger unethical actions; and the flawed justifications for 'bad' behaviour and the antidotes.
You and your fellow participants will leave the course with a better understanding of how unethical situations unravel within organisations, and the skills and knowledge to address and stop these situations in their tracks before they escalate, affect the organisation and its stakeholders, and become public knowledge.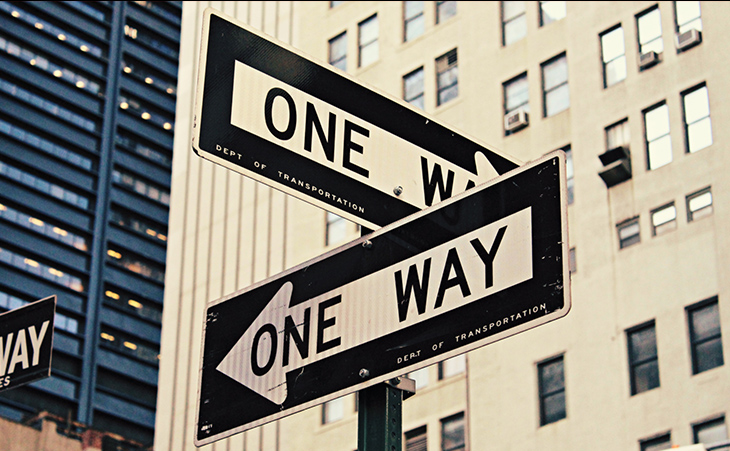 Evolve with QUTeX
QUTeX brings together ethics experts from a variety of disciplines and sectors, and applies complexity and systems thinking to create an integrated multi-disciplinary approach to the compelling issue of ethical decision making.
Our training includes one-day short courses, coaching and blended learning developed using the latest in innovative learning design so you can use what you learn today, in your organisation tomorrow.
Who should participate?
Whether you're an established or aspiring leader, our range of learning experiences will provide you with the frameworks and skills to navigate a wide range of complex situations from managing conflicts of interest to addressing poor behaviour.

Designed for both corporate and public sector employees across all role levels, QUT's ethics training will teach participants how to:
Recognise an ethical issue
Collect relevant information and examine the facts
Evaluate the options according to ethical standards
Make an informed decision
Take action and reflect on the outcome
Your expert facilitators
Dr Alistair Ping, Dr Mark Harvey & Professor Melinda Edwards
Dr Alistair Ping is an Adjunct Professor at QUT Graduate School of Business where he teaches leadership and ethics. He was the recipient of 2017-18 Colin Brain Governance Fellowship at QUT and was also awarded the 2002 Coral Sea Scholarship from the Australian-American Fulbright Foundation to study corporate social responsibility trends in the USA. He has worked as a corporate consultant, trainer and executive coach in Australia, the UK, USA and Africa.

Dr Mark Harvey has internationally recognised capabilities and experience in the creation and review of misconduct and corruption prevention and investigation programs for organisations. Mark has a combination of over twenty-five year's law enforcement, criminal and misconduct investigations and integrity program design and implementation experience. He is a renowned facilitator, known for skilling leaders from a wide range of industries to encourage professional conduct, promote brand and industry stakeholder confidence, and develop robust misconduct and corruption investigation and prevention programs for their business and sector.

Professor Melinda Edwards has been nationally recognised for her teaching excellence and has conducted commercial research and capacity building courses in mediation, negotiation, access to justice, human rights and anti-corruption both domestically and internationally. Melinda has worked for both government and corporate sectors in Malaysia, Thailand, Myanmar and Bhutan, most recently creating and delivering a bespoke program for a gold mining operation in Papua New Guinea.
Core concepts
In this workshop we will explore the wicked dimensions of ethical decision making including:
how contact, personal factors and history influence and distort ethical decision making
how cognitive bias and perceptual blindness may cause you to miss the ethical dilemma completely
why perceptions of unfairness in organisations can trigger unethical actions
the flawed justifications for 'bad' behaviour and the antidotes.
Details
Where and when
QUT Executive Education Centre
B Block, QUT Gardens Point
2 George St
Brisbane QLD 4001
11 September 2019. 9:00am - 4:30pm (registration from 8:45am)
Certification
You will receive a certificate of attendance documenting your participation in the course.
Cost
| Registration type | Cost |
| --- | --- |
| Early Bird registration (close 28 August 2019) | $725 (GST included) |
| Standard registration (close 9 September 2019) | $800 (GST included) |
| QUT Alumni / Staff registration | $640 (GST included) |
| Group registration (5 or more) | $725 (GST included) per person |
Fees include: course materials, morning tea, lunch and afternoon tea.
More details
Ethical Decision Making Program
This series of short courses is designed to provide you with the theoretical frameworks and practical skills to enable you to navigate difficult situations and complex environments.
Participants can select individual one-day short courses of interest or participate in the entire Ethical Decision Making Program to become an Advanced Practitioner. Attending the entire program will entitle you to a 25% discount. Click here to find out more.
QUTeX Professional Advantage Package
This exclusive package enables you to immerse yourself and your team in fresh ideas and ground-breaking business thinking through QUT's real world learning. Through Professional Advantage, you'll gain access to constantly evolving course content in the QUTeX Professional Program and Enterprise Leadership Program (ELP), equipping your team with the skills to grow as leaders, manage complex challenges and adapt to change. You'll benefit from a generous discount off the standard program rate (up to 28%) and get access to exclusive package inclusions. Click here to find out more today!
Join our community
Know more. Do more. Join the QUTeX community and learn more from like-minded professionals with the QUTeX newsletter.