This course examines how communities and organisations develop and implement policy for disaster management.
Overview
This course provides an overview of the key concepts and skills needed for inclusive disaster management planning and preparedness, to ensure essential community services are prepared for emergency situations. Upon completion, you will have a greater understanding of the critical role disaster and emergency risk assessment plays in preventing or mitigating the health and socio-economic effects of disasters and emergencies. This course includes interactive online sessions with a range of guest lecturers who are experts in the field.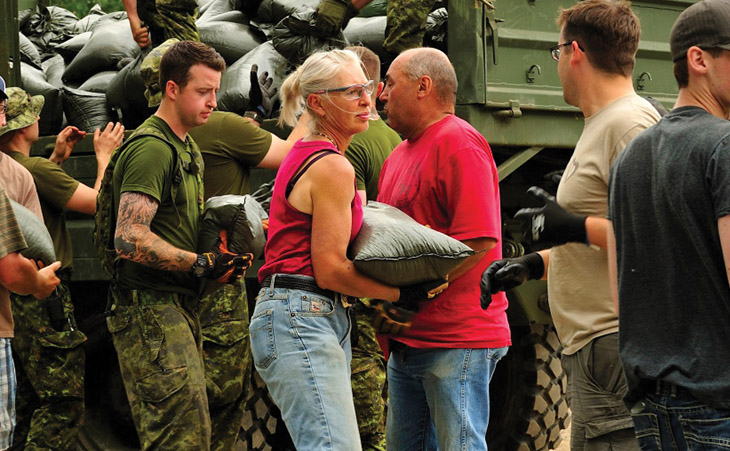 Evolve with QUTeX
Develop your understanding of key concepts and skills related to inclusive disaster management planning and preparedness. Gain practice in the real-world processes of assessing disaster risk, as the first step towards building resilience and business continuity. Course content reflects the international focus on understanding disaster risk as a key priority for the Sendai Framework for Disaster Risk Reduction 2015-2039 and the 2030 Agenda for Sustainable Development.
Who should participate?
Anyone currently or potentially involved in or responsible for planning, preparation and management of community, business, government or health services during major incidents and disasters.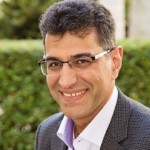 Your expert facilitator
Dr Sam Toloo
Dr Sam Toloo conducted his master's dissertation a research in 1990-91 on the socio-demographic factors that affected the severity of and recovery from mental illness among the Iranian veterans of the Iran-Iraq war. Sam then worked as an Assistant Lecturer in Iran before attending the Australian National University for his PhD study on the associations of social-psychological and cultural beliefs and attitudes with health seeking and consultation behaviour of the Lebanese Australians in Sydney. He pursued his passion in this area and extended his research to understanding social-psychological determinants of inequality in accessing and utilising emergency health services including ambulance and hospital emergency departments, as well as community vulnerability to health effects of heatwaves.
With special guests
Emeritus Professor Gerry FitzGerald
Emeritus Professor Gerry FitzGerald holds medical specialist qualifications in Emergency Medicine and Medical Administration and a Doctor of Medicine. He is currently an Emeritus Professor with the School of Public Health and Social Work at QUT and was previously the Director of the Emergency Department at Ipswich Hospital and one of the founders of the Australasian College for Emergency Medicine. He served four years as national secretary and four years as Editor in Chief of the College journal. He was subsequently Medical Director and then Commissioner of the Qld Ambulance Service and Chief Health Officer for Qld.
Professor Melissa Haswell
For more information click here or here.
Professor Vivienne Tippett
Professor Vivienne Tippett is the Director of Research for the School of Clinical Sciences and Discipline Lead of the Paramedic Science program at QUT. Prior to joining QUT in 2012, she was the Director of the Australian Centre for Prehospital Research (UQ and QAS). She has more than 25 years' experience as a researcher and consultant in the emergency pre-hospital, disaster health and emergency health systems. Her work has been recognised with an OAM for services to medical education (2018) and a Distinguished Service medal from QAS (2012) for services to paramedic research. She is a Fellow of the Jamieson Trauma Institute at RBWH and the Lead Researcher for the Bushfire and Natural Hazards CRC (2013-2020). This research program was recognised with a CRC Association national award for research innovation (2019).
Core concepts
Health system preparedness and business continuity: Case of COVID-19
Planning for disasters in the context of climate change
Community preparedness and education
Operational preparedness for a disaster
Complex and compound events
Details
Where and when
Connect Virtually in real-time
This offering will be delivered virtually via zoom. To effectively participate you will need a stable internet connection that can sustain video conferencing for lengths of time.
Block 1: Friday 14 May to Saturday 15 May 2021 | 9:00 am to 5:00 pm
Block 2: Friday 4 June to Saturday 5 June 2021 | 9:00 am to 5:00 pm
Registration Close Date: Friday 30 April 2021.
Online Access
Content will be delivered through a blend of live and pre-recorded sessions which can accessed through Blackboard (QUT's online learning platform). Blackboard provides the opportunity to consolidate learning through peer collaboration and discussion with course convenors. The 4 days is indicative of the amount of total time needed to dedicate to your self-paced learning, the lectures and content can be covered at your leisure.
Flexible deadlines for the optional assessment can be negotiated with the Course Convenor.
Optional tutorials
Optional tutorial sessions will also be delivered face-to-face at the Kelvin Grove campus and via Zoom for participants who wish to attend them online. Participants who have chosen to undertake the assessment module may find these tutorials helpful.
Live tutorial sessions will be recorded and then made accessible via the Online learning portal.
Certification
At the end of the Workshop Only course, you'll receive a Certificate of Participation documenting your participation in the course.

If you undertake and complete the Workshop and Assessment course, you'll receive a Certificate of Completion upon successful completion of the assessment. This can be used to apply for advanced standing in a related award course.
Cost
Workshop Only
| Registration type | Investment |
| --- | --- |
| Earybird registration (closes 26 March 2021) | $2,008.60 (GST included) |
| Standard registration | $2,231.77 (GST included) |
| QUT Staff / Alumni registration | $1,673.83 (GST included) |
| Australasian College of Health Service Managers (ACHSM) Members | $1,897.01 (GST included) |
| Group registration (4 or more) | $2,008.60 (GST included) |
.
Workshop and Assessment
| Registration type | Investment |
| --- | --- |
| Earlybird registration (closes 26 March 2021) | $2,510.75 (GST included) |
| Standard registration | $2,789.72 (GST included) |
| QUT Staff / Alumni registration | $2,092.29 (GST included) |
| Australasian College of Health Service Managers (ACHSM) Members | $2,371.26 (GST included) |
| Group registration (4 or more) | $2,510.75 (GST included) |
More details
This program is shared by postgraduate students in Health, and may involve some collaboration between professional development participants and postgraduate students.
Customised and contestualised for your organisation
QUTeX can work closely with your organisation to develop and deliver learning solutions to help build capability and achieve your specific business objectives.
Join a growing community of leading Australian organisations creating results-driven learning solutions with QUTeX, in industries including government, financial and professional services, health and community, construction and mining, retail, education, agribusiness and more. Get started today.