Develop your understanding of differentiation in primary and secondary classrooms.
Overview
The Australian Curriculum and Queensland's new Inclusive Education Policy both highlight the importance of supporting the needs, interests and learning abilities of diverse students. These include students with a disability, students with learning difficulties, students from diverse cultural, socioeconomic and linguistic backgrounds, and gifted students.
In this workshop, teachers will learn and apply practical, evidence-based strategies to effectively implement differentiation to ensure all students can achieve to the best of their potential. By the end of this workshop, you will be able to plan differentiated teaching, learning, assessments and environments for diverse learners.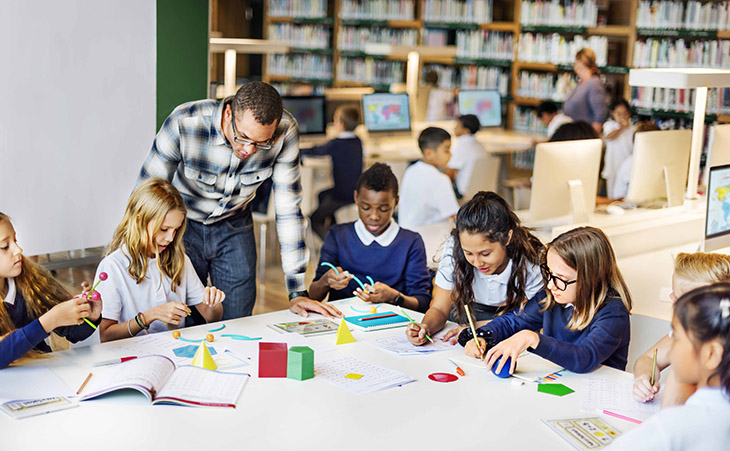 Evolve with QUTeX
By the end of the workshop you will be able to:
understand the definition and scope of differentiation
understand the pedagogical approach of differentiation, and how it can be used to support and challenge diverse students
plan differentiated teaching, learning, assessments and environments for diverse leaners.
Who should participate?
This workshop is suitable for primary and secondary teachers in all sectors, curriculum leaders, inclusion teachers, learning support teachers, enrichment teachers, and gifted and talented coordinators.
This course aligns with the following Australian Professional Standards for Teachers (APST):
1.3: Students with diverse linguistic, cultural, religious and socioeconomic backgrounds
1.5: Differentiate teaching to meet the specific learning needs of students across the full range of abilities
1.6: Strategies to support full participation of students with disability
3.1: Establish challenging learning goals
3.2: Plan, structure and sequence learning programs
3.3: Use teaching strategies
4.1: Support student participation
6.2: Engage in professional learning and improve practice
Your expert facilitator
Dr Carly Lassig
Dr Carly Lassig is a lecturer in the QUT Faculty of Education with a passion for inclusion, social justice, and equity. Her research and teaching expertise includes inclusive education, differentiation and Universal Design for Learning, creativity education, gifted students and gifted education, and students with disability. Carly has taught nationally and internationally as a primary and middle school teacher. She has also worked as an Australian Curriculum project officer with Independent Schools Queensland.
Core concepts
This workshop covers the following content:
What differentiation is (and what it isn't)
How differentiation can enhance teaching and learning for diverse learners
How to develop pre-assessments to plan differentiation
How to develop new differentiated lesson/unit plans, assessments, and learning resources (or enhance existing plans, assessments, and resources).
Details
Where and when
QUT Kelvin Grove
Victoria Park Road
Kelvin Grove QLD 4059
Enquire Now
Certification
On completion of this workshop you'll also be issued a certificate of attainment for 6 hours of CPD.