Excellent communication skills are the cornerstone of successful leaders. Understand how to communicate effectively and grow your leadership capabilities.
Overview
What are the hallmarks of effective communicators, and how do influential leaders successfully engage with staff and stakeholders? The key to successfully negotiating, influencing, and coaching is understanding your communication style. Learn how to harness your communication skills to direct, inspire, and influence to achieve results.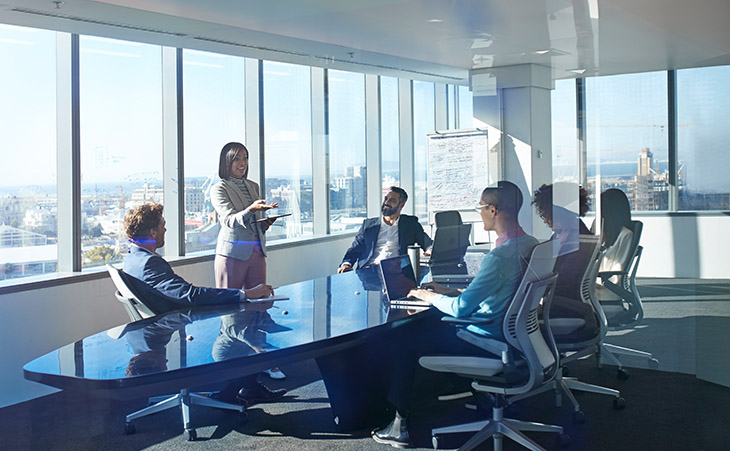 Evolve with QUTeX
Methods of communication are changing, and for leaders, communication proficiency is increasingly critical. Communicating for Results will prepare you for tomorrow's business world by presenting adaptable, real-world communication strategies, and practices. Be guided by the QUTeX expert facilitator to advance your interpersonal communication skills.
Who should participate?
Communicating for Results unlocks the communication potential of team-leaders and program managers by addressing interpersonal communication challenges. Participants will unearth their communication skills to negotiate, frame, and persuade in one-on-one and group settings with success.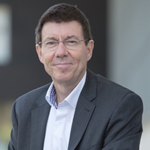 Your expert facilitator
Aubrey Warren
Aubrey is the co-author of Conversations At Work: Promoting a culture of conversation in the changing workplace (2015). Aubrey has worked with individuals and teams across Australia and internationally to develop their communication and leadership skills in postgraduate and corporate environments. He is Australia's Situational Leadership® master trainer for the Center for Leadership Studies and an accredited administrator of DiSC, EQ-i 2.0, and The Leadership Circle.
Core concepts
Throughout this course you will be engaged in an interactive learning process which will:
address your own communication strengths and weaknesses
highlight key communication elements, such as: meaning making, persuasion, language, framing, listening, feedback and conversation
engage you in applying communication strategies to workplace issues
teach you to propose solutions or improvements to complex organisational problems.
Details
Where and when
Virtual
Pre-work opens: Thursday, 30 April 2020
Session 1.1 & 1.2: Thursday 14 May, 2020 1.00pm - 2.30pm & 3.00pm - 4.30pm
Session 1.3 & 1.4: Friday 15 May, 2020 9.00am - 10.30am & 11.00am - 12.30pm
Session 2.1 & 2.2: Thursday 11 June, 2020 1.00pm - 2.30pm & 3.00pm - 4.30pm
Session 2.3 & 2.4: Friday 12 June, 2020 9.00am - 10.30am & 11.00am - 12.30pm
Certification
At the end of the course, you'll receive a Certificate of Attendance documenting your participation in the course.
Cost
| Registration type | Cost |
| --- | --- |
| Professional Development Module EARLY BIRD (closes 4 weeks before pre-work opens) | $1285 (GST exempt) |
| Professional Development Module (closes 2 weeks before pre-work opens) | $1425 (GST exempt) |
| QUT Alumni / Staff registration | $1070 (GST exempt) |
More details
Part of the Enterprise Leadership Series
The growth into enterprise leadership can be daunting but it doesn't need to be. Whether you're an established or aspiring enterprise leader, QUTeX's Enterprise Leadership series provides you with the framework and capability to understand complex environments, adapt to change and guide your organisation to success.
With a suite of flexible learning Professional Development Modules designed by leading experts across QUT's faculties, you'll benefit from the ability to pick and choose the right study areas for you.
Each module harnesses transdisciplinary knowledge and is developed using the latest in innovative learning design, so you can use what you learn today, in your workplace tomorrow.
Learn more about Enterprise Leadership at QUTeX
Graduate Certificate in Business (Enterprise Leadership)
Participating in the Enterprise Leadership (ELP) gives you the option to continue your studies and pursue a Graduate Certificate in Business (Enterprise Leadership).
The Graduate Certificate in Business (Enterprise Leadership) is designed to develop your leadership capacity within a specific organisational context by equipping you to think holistically, creatively and strategically; and to be ethical and informed decision-maker who inspires and leads effective teams within complex environments. This program encourages leaders to work on behalf of the whole organisation as well as on their own business unit or team. It is suitable for leaders in corporate, public and non-profit sectors.
The modular nature of the program offers flexibility and versatility, allowing you to target topics that may lead to the promotion of your career and leadership development.
Join our community
Join the QUTeX community and learn more from like-minded professionals with the QUTeX newsletter.