Develop the skills to deliver an engaging presentation or teaching segment with confidence.
Overview
A teacher's presentation style and confidence can help create positive classroom experiences and improve learning outcomes for students. Effective presentation skills can allow students to better connect with content, follow instruction and improve their performance and enjoyment in the classroom. In this workshop, you'll learn essential skills to present and communicate with purpose, clarity and influence.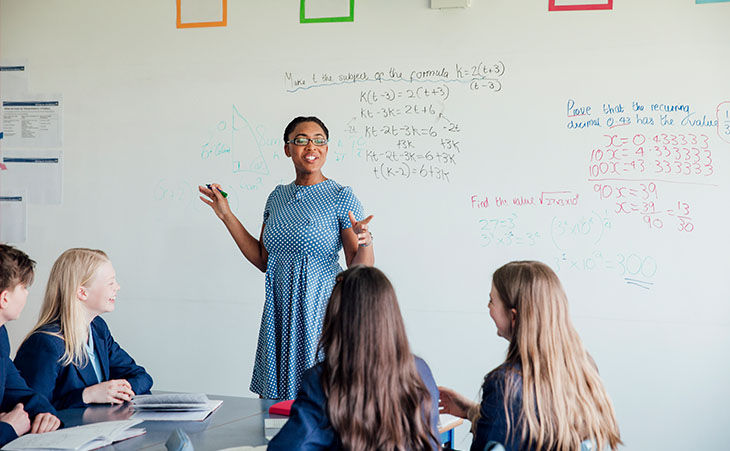 Evolve with QUTeX
QUTeX develops the practical skills of educational professionals wanting to improve their performance in the classroom and advance their career through coaching and mentoring teachers. In this workshop, participants will learn why effective communication skills can have a huge impact on how audiences engage with their message/content. They'll learn how to create and deliver memorable and impactful classroom segments or presentations. Participants will gain tools and techniques to enhance their oral presentations and increase their competence and confidence in presenting and communicating.
Who should participate?
This workshop has been designed for primary and secondary teachers in all sectors. It is suitable for beginning teachers developing their teaching style, or experienced teachers looking to enhance their practice.
This workshop aligns with the following Australian Professional Standards for Teachers:
3.5 Use effective classroom communication
4.1 Support student participation
6.2 Engage in professional learning and improve practice
6.4 Apply professional learning and improve student learning
Your expert facilitator
Dr Susan Chapman
Dr Susan Chapman is a lecturer in performing arts in the School of Early Childhood and Inclusive Education. She has worked professionally as an actor and musician, both nationally and internationally, and has taught in primary, secondary and tertiary sectors. Susan really enjoys helping others to find their presenting and teaching voices.
Core concepts
This one-day course takes you through an immersive learning process enabling you to:
plan a presentation through a variety of frameworks designed to engage an audience
refine a presentation so that the purpose and central message/theme is clear
understand and demonstrate the use of vocal variety to convey meaning
understand and demonstrate the use of body language (including gesture and facial expression) to convey meaning
Details
Where and when
QUT Kelvin Grove
Victoria Park Road
Kelvin Grove QLD 4059
Enquire Now
Certification
On completion of this workshop you'll be issued a certificate of attainment for 6 hours of CPD.