Design or reinvigorate school learning spaces using collaborative charrette tools and methods.
Overview
In this hands-on workshop, you will experience the charrette process for creating vibrant learning spaces that respond to the needs of your school community.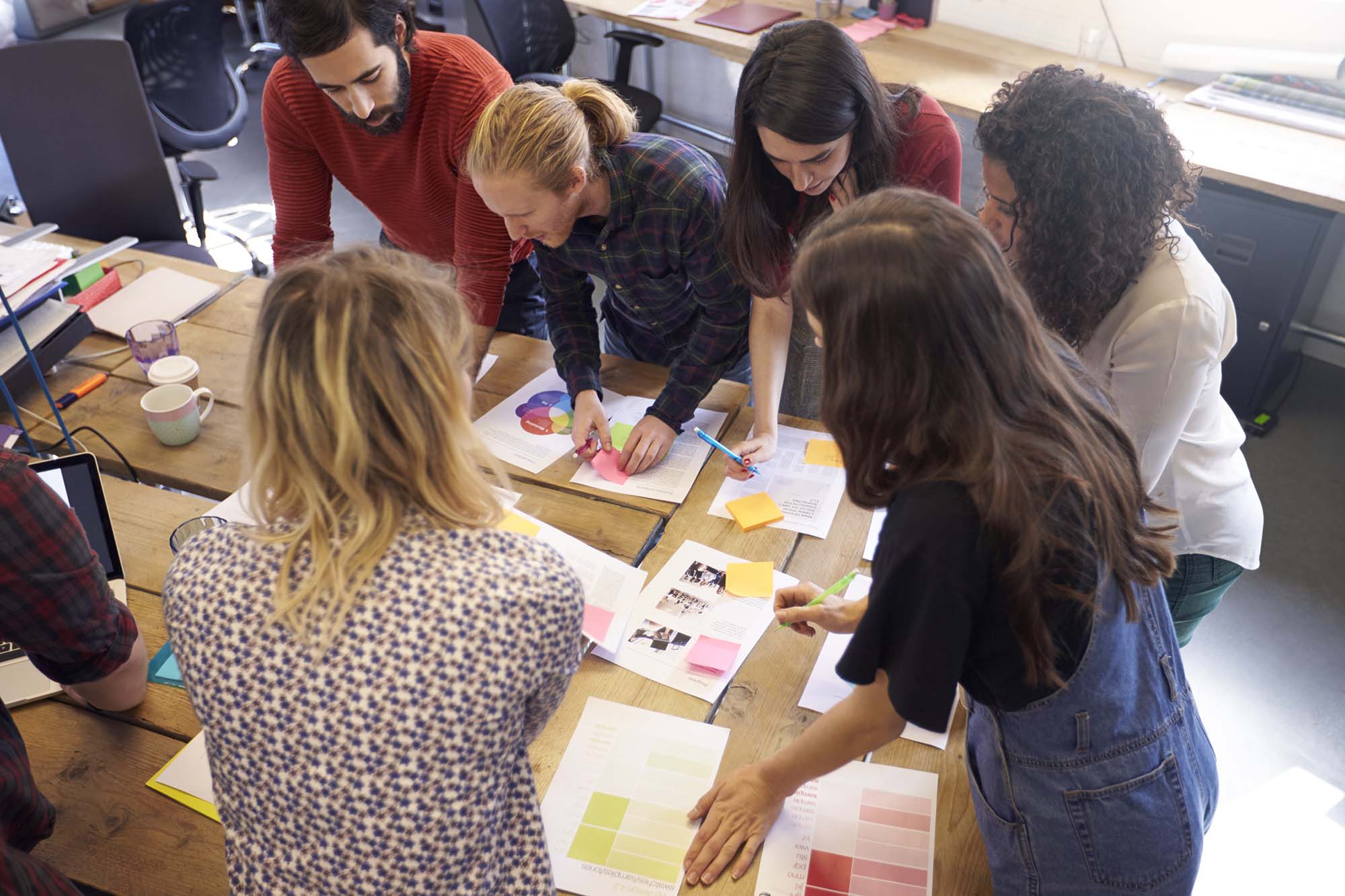 Evolve with QUTeX
QUTeX furthers the professional development of educators with real-world learning activities to develop skills relevant to real classrooms.
Using charrette principles and tools, you will learn how to evaluate and (re)design learning spaces (such as classrooms or libraries) that are agile, future-focused, and responsive to contemporary learning and teaching.
Who should participate?
The workshop is suitable for school leaders (principals and deputies), managers, teachers, IT specialists, teacher-librarians and parent representatives in public and private schools (early childhood, primary and secondary).
The workshop is intentionally low-tech and requires no specialist design knowledge or technical skills.
This workshop is also suitable for design professionals who are interested in working with educators and school communities to create contemporary learning spaces.
Your expert facilitator
Dr Hilary Hughes
Dr Hilary Hughes is Adjunct Associate Professor in the Faculty of Education, QUT where she worked as educator-researcher from 2004-2018. In her teaching, Dr Hughes innovatively applies the charrette (collaborative designing) process. Her publications include Charrette as context and process for academic discourse in contemporary higher education (2017) and Charrette: Case study of participatory library space designing in a postgraduate course (2017). She co-edited the book School spaces for student wellbeing and learning which was published by Springer in February 2019.
Hilary is a passionate-educator researcher who promotes innovative practice that addresses the needs and contexts of contemporary learners.
Core concepts
By the end of the workshop, you will be able to:
understand and use the charrette approach for collaborative designing of learning spaces
envision learning spaces that are agile, future-focussed, and responsive to contemporary learning and teaching
engage school community members in collaborative designing
support planning and decision-making about innovative learning spaces in line with school community needs
facilitate and support collaborative relationships between professional designers and everyday users of learning spaces
understand and apply design language to communicate and work productively with design professionals.
Details
Where and when
QUT Kelvin Grove
Victoria Park Road
Kelvin Grove Qld 4059
Enquire Now
Certification
On completion of this workshop you'll also be issued a certificate of attainment for 6 hours of CPD.