A revolutionary experience for highly motivated and courageous business leaders looking to re-orient and transform their businesses and organisations.
Overview
The world is in desperate need of strong leaders with a clear vision for a better future
What if, instead of money we were driven by a desire to improve each other's lives? Imagine a world where we were less concerned with producing goods and more concerned with producing goodwill. What if we shifted our focus from providing a service to being of service? What if we replaced efficiency and effectiveness with optimisation and an ability to anticipate end-user needs?
QUTeX can help you reimagine your business and bring about authentic transformation through innovative service design, adaptive approaches to navigating complexity and thought leadership. Right now, you have an unprecedented opportunity to positively influence society and the economy and help bring about a better future for all.
Our ground-breaking Activate: Transformation eXcelerator offers integrated learning, drawing on the disciplines of business, leadership, management, innovation, systems thinking and philosophy. Designed as a concentrated yet comprehensive learning experience, the journey will take you from theory to practice and enable you to make an immediate impact in your organisation, and a positive impact on society.
Take the spotlight as a thought leader.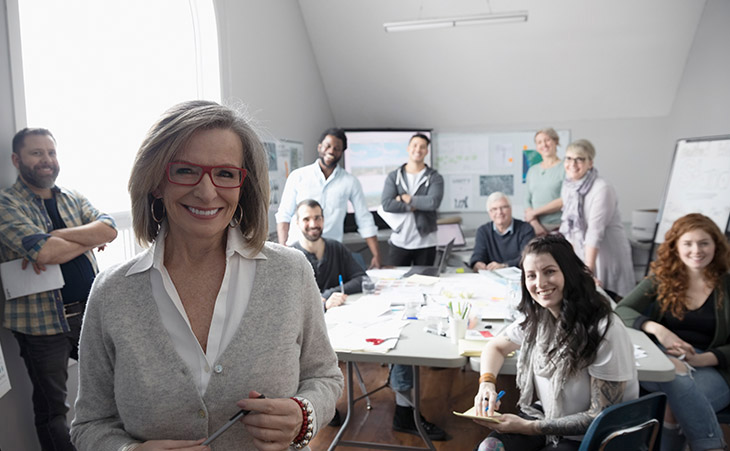 Evolve with QUTeX
Informed by a critical systems perspective and complexity theory, the Transformation eXcelerator integrates research, theory and practice, and will immerse business and organisational leaders in an intensive learning journey designed to address both the immediate questions of resilience and survival and anticipated priorities of reinvention, evolution and sustainability.
The QUTeX Activate: Transformation eXcelerator will create an opportunity for participants to learn from one another via unique Action Learning Groups. These groups will facilitate deep connections with other practitioners and offer the opportunity for both group and peer-to-peer coaching. The online sessions, hosted by Dr Shari Read and QUTeX expert faculty, provide the opportunity for deeper exploration of the program content, facilitated discussion and thought experiments regarding implementation and evaluation, and the opportunity to co-design custom approaches for specific challenges. These interactive sessions will also host discussions with guest transformation professionals for insight into the practical, on-the-ground issues.
What you will learn
Select a Session to learn more.
Navigating the landscape of such a turbulent economic landscape requires a clear understanding that we need to find new ways of working, new ways of providing value to our stakeholders, doing things in a way that is sensitive to their needs, and is responsive to complex and changing environmental conditions.
In this masterclass, you will learn to:
Analyse current contextual factors affecting businesses, both human and economic.
Identify and understand key aspects of rapid transformation and how to respond strategically.
Evaluate and recognise the elements of transformation 'fitness' within a specific organisational context.
Leading and managing rapid transformation requires a range of skills and capabilities that transcend traditional management functions, particularly during unprecedented times.
In this masterclass, you will learn to:
Recognise and evaluate the leadership and management challenges that arise in VUCA environments.
Critically reflect on the core principles of leadership in the context of navigating chaos and complexity.
Select and apply relevant approaches and methods for reimaging your workforce.
The dynamics of change in the current environment force leaders to develop strategies that are both reactive and anticipatory. It is critical that leaders in the midst of rapid transformation have at their disposal a range of tools and strategies to assist them to manage risk and seize opportunities.
In this masterclass, you will learn to:
Identify the dynamics of change and adaptive responses to these factors.
Select and apply appropriate perspectives and methods to effectively balance risk and innovation in a volatile environment.
Apply frameworks and techniques for responsive design and innovation while addressing diverse internal and external stakeholder needs.
Effective personal and inter-personal leadership is fundamental to excellence in all aspects of the transformation journey whether it is rapid and reactionary or planned and anticipatory. To mobilise group dynamics and actualise human potential, transformation leaders need to demonstrate integrity, reflexivity, and adaptive expertise.
In this masterclass, you will learn to:
Work collaboratively with others to synthesise and integrate information, develop new understandings and undertake thought leadership activities.
Develop a leadership philosophy that aligns personal and organisational values in an authentic and ethical way for the future.
.
Who should participate?
The QUTeX Activate: Transformation eXcelerator is designed specifically for motivated and visionary leaders seeking to:
Respond effectively to significant disruption;
Enable rapid yet sustainable transformation of their organisation; and
Develop innovative approaches to meeting emerging stakeholder needs.
This program is for highly motivated senior leaders and executives who are currently responsible for transformation and responding to disruption in their own organisations, including:
Chief Transformation Officers
Change management executives
Change project managers
Any senior leader with an interest in or responsibility for change and transformation
Eligibility requirements: while applicants for this program are not required to meet any formal education requirements for entry, it is important to note that this program contains content that would be typical in a postgraduate, MBA or EMBA-level program. Participants must have adequate prior experience with change management and transformation. For the purposes of assessing your eligibility, we would expect participants to have at least five years work experience and three years management experience overseeing a significant change management or transformation project. It is also important that, together, we ensure you are able to make the most of your investment in this learning and development opportunity.

Your expert facilitators
from QUTeX
Dr Shari Read
Dr Shari Read is an award-winning educator with a focus on teaching skills for the 'Information Age.' As a social scientist and clinically trained psychologist, Shari emphasizes human-centred approaches to leadership and management. Her research and teaching in the area of transformation and change management emphasizes the capabilities required to lead effectively through uncertainty and complexity.
Shari will host a series of expert guests, both academics and practitioners, throughout the program to ensure you develop a wide-range of cross-disciplinary perspectives and practical tools for addressing your key challenges and hurdles. For more information click here.
Professor Vicky Browning
Professor Vicky Browning leads QUT's client programs offered through QUTeX. She is a psychologist and executive coach and has taught leadership and organisational behaviour in the MBA and client programs at QUT, University of Otago and the Graduate School of Business, University of Cape Town. Her research focuses on human resource management, leadership development and evaluation of impact of executive education programs. She also leads the Women in Leadership programs for the School of Business and the QUT Pathways to Politics Program for Women. For more information click here.
Associate Professor John Bensley
Associate Professor John Bensley is Director, Canberra for the QUT Graduate School of Business with expertise in systems thinking, the management of innovation, product management and analytical psychology. With more than 30 years management, marketing and operational experience from the mining and telecommunication industries his passion is understanding the determining effect of the human equation within organisations and helping people sense-make in complex environments. For more information click here.
Dr Tony Peloso
Dr Tony Peloso is a Corporate Educator in Corporate Education within QUT's Faculty of Business. In this role Tony teaches strategic thinking, strategy implementation, innovation, and marketing. He has strong expertise in strategic thinking and business planning, innovation and creative processes, and leadership development. He has also taught undergraduate, graduate and MBA classes since 1997 at both QUT, Australia, and Arizona State University, USA. His research interests include employee loyalty, organizational climates, and corporate reputation. For more information click here.
Professor Garth Britton
Professor Garth Britton has extensive professional international experience, particularly in Asia, including China, and has been involved in strategy development and change management, evaluating and implementing mergers and acquisitions and building leadership capability. He has a deep and practical understanding of the challenges of managing across cultures, both for individuals and organisations, of building effective teams across cultural and geographic boundaries, and developing leaders who can operate in diverse and difficult conditions. His interests include organisational culture and change; organisational design and development; coaching approaches to leadership; co-design and social innovation; and researcher-practitioner collaboration in public management. For more information click here.

Professor Mal Thatcher
Professor Malcolm Thatcher is a Professor of Digital Practice in the QUT Graduate School of Business. Mal is a career technologist and has held senior executive leadership positions in both the public and private sectors. Mal has over 35 years' experience in leading and delivering business value through technology-led innovation and transformation. For more information click here.
Core concepts
You will experience a dynamic learning process with cycles of knowledge acquisition, experiential learning and insight generation through personal leadership development and executive, peer and group coaching.
Session 1: Understanding transformation and complexity
Develop responsive intelligence.
Survival and sustainability
Attentional intelligence
Environmental analysis
Organisational capability and capacity
Session 2: Awareness of leadership imperatives
Transend outdated approaches.
Evidence-based practice
Relational leadership
Organisational resilience
Embracing diversity
Enabling others
Session 3: Implementation, regulation and risk
Design and execute with purpose.
Emergence and other adaptive responses
Human-centered organisations
Service design
Technology and new ways of working
Session 4: Self-aware leadership
Harness group dynamics and actualise human potential.
Thought leadership
Influence and impact
Facilitative leadership for collaboration and co-creation
Strategy and future-oriented thinking
Society, the economy and value creation
Details
Where and when
The QUTeX Activate: Transformation eXcelerator Program is delivered across multiple sessions. Each session consists of asynchronous, online content that you will work through in your own time prior to attending the virtual workshops of the program. The program will also involve participation in an Action Learning Group, which we recommend meeting for 30-60 minutes weekly and some short, structured reflective activities.
In addition to the above you will also be offered an individual executive coaching session (via online video call) to debrief and unpack feedback on the self-assessment and 360 degree feedback tools that will be used during the program.
Delivered over approximately 12 weeks, the program requires completion of all four sessions.
Dates: Program to commence in July 2021
Certification
This program offers you the opportunity to earn a certificate of completion from the university for the real world – QUT.
Cost
| Registration type | Investment |
| --- | --- |
| Standard registration | $10,000 (GST included) |
| QUT Alumni registration | $7,500 (GST included) |
| AusTTA Member | $9,000 (GST included) |
Program payment can be made upfront in full or in 4 equal instalments due 14 days prior to the commencement of each session.
Fees include: membership of AusTTA (must be compete prior to the end of the program), all course materials.
More details
The QUTeX Activate: Transformation eXcelerator has been developed in consultation with the Australian Transformation and Turnaround Association and is the only program to be recognised by the association in application for membership. And for peace of mind, the quality of your education is assured with QUT being one of only two Australian business schools to be awarded triple international accreditation.
For more details, please visit www.austta.org
Technical requirements.
In order to complete this program, you'll need a few basic tools to support your learning experience:
Current email address
Access to a computer and the internet with web camera and headphones for virtual classrooms
PDF Reader
Microsoft Office
Optional extras
EMBA Extension Unit (12 credit points)
Customised and contextualised for your organisation
QUTeX can work closely with your organisation to develop and deliver learning solutions to help build capability and achieve your specific business objectives.
Join a growing community of leading Australian organisations creating results-driven learning solutions with QUTeX, in industries including government, financial and professional services, health and community, construction and mining, retail, education, agribusiness and more. Get started today.