Add value to your enterprise by constructing a toolkit to cultivate a habitual culture of innovation.
Overview
Driving innovation is an expectation of today's team and project leaders. Innovative workplaces don't just happen; they are a product of design-led thinking and customer-centric decision making. Master the use of design thinking, strategy, and communication tools to embed innovative thinking and processes into your workplace.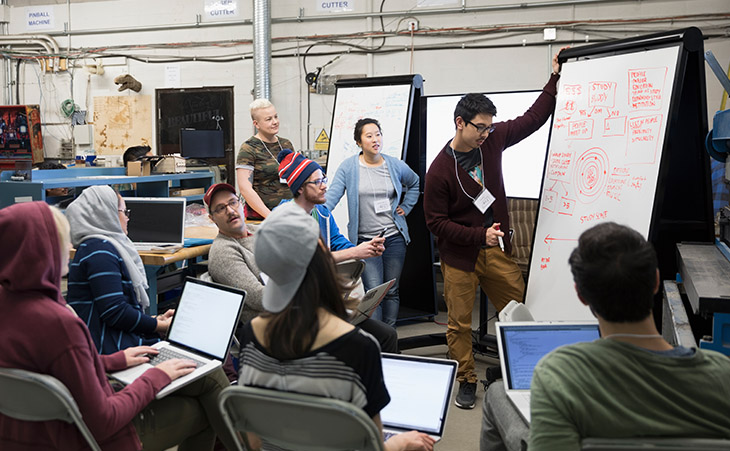 Evolve with QUTeX
QUTeX's Enterprise Leadership (ELP) expert facilitator will guide you on implementing innovation in your workplace. Be ready for tomorrow's challenges by learning skills in design thinking, strategy, and innovation implementation to future proof your organisation.
Who should participate?
Innovation is an increasing expectation of those in team leadership and management positions. Actioning Strategic Innovation will guide you through designing, developing, and implementing innovative strategies and initiatives to excel in your organisation.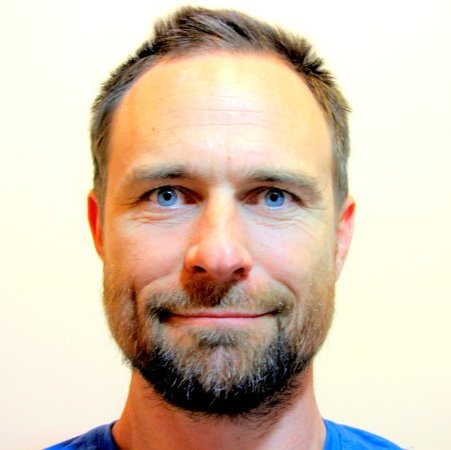 Your expert facilitator
Tim Stevenson
Naturally inquisitive about how things work, Tim looks for solutions to problems around him and opportunities to explore. His career has grown from designing objects and buildings to experiences and business models. Tim now enjoys teaching others the principles, methodologies and tools of Design Thinking while he continues to apply these in property development and coaching roles.

Consulting to government and large organisations has confirmed Tim's belief in the power that Design Thinking can bring to business strategy and process. It also has deepened his believe that Design Thinking is difficult to 'buy-in', and the greatest benefits are achieved through not only problem solving and opportunity exploration, but through cultural change which evolves the way organisations see problems and opportunities and hence changes the way the try to solve and explore them.

Tim's passion is to open the design pathway to as many people as he can to scale the impact that Human Centered Design has on our world.
Learn more about Tim Stevenson
Core concepts
Actioning Strategic Innovation provides an engaging learning experience where participants learn to;
Define the problem to ensure customer-centric decision making;
Generate and evaluate ideas;
Pitch ideas for innovation that align with strategic organisational priorities;
Plan for implementation; and
Benefits realisation.
Details
Where and when
Actioning Strategic Innovation is being delivered twice in 2021
QUT Executive Education Centre
Level 4, B Block, QUT Gardens Point
2 George St
Brisbane QLD 4001
Delivery One
Enrolments close: Wednesday, 3 February 2021
Pre-work opens: Wednesday, 17 February 2021
Workshop one: Wednesday, 3 March 2021
Workshop two: Wednesday, 31 March 2021
---
Delivery Two
Enrolments close: Tuesday, 13 July 2021
Pre-work opens: Tuesday, 27 July 2021
Workshop one: Tuesday, 10 August 2021
Workshop two: Tuesday, 7 September 2021
Certification
At the end of the course, you'll receive a Certificate of Attendance documenting your participation in the course.
Cost
| Registration type | Cost |
| --- | --- |
| Professional Development Module - Early Brid (closes 4 weeks before enrolments close) | $1,710 (GST exempt) |
| Professional Development Module (closes 2 week before pre-work opens) | $1,900 (GST exempt) |
| Professional Development Module - Group Registration (4 or more) | $1,710 (GST exempt) |
| Professional Development Module - QUT Alumni / Staff registration (25% discount) | $1,425 (GST exempt) |
More details
Part of the QUTeX Enterprise Leadership Series
The growth into enterprise leadership can be daunting but it doesn't need to be. Whether you're an established or aspiring enterprise leader, QUTeX's Enterprise Leadership series provides you with the framework and capability to understand complex environments, adapt to change and guide your organisation to success.
With a suite of flexible learning Professional Development Modules designed by leading experts across QUT's faculties, you'll benefit from the ability to pick and choose the right study areas for you.
Each module harnesses transdisciplinary knowledge and is developed using the latest in innovative learning design, so you can use what you learn today, in your workplace tomorrow.
Learn more about Enterprise Leadership at QUTeX
Graduate Certificate in Business (Enterprise Leadership)
Did you know that you can transform your leadership development into a postgraduate qualification?
This Enterprise Leadership module can be completed with an additional (optional) Credential unit. This provides you with the accreditation needed to go towards the completion of a Graduate Certificate in Business (Enterprise Leadership), an MBA, or an Executive MBA.
QUT's Graduate Certificate in Business (Enterprise Leadership) has been designed as an extension of the Enterprise Leadership series, to provide participants with a postgraduate level qualification in leading with an enterprise perspective. To attain this qualification, you will need to complete two core Enterprise Leadership modules (Leading Self and Others and Actioning Strategic Innovation) plus any two electives from the available Enterprise Leadership modules.
This program encourages leaders to work on behalf of the whole organisation as well as on their own business unit or team. It is suitable for leaders in corporate, public and non-profit sectors.
Learn more about the Graduate Certificate in Business (Enterprise Leadership)
Customised and contestualised for your organisation
QUTeX can work closely with your organisation to develop and deliver learning solutions to help build capability and achieve your specific business objectives.
Join a growing community of leading Australian organisations creating results-driven learning solutions with QUTeX, in industries including government, financial and professional services, health and community, construction and mining, retail, education, agribusiness and more. Get started today.
QUTeX Professional Advantage Package
Set your team up for leadership success with access to QUTeX Professional Programs through a corporate subscription to our Professional Advantage package.
This exclusive package enables you to immerse yourself and your team in fresh ideas and ground-breaking business thinking through QUT's real-world learning. Through Professional Advantage, you'll gain access to constantly evolving course content in Enterprise, equipping your team with the skills to grow as leaders, manage complex challenges and adapt to change. You'll benefit from a generous discount off the standard program rate (up to 28%) and get access to exclusive package inclusions.
Click here to find out more today!