Booking your IELTS test
Book online
Before you start your online test booking, make sure you have:
a digital colour copy of your passport
your own Visa or MasterCard credit or debit card.
Choosing your test
Choose your test date and module and click 'Book now'.
On the IELTS Essentials website, sign in (if you have an existing account) or create an account (if you are a new user) and follow the prompt.
Agree to the terms and conditions.
Complete your application.
Pay your test fee ($375 GST-exempt).
You will receive a payment confirmation email immediately. We will also send your candidate information email two days before your test day, which will include your candidate number and speaking interview time.
QUT IELTS Test Centre will no longer offer IELTS testing after the 20 November 2021 test date.
Please visit IELTS website for alternative testing locations after this date.
Test dates
Test date
Module
Results released
Booking
Saturday, 20 November 2021
Academic
3 December 2021
Book now
General Training
3 December 2021
Book now
Book in person
To apply in person, you will need to visit QUT IELTS Test Centre, located in P Block QUT Kelvin Grove campus, during opening hours, 8:30am-4:30pm, Monday-Friday. You must bring your:
current original passport
own Visa or MasterCard credit or debit card.
Preparing for your IELTS test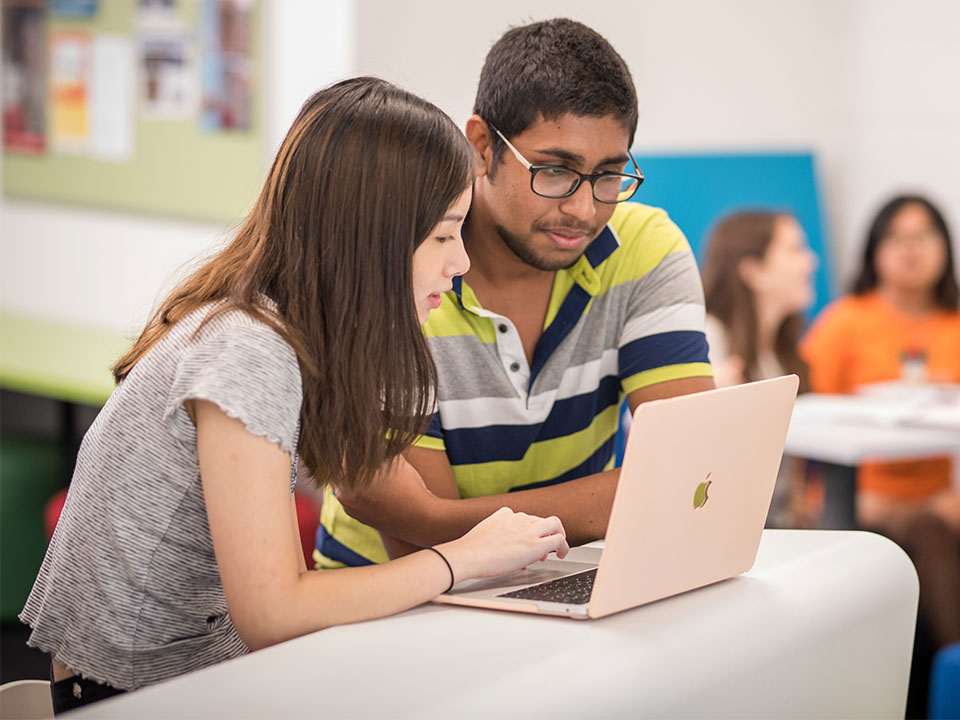 It is very important that you prepare for your IELTS test. To familiarise yourself with the test format, please refer to the IELTS preparation guide (PDF file, 1.1 MB).
IELTS Australia offer a wide range of official IELTS support materials and tools that suit your learning needs and level of English to help you prepare for your IELTS test.
Inside IELTS
Learn and master all the skills you'll need for the IELTS Academic test on this free course.
Get advice
IELTS Assist
Complete the IELTS Assist (Reading or Writing) practice tasks and an expert will advise how you can improve your relevant skills.
IELTS Assist
QUT IELTS Advanced
Improve your English to a level equivalent to IELTS 7.0 with professional guidance in this 10 week program.
QUT IELTS Advanced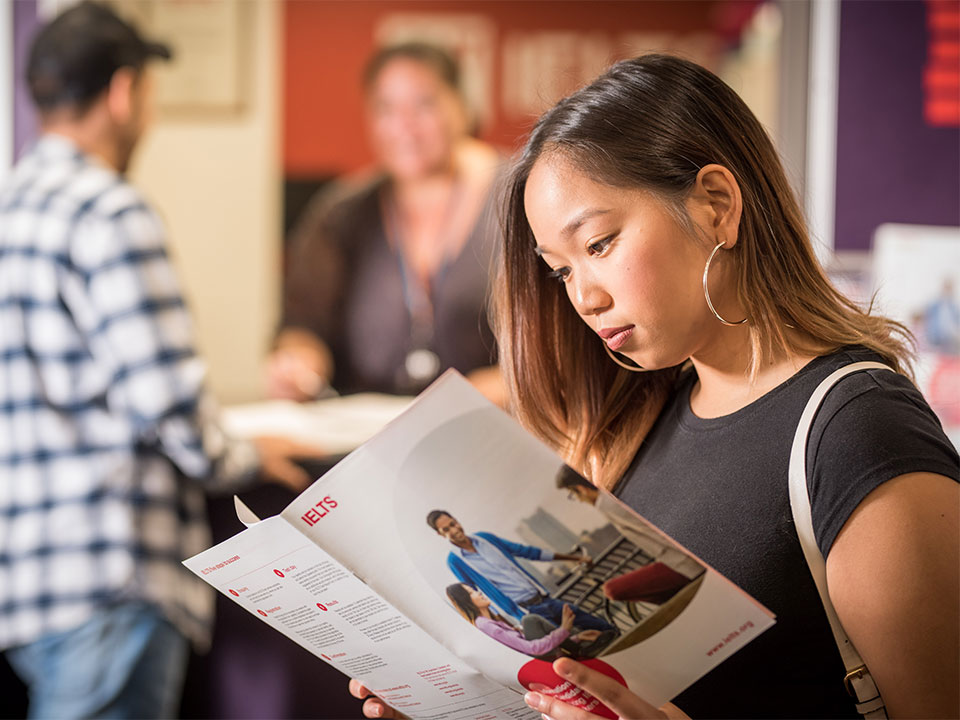 IELTS, the International English Language Testing System, is designed to assess the language proficiency of people who wish to study, work or live in a country where English is the main language of communication. IELTS is jointly owned by the British Council, IDP: IELTS Australia and Cambridge Assessment English. The test conforms to the highest international standards of language assessment. It covers the four language skills:
writing
reading
listening
speaking.
IELTS is recognised by more than 10,000 organisations globally and more than 3.5 million people take IELTS tests every year.
Test modules and formats
IELTS is offered in two modules: IELTS Academic and IELTS General Training.
IELTS Academic
Academic module is usually used for candidates who want to study at university in English or earn professional recognition.
IELTS General Training
General Training module is usually used for candidates who want to migrate to an English-speaking country.
We are unable to advise you which module or what band scores you need. Please check with the organisation you are submitting your results to before applying for the test.
Both modules cover all four language skills:
writing (60 minute test)
reading (60 minute test)
listening (30 minute test)
speaking (15 minute test).
The listening and speaking tests are the same for both modules, but the reading and writing tests are different depending on which module is taken.
All four tests are taken on the same day at QUT IELTS Test Centre. The writing, reading and listening tests are held in the morning (9am-12.30pm). The speaking test is held in the afternoon.
UK Visas and Immigration (UKVI)
Results from IELTS tests taken at QUT IELTS Test Centre cannot be used for UKVI applications.
On the day of your test
When to arrive
You must arrive between 8am and 8.15am. If you arrive late, you may not be able to sit the test.
What to bring:
your current passport (or you can't take the test)
a drink which must be in a clear bottle with no writing on it.
Important information
A pencil, eraser and pencil-sharpener will be supplied.
You cannot take any other items into the test room. If you are found with these items in the test room, you will be excluded as per the IELTS rules, asked to leave, and reported immediately to IELTS.
A secure room is available to store your personal belongings. Please do not bring any valuables to the test.
Test day schedule
8am–8:45am: registration
9am–12:30pm: writing test (60 minutes), reading test (60 minutes), listening test (30 minutes)
1pm–5pm: speaking test (11-14 minutes)
Test day details including your candidate number and speaking interview time will be emailed to you on the Thursday prior to the test day.
You must return to the test centre at least 15-20 minutes before your allocated interview time to register for the speaking test.
If you think that there have been any issues that may have affected your performance, advise an Invigilator in your test room or the Test Day Supervisor immediately. You can fill in a Test Day Complaint Form with the Test Day Supervisor if necessary.
The form must be submitted at the venue on the same day before you leave the test venue.
IELTS results cannot be issued until the complaint has been investigated and resolved to the satisfaction of IELTS. No complaint can be processed after your results have been released.
Test venue
Address
Level 3, P Block
Victoria Park Road
Kelvin Grove QLD 4059
Download a printable map (PDF file, 1.3 MB)
Free parking is available on test days at the Sportsfield car park (J Block) located on Boundary Road, accessible from Herston Road. From the car park, access to a connecting pedestrian walkway is available via the lifts or stairs to P Block.
Please see the test day staff at the baggage room in the afternoon to validate your parking ticket before you leave the test venue.
All parking on campus is regulated 24 hours per day, seven days per week unless otherwise stated.
Bus numbers 330, 333, 340 and 66 all stop at Kelvin Grove campus. If you are coming by train, you will need to change to a bus at Roma Street station.
Transfer and cancellation policy
Transfer and cancellation requests must be made at least five weeks before the test date. There is an administrative fee for cancelling or transferring test dates:
$60 to transfer your test date
$90 to cancel your test.
Exceptions
You may submit a request for a refund or cancellation within five weeks of the test day or five days after the test if you meet the following guidelines for serious cause:
serious illness or injury
hospital admission
bereavement
hardship or trauma
military service.
You must submit a completed cancellation and transfer form and any supporting documentation (i.e. medical certificate, death certificate, policy report etc.) to ielts.enquiries@qut.edu.au for consideration.
We will notify you within one week if your test date transfer or cancellation has been approved.
IELTS test results
Your test results will be released 13 days after your test.
You can collect your official test report form (TRF) from the QUT IELTS test centre reception between 9am and 1pm. You must bring your passport to collect your results. All uncollected results are sent to your residential address by regular mail after 1pm.
You can receive your provisional test results on the result release day via text message (SMS) by selecting this option in your application.

You can also preview your test results online after 5pm on the release day.
Test results cannot be provided by fax, email or over the phone.
The IELTS testing process has the highest quality control procedures. IELTS examiners and markers follow strict assessment guidelines and are regularly monitored. However, if you are not satisfied with your test results, you can apply for an Enquiry on Results (EOR) to re-mark your test.
You must apply no later than six weeks after the test date to request an EOR. You can choose which of the test components are to be re-marked.
To apply for an Enquiry on Results (EOR):
The release of your EOR results usually ranges from 2 to 21 days. We will contact you by email once your EOR results are released.
If your score improves, you will need to surrender your original test report form (TRF) before we can issue you with your new TRF and refund you the EOR administrative fee.
You are provided with one original copy of your test results only. Please allow up to at least 10 working days for delivery of your test results within Australian.
Send TRF to recognised organisation
You can request up to 5 additional TRFs to be sent to recognised organisations at free of charge if the request is made within one month of the test date. If you are requesting the additional TRFs after one month of your test day, you must pay an administrative fee of $25 per TRF via QUTPay.
To request an additional test report form, email a completed Additional TRF Form (PDF file, 249.4 KB) and payment receipt (if applicable) to ielts.enquiries@qut.edu.au.
Request of additional TRF can only be made within 2 years of your test date.
Recognised organisations include:
universities
employers
immigration departments
government agencies
professional bodies.
Replacement TRF
If you lost a copy of your TRF, you may request a replacement copy by:
Get in touch

IELTS Test Centre service desk is located at Level 3, P Block, QUT Kelvin Grove Campus.
8:30am to 4:30pm, Monday to Friday.
Find us at
Level 3, P Block
Kelvin Grove
Victoria Park Road
Kelvin Grove QLD 4059