Champions for Skin Integrity model for wound care
A comprehensive model of wound care developed by QUT nursing researchers has reduced the prevalence and severity of wounds in residents of aged-care facilities, and increased confidence and knowledge of health professionals involved in wound care.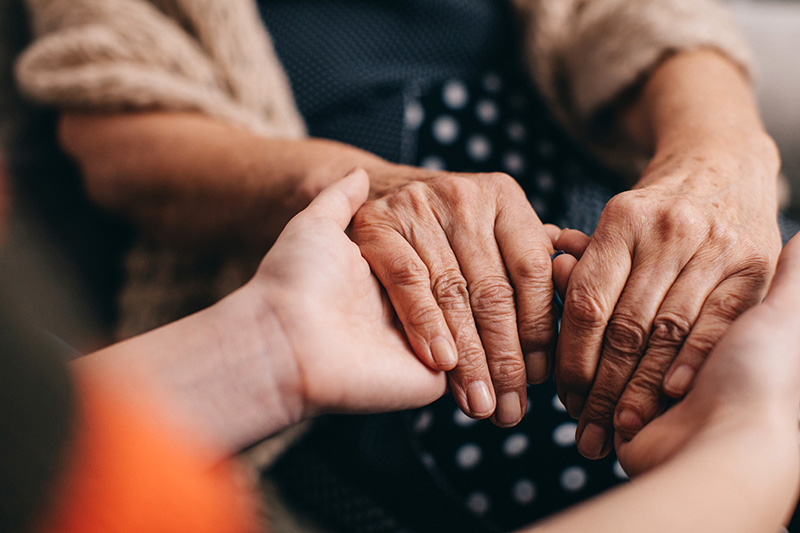 Challenge
Skin tears, pressure injuries, and chronic wounds can cause pain and prolonged ill health. Ageing is a major risk factor. While guidelines for wound care and skin integrity are available, there are numerous barriers when it comes to transferring that knowledge into practice.
Response
QUT's nursing researchers surveyed facility staff, residents, and families to find out more about those barriers and what might be done to alleviate them. As a result, they developed the Champions for Skin Integrity (CSI) model of wound care.
The model incorporates a range of strategies that involves residents, families, and care providers, and is supported by clinical decision-making support systems. Local champions are identified and trained to be key contacts and supports for healthcare staff. Information is easy to access with hands-on training, documentary reminder systems, and audit and review cycles.
Impact
The research team showed that implementing the model in the community significantly reduced the prevalence and severity of wounds and increased the confidence and knowledge of the health professionals involved in wound care.
With further funding, the CSI resources have been incorporated into primary healthcare, community, and home-care organisations, education providers, and aged-care and community-health providers in Australia and New Zealand. Resources have been sent to more than 2,700 aged care facilities and provided on-request to another 5,000. More than 1,800 champions have been trained throughout Australia, and the model has been incorporated into state-wide policy in organisations such as Anglicare, Ozcare, and SA Country Health Network. Results of the CSI projects underpinned a 2019 submission to the Aged Care Royal Commission on the potential for significant improvement in wound care in residential aged care facilities.
This reduction in wounds and increased knowledge and confidence of health professionals has led to decreased health costs and better quality of life for people with wounds.
Publications
The Champions for Skin Integrity (CSI) research program began in 2008, with initial funding from the Australian Government's Encouraging Better Practice in Aged Care (EBPAC) initiative. The team is led by Professor Helen Edwards.
Mr Lokeesan Vignesvarajah, QUT