The Strata® Trial
Nurse-led research headed by QUT's Professor Raymond Chan has reduced the incidence and severity of radiodermatitis and changed clinical practice for patients undergoing radiotherapy.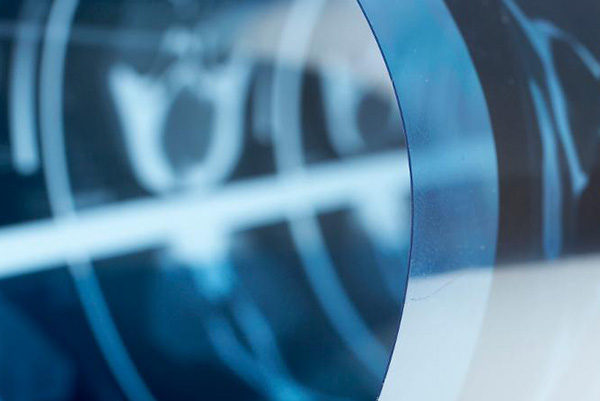 Challenge
More than eight out of ten patients who undergo radiotherapy for cancer develop radiodermatitis— a debilitating side-effect that includes dry skin with redness, pain, and itching. Around one-quarter of patients develop wet desquamation: a wet and open wound that is painful, takes longer to heal and places the patient at risk of infection. Wet desquamation often requires wound dressing and adds significant cost to treatment.
Treatments for radiation dermatitis have included steroidal and non-steroidal topical preparations, dressings, systemic treatments, and recommendations for hygiene practice. Only topical steroid preparations have shown promise; however, they also cause skin thinning and dehydration.
Silicone-based products create a barrier that reduces two of the major issues associated with radiation dermatitis: mechanical friction and transepidermal water loss. Silicone may also regulate inflammatory growth factors responsible for fibrosis and acute wound healing.
Response
The Strata® trial was a randomised controlled trial to evaluate the effectiveness of StrataXRT®—a transparent, silicone-based gel dressing that prevents transdermal water loss during radiotherapy—in reducing radiodermatitis in patients receiving radical radiation treatment.
The silicone-based gel reduced the risk of developing wet desquamation by 49 per cent in patients receiving radiotherapy for head and neck cancer (compared with Sorbelene treatment).
Impact
Since the research was published in August 2019, the dressing has been launched in more than 30 new countries. New sites adopting or trialling this dressing include the Mayo Clinic (USA) and Princess Margaret Hospital, Canada. The trial attracted media attention nationally (7 News and Australia's Science Channel) and internationally (Oncology Nursing News [USA]).
The wider program of radiation dermatitis research led by Professor Chan has been adopted into three international guidelines and one set of national guidelines:
The work is also included in two multidisciplinary textbooks (published by Springer and Elsevier), which are used in undergraduate courses internationally.
Publication
Professor Raymond Chan: School of Nursing, QUT; and Princess Alexandra Hospital
Ms Rae Blades: Institute of Health and Biomedical Innovation, QUT
Ms Lee Jones: Institute of Health and Biomedical Innovation, QUT
Mr Samuel C. Peet: Cancer Care Services, RBWH
Dr Elise Button: Cancer Care Services, RBWH; and School of Nursing, QUT
Adjunct Professor David Wyld: Cancer Care Services, RBWH; and School of Nursing, QUT
Professor Steven McPhail: Australian Centre for Health Services Innovation and School of Public Health and Social Work, QUT
Ms Melissa Doolan: Cancer Care Services, RBWH
Distinguished Professor Patsy Yates: Princess Alexandra Hospital; Faculty of Health, QUT; and Cancer Care Services, RBWH