Associate Professor Natalie Bradford PhD, MPH, RN
Senior Research Fellow
Associate Professor Natalie Bradford is a QUT Senior Research Fellow based at the Queensland Centre for Children's Health Research. She has a clinical nursing background in paediatric oncology and palliative care. Natalie's research focuses on new technologies to provide health care for children who have cancer.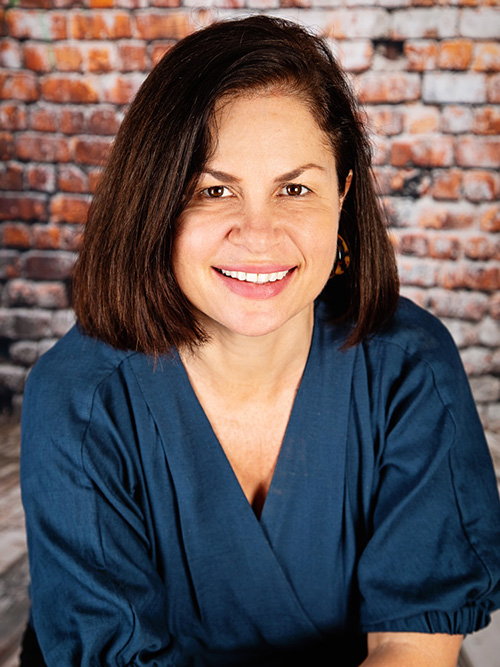 Natalie's story
I was about eleven years old when I decided I was going to be a nurse—I never considered doing anything else. I started training in the hospital system at seventeen and quickly realised I wasn't great at seeing blood, trauma, or people in pain—I passed out so many times during my first six months that I was hauled before the matron for a stern talking to. But I insisted on being a nurse and soon worked out that medical nursing suited me far better—I was less likely to see trauma.
After graduating, I worked first in an infectious disease ward at the height of the HIV epidemic. Caring for people who were at the end of life before their time really touched me and I knew I would always be drawn to this aspect of nursing—doing what I could to provide comfort and dignity at a time of enormous vulnerability.
From there, I moved into children's cancer and palliative care. I loved working with children and families. I witnessed great suffering, but the resilience and strength of those facing such harrowing times humbled and inspired me. The death of a child can take you to the brink of humanity—leave you questioning life, death, and the purpose of it all. At these times, the art of skillful, compassionate palliative care can restore your faith. I witnessed this art early in my career, and I'm forever grateful to the skilled and dedicated individuals who inspired and encouraged me to extend myself. The memory of one child, in particular, has remained with me. She told me not to be sad when she died; she was going to become the rays of sunshine that burst through clouds. More than twenty years later, whenever I see sunrays, I think of her and her family.
I was also distressed by the inequity in our health system. Families living outside metropolitan areas face enormous disruption having to re-locate to Brisbane for cancer treatment. I became involved in a project looking at how telehealth could be used to support children with incurable cancer. In the academic environment of a university project, I realised how much I enjoyed research. I did a masters' degree in public health, a PhD, and a post-doctoral fellowship. Eventually I moved into a con-joint position with QUT and the Queensland Youth Cancer Service. In 2018, with the support and mentorship of the QUT School of Nursing, I obtained grant funding to develop a full-time research program at QUT in children's cancer and palliative care.
Now, more than ever, good nursing care is so important. Nurses make up the largest discipline in the healthcare workforce and play a pivotal role in developing health services and translating research into practice. The changing landscape of care, sub-specialisation and increasing technology eroding traditional ways of caring will create challenges; so, as a profession we must continue to adapt while maintaining our core values.
I try to keep this meaning in all my work. Even though, at times, research work can feel isolating and removed from clinical care, I remember why I am here—to make a difference, improve healthcare, and give a voice those who need it.