Dr Judy Munday, RN, PhD, FHEA
Lecturer
Dr Judy Munday has been a registered nurse for almost 20 years. Her primary area of expertise is in surgical nursing, particularly post-anaesthetic care. Judy's research interests are in perioperative temperature management and quality improvement in perioperative settings. Her teaching interest focuses on evidence-based practice, both for registered and pre-registration nurses. She coordinates the undergraduate nursing unit NSB203 Inquiry in Clinical Practice and teaches in NSB104 Leading and Learning and NSB303 Partnerships in Health and Illness.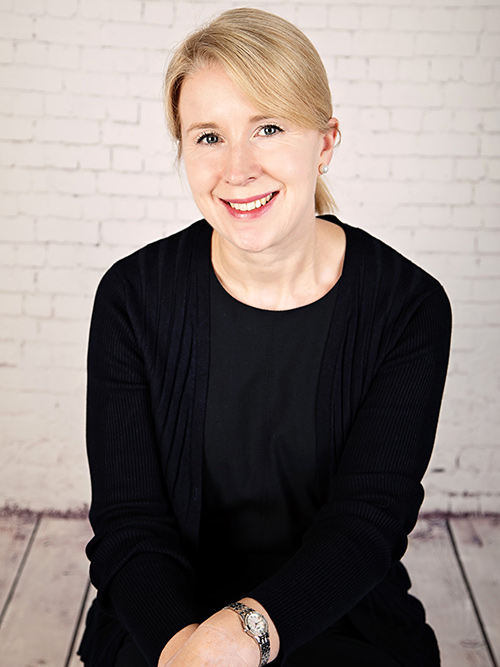 Judy's story
I trained as a nurse in the UK and my first job as an RN was in a hospital in Oxford. During ward orientation, I went to the operating theatres to watch a man having coronary artery bypass graft surgery. I felt overwhelmed by the scale of the procedure and the busyness of the operating theatre yet, as I watched the surgical team—entirely professional and calm, humming away to the consultant's choice of music—I was struck by how everyday this procedure was for them, but what a significant life event it was to the man under the drapes. Here was someone's husband, father, son, placing his trust in the surgical team to keep him safe. The fact that my own father was scheduled for open heart surgery the following week made it even more significant.
On the day of my father's surgery, waiting and worrying with my mum, I still had that experience in my mind. When we eventually went to see Dad after waiting so long in the corridor, the surgeon swept past us without a word or even a glance—we felt invisible when all we wanted was to know that Dad was safe. This experience brought home for me the importance of remembering the trust that patients place in the healthcare team, and that any episode of care is likely a significant life event for not only patients but loved ones too. Patients can disappear through the swinging doors, under the drapes, and become part of the everyday for the healthcare team, but we must not forget the loved ones anxiously waiting. For them, this is likely to be a life-changing event.
As a nursing student, I particularly enjoyed the research subject. During my placement, I met a dermatology research nurse and realised the contribution that nurses make to driving improvements in healthcare through research, which was an eye-opener to me. I kept my interest in research and loved the process of searching for evidence on various patient-care topics.
After I moved across the world to Brisbane, I jumped at the opportunity to do a two-year nursing research internship at the Mater Hospital's nursing research centre, while still working in the post-anaesthetic care unit. As a nursing researcher, I had a fabulous opportunity to develop my skills in evidence-based practice (EBP) and then teach those skills to other clinical nurses. I was able to undertake research directly linked to improving the outcomes of patients receiving perioperative nursing care.
I did a PhD, focusing on how we can improve temperature management for women undergoing caesarean section, and started sessional teaching in the undergraduate research subject. By the time I graduated, I was ready to progress my career at QUT.
At QUT, I'm continuing to research temperature management in perioperative care. Maintaining normal body temperature during surgery is important, not just for patient comfort, but also to minimise complications later. I want to make a real difference to improving the experience of care and clinical outcomes for patients undergoing surgery. I also want to inspire my students to realise the central and important role that nurses play in improving healthcare through research.
Want to know more about studying nursing?
Find out more about the QUT School of Nursing